The struggle is real deciding how to dress-up? how to get a flawless face look, especially how to choose, chase the dreams with glossy lips and what are the most popular lipstick colors? In short, how to look beautiful, trendy and innocent at the same time???
The reality is that being a teenage girl is difficult, directly from the earliest starting point, and it doesn't get any easier. The girls between 13 to 17 age group are the teenage girls. In the teenage, lips look lonely without lipstick and one should have to apply some beautiful colors on lips to make herself presentable, confident and beautiful. Teenage is said to be somehow, a difficult time because, it's the time when a female is no more a baby girl and also not in the mature age of a woman.
Although, many parents don't allow their daughters to put makeup on her face. But it's the time when a girl has a keen desire to have some makeup on her face because she had always seen her mom applying lipstick on her lips.
Here is the accurate answer for how to make your teenage time beautiful, bold and confident.
I have some questions for all the teenage girls.
Do you like makeup?
It's a yes? Okay!!
Do you want to get some ideas about choosing the most popular lipstick colors? if the answer is "yes", then congratulations dear, you are at the good page. Here you can get into the world of most popular lipstick colors according to the trending brands , colors and complexion.
Most Popular Lipstick Colors, a Girl Should Own!
Lipsticks are always in, whether its matte, creamy, nude and so on. Teenage girls have a curiosity to apply lipstick whether it suits her or not. So, here is the solution to this problem.
Mentioned below are some lipsticks that have a 90% chance to suit on you;
1. Maybelline Shine Compulsion Lipstick (secret blush)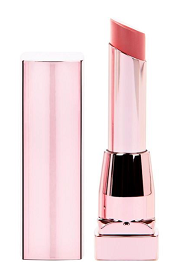 It is one of the most popular lipstick colors to get loads of hydration, with a vibrant look, and an ultra-shiny finish. Teenage girls look more attractive in glossy shiny lips as a contrast to matte look.
2. L'Oréal Plump and Shine Lip Color (watermelon plump)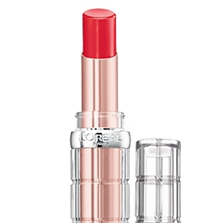 It gives your pout a plump & instant shiny look. By applying this lipstick, your lips appear to be soft, glossy, and visibly plumped, with a subtle flush of color from day to night.
3. MAC Lustre Lipstick (Giddy Lightheaded Pink)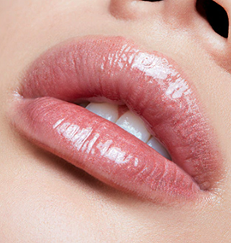 It gives a soft feel like a good lip balm. It is pretty pigmented for sheer lips, no lip gloss needed with it, it has the sparkly tinge that gives a natural shine on teenage lips.
4. MAC (politely pink)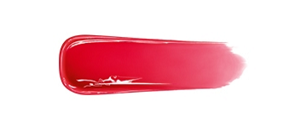 It's a go to lipstick. Instead of wearing Chapstick or lip-balm. Wear this all the time lipstick. It feels great on the lips and the color matches everything.
Matte lips—A statement!!?
A frequently raised question in the teenage girls is, either the matte lipstick looks good on me or not?
The answer is 50-50! because if the girl is daring and want to make herself bold and confident to stand out in the society, then the answer is absolute 'Yes'.
And if you want to look decent baby girl then you can go with the above mentioned natural pinkish shade lipsticks.
Few highly pigmented matte shades that suit well on the teenage girls are mentioned below:
1. MAC Powder Kiss Lipstick (Stay Curious)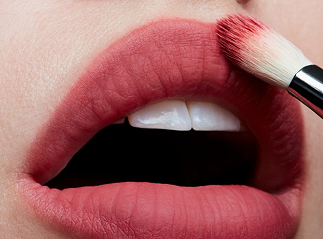 It's a muted pinky red. It's a semi-matte or also called as moisture-matte. Its first application will always give a beautiful look. Although, in the teenage, lips are already pinkish red, but to enhance its beauty just put this MAC lipstick on your lips.
2. MAC (Sultriness Baby Blue Pink)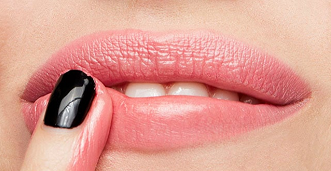 It's also a semi-matte lipstick because the pure matte look is not considered to be made so look good on teenage girls. This baby blue pink shade gives a natural but also a pouty, crisp look.
3. Maybelline Matte Finish Lipstick (Almond Rose)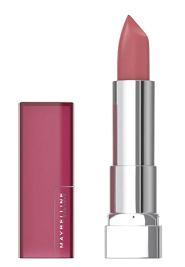 The sensational color of Maybelline takes on a rich feeling with the matte lipstick that deliver teenagers, the pure Color pigments and a comfortable feel that gives a creamy-matte look.
Is Red Lip Color Made for Teenage Girls?
Here the question is, can red lipsticks be good for the teenagers or not?
The answer is 'yes' because red Color can be applied in different light tone shades and combinations. If someone wants bold red lips then a teenage girl can freely choose from one of these shades.
1. MAC (Lasting passion)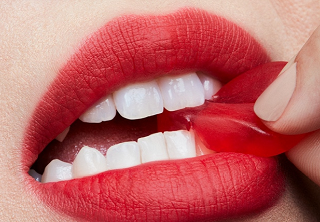 It's an Amazing formula! It gives you a super blotted look. It does not feel drying, and feels super light on the lips! The Pigment is a very controllable-one soft layer of this lipstick, gives you a decent look.
2. Bodyshop 320 Tahiti Hibiscus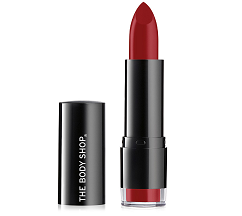 It's a slick of creamy, moisturizing red lipstick that delivers a pop of high dose color on your lips. With a subtle rose scent along with Marula oil to help keep your teenage lips hydrated.
Most popular Lipstick Colors with Funky Apparel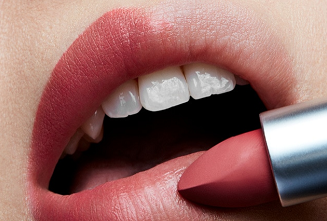 If you are going to wear funky dresses then it's the time to think about lip color, because if you are already wearing a bright funky dress then you should choose the lipstick Color that makes sure to accentuate the dress that you are going to wear. Funky colors just like Green, Chartreuse, Juniper, Sage, Lime and Purple are some colors that are actually quite hard to match with something else and to use bright lipstick shades with such funky apparel is the worst idea to use.
Because for these, the perfect choice are Nude, Glossy and Creamy lipsticks and if you want to go for something more striking, use a lip gloss over. Peach, Pink Nude or Creamy lipstick Colors can be applied for smooth, soft and hydrated look. Blog-Ox.
"She is a good girl whose favourite thing is Lipstick." (gymaholic)