Nude lipsticks have taken the beauty industry by storm. The no makeup makeup looks not only gives you the confidence to slay in your own skin but also doesn't rob you the pleasure of using those tempting beauty products on the shelves. This is why today's blog is all about nudes and how to rock them, using some of the best everyday nude lipsticks in town
With the passage of time we have seen a gradual shift in the perspective of the beauty world. Today, the beauty icons tend to prefer more natural looks than dramatic. Due to which "no-makeup looks" are trending everywhere. The everyday no makeup looks include all those natural hues and tints that blends within various undertones.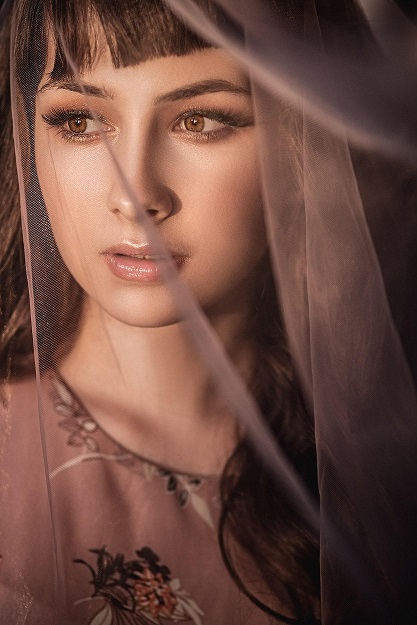 Nude lipsticks are an excellent choice for an easygoing daily makeup look. It can also be used to balance out heavy eye makeup or to make a subtle beauty statement. Nude lipsticks have such a color that is not too prominent and is just enough to add a little something to your overall look. We can say that nude lipstick is a must-have staple in our makeup bag for any season or occasion.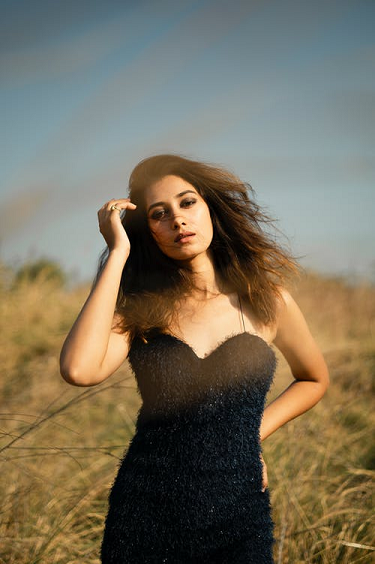 Finding the best suitable nude lipstick according to one's skin tone can be a little bit tricky task therefore before getting started with the article, a word to the wise is to fend off shades that are lighter than your skin color. You should choose a color that is just a little darker than your skin tone to give your lips a dimension so that they do not appear flushed off.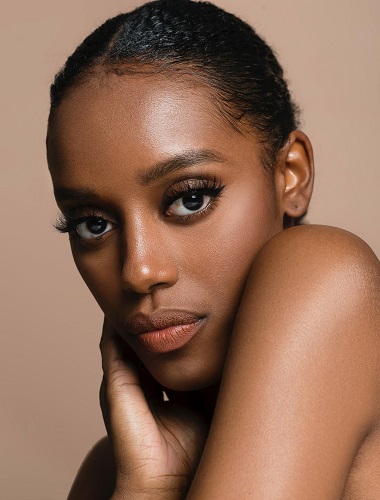 When hunting for the best everyday nude lipsticks, apart from shade there are also a variety of finishes to consider i.e. matte for all-day last or glossy finish for a lip plumping effect. The choices are unlimited and there is a nude out there for everyone and all skin tones. So no matter what your lipstick preference is, we are hopeful that you will find a suit for you in this article. So, let us get started with the our picks of the best everyday nude lipsticks.
NARS Velvet Matte Lipstick Pencil in Belle de Jour and Good Times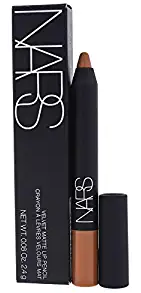 NARS Velvet Matte Lipstick Pencil spontaneously immerse your lips with rich pigmentation and a velvety matte finish. Its artist pencil provides the convenience in defining the lips as well, apart from filling in the lips. The shades Belle de Jour and Good Times are amazing nudes for you to try on as they are ideal for making a lip statement making it one of the best everyday nude lipsticks.

Urban Decay Vice Lipstick in Uptight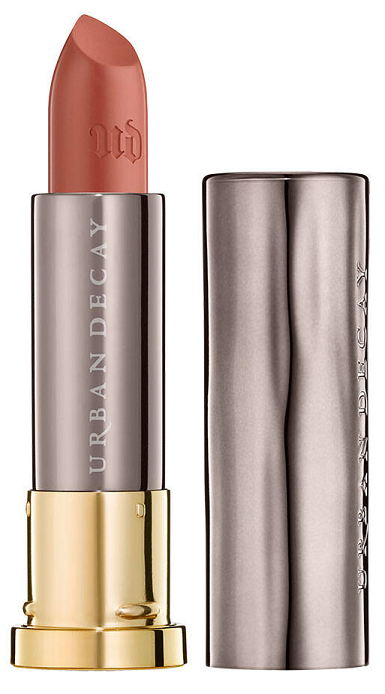 The pigmentation of Vice Lipstick is just insane! Just one swipe gives an outstanding color. Its application is smooth i.e. without dragging or skipping. Urban Decay's proprietary Pigment Infusion System™ is responsible for these wondrous properties of it. Moreover, its creamy formula is also enriched with nourishing ingredients like a yummy butter blend, aloe vera, jojoba, avocado, babassu oil, illipe butter, Vitamin C, and vitamin E to provide your lips all that long-lasting hydration and nourishment.
Rimmel Stay Matte Lip Liquid in Stripped and Be My Baby

Rimmel Stay Matte Liquid Lip Colour gives a high-intensity color with a comfortable velvety matte finish that is insanely long-lasting and all it takes is a single swipe for a complete color payoff. Imagine all that lip color goodness just a single stroke away so what are you waiting for?

Milani Color Statement Matte Lipstick in Naked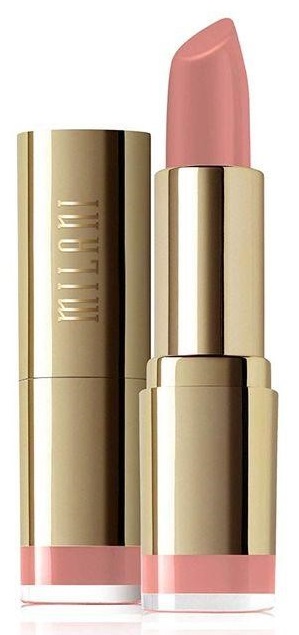 This lipstick from Milani in shade Naked is the perfect choice for nude lips with a touch of peach. It is also suitable for a no-makeup-makeup look. It also suits every skin tone out there. Its formula contains antioxidants like vitamin C and its creamy finish feels hydrating. They are also cruelty-free.
Maybelline SuperStay Matte Ink Lip Color in Loyalist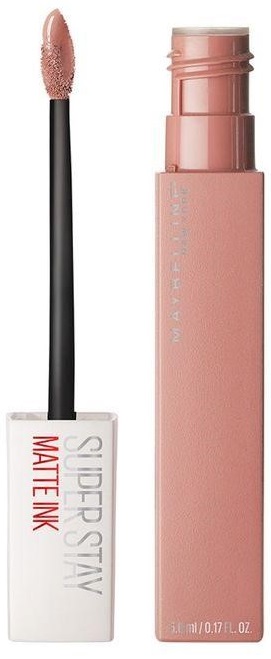 Maybelline SuperStay Matte Ink Liquid Lip Color is one of the best fuss-free lipstick and it requires only a single swipe and you are ready to go. With its super stay power, it would last for a freaking 16 hours. Its shade Loyalist is a rose-pink nude lipstick.
M.A.C. Nude Lipstick in Velvet Teddy

MAC Cosmetics serves some of the best lipsticks for fashionable looks. Velvet Teddy is a muted delicate pinkish nude. It comes with a luster finish that provides natural sheer coverage. Its lasting power is up to 3 hours long.
E.L.F Matte Lip Color in Praline

E.L.F Matte Lip Color has incredibly long-lasting wear capability with a formula that is smudge-proof. These matte lipsticks are enriched with Vitamin A, C, and E which nourishes and conditions the lips. Its shade Praline makes lips appear fuller and softer.
NUDESTIX Lip and Cheek Pencil in Flesh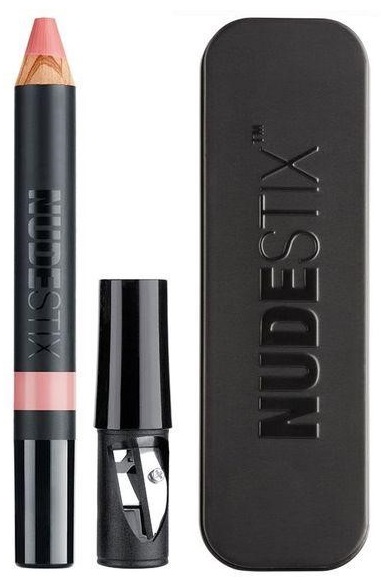 Nudestix offers some of the prettiest and best everyday nude lipsticks. This particular NUDESTIX Lip and Cheek Pencil is a complete stand-out as this multi-purpose pencil can be used on cheeks and lips both. It has one of the coolest packaging as well because it comes housed in a tin having a mirror and sharpener in the cap.
NYX Professional Makeup Shout Loud Satin Lipstick in A La Mode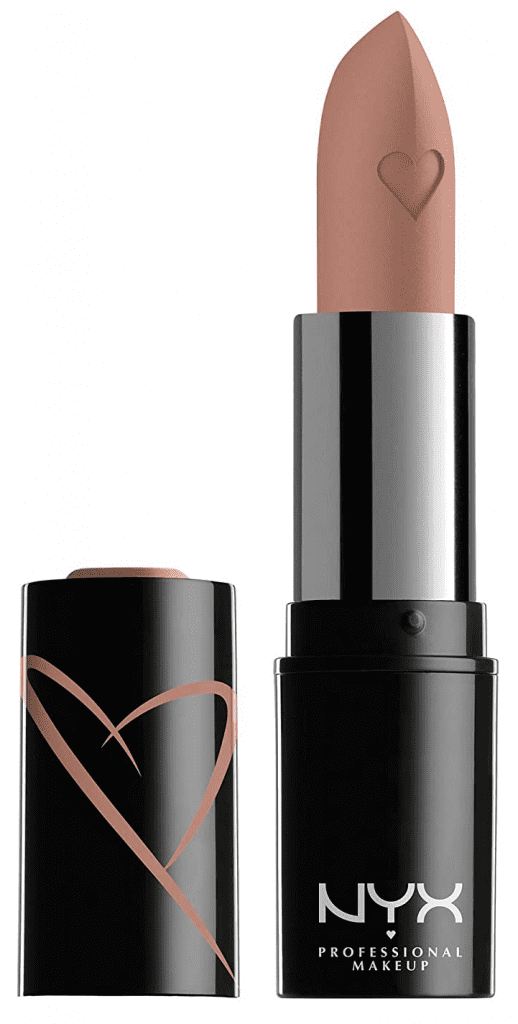 Doll your lips in rich, smooth, and lustrous perfection that NYX PROFESSIONAL MAKEUP Shout Loud Satin Lipstick offers. Its shade A La Mode is a yellowish nude that can suit any skin tone. It stays up to four hours long in just a single stroke. Its formula is infused with mango and shea butter that makes its texture oh so creamy.
WET N WILD Megalast Liquid Catsuit High Shine Lipstick in Chic Got Real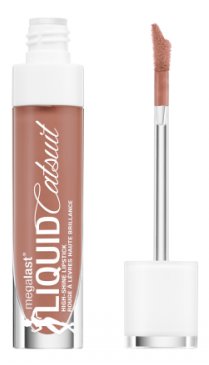 This MegaLast Catsuit High-Shine Lipstick was launched inspired by Wet and Wild's best-selling MegaLast Liquid Catsuit Matte Lipstick. It combines the shine of a gloss with the high-pigment of a lipstick and is very comfortable and light to wear. This product is long-wearing and is easy to apply. It is infused with a blend of vitamins, plant-based oils & butter to provide moisture and nourishment to lips. These miraculous ingredients include Vitamin E, Murumuru Seed Butter, Shea Butter, Sunflower Seed, Passion Fruit Seed, Argan, & Macadamia Oils.
We hope that this article has helped you with your hunt for the best everyday nude lipsticks. Enjoy your nude lippies! Blog-Ox.