If you fall in the darkest or lightest end of the skin color spectrum, then you may have faced some difficulty in finding the right shade of foundation. However, darker tones have the most difficulty in finding their shade, but sometimes very pale or light tones also face difficulty in finding the best waterproof foundation for fair skin, as finding the perfect undertone and texture may be a challenge. As a result of mismatching, you may appear ghastly or have a mask-like appearance on your face. It does not matter how good a foundation is if it's not in your shade. Thankfully, makeup brands have increased their shade offering across the range.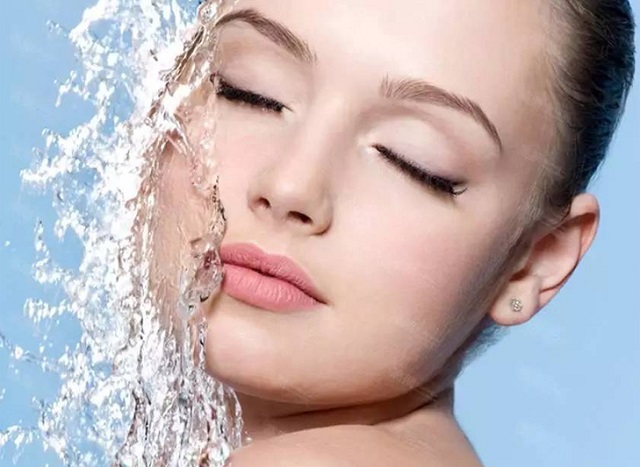 Pro tip: Test your foundation at the neck or jawline, not at the wrist and check if it blends without looking ashy, dark or whitish, then it is your right shade. Go with a little bit deeper shade when in doubt, as lighter shades tend to seem unnatural and chalky.
We have searched for the best waterproof foundation for fair skin that not only looks good on the skin and last well but is available in hues that complement pale skin tones.
Double Wear Light Soft Matte Hydra Makeup by ESTEE LAUDER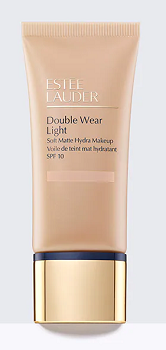 Double Wear Light Foundation by ESTEE LAUDER offers a fresh, diffused skin appearance that is always photo-ready. There is no need to worry about clogging pores with this product. This Hyaluronic Acid infused product, preventing drying out of the skin. It has a light-to-medium coverage that makes it seem very natural. It is one of the best waterproof foundation for fair skin as it offers many shades on lighter tone side.
24-Hour wear
Natural matte finish
Sweat-, humidity-, water- and transfer-resistant
Stays color true
Light to medium coverage
Oil-controlling
For all skin types
Dermatologist and ophthalmologist tested
Non-acnegenic
Fragrance and oil-free formula
24 Shades available
Impala Foundation Longwear Waterproof with Collagen Vitamin E and UV filter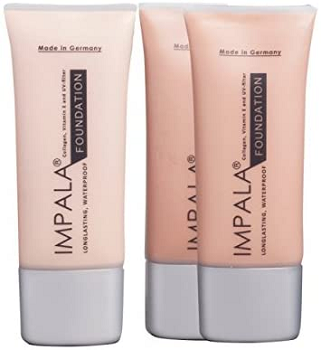 This Impala foundation provides natural looking high quality coverage with a dewy matte finish. It is long lasting and stays for the entire day with the help of its waterproof and sweatproof properties so you do not have to touch up again and again.
Contains collagen, vitamin E and UV-filters
Available in 6 shades
All day wear
Waterproof and sweatproof
Dewy matte finish
Wunder2 LAST & FOUND[ATION]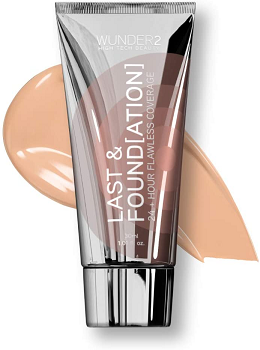 Wunder2 LAST & FOUND[ATION] provides your skin with a buildable, radiant coverage throughout the day. In addition, it is soft and breathable on the skin, allowing you to stay fresh all day long. Its natural finish will stay water- and transfer-resistant all day long.
Vegan Formula
Cruelty Free
Transfer and Crease-Proof
Long Lasting up to 24 hours
Paraben, Gluten and Oil Free
Lightweight
Water Resistant
Smudge-Proof
7 Shades available
Tarte SEA hydroflex serum foundation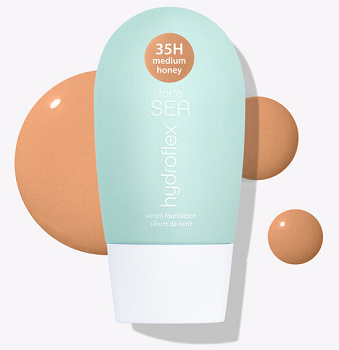 With its innovative composition, the hydroflex serum foundation helps your skin shine through. Extreme hydration and flexibility are its key properties which give this product the name Hydroflex. With its Super Serum Complex, it improves and smoothens the skin. Derived from skin food, this composition reduces wrinkles and pores while also brightening the complexion. Among its key ingredients are Niacinamide, Hyaluronic acid, marine plants, sea daffodil, vegan collagen complex, etc. that are responsible for the provided benefits. Its hydrating and nourishing formula makes it one of the best waterproof foundation for fair skin if you want a healthy glow.
Vegan
Medium coverage with natural finish
Featherlight formula
Fragrance free
16 Hour long wear
Waterproof and sweatproof water-based formula
Delivers 12hr hydration
Super serum complex
Minimizes the look of pores, fine lines and wrinkles
Dermatologist tested
32 Shades available
Clinique Even Better Clinical Serum Foundation SPF20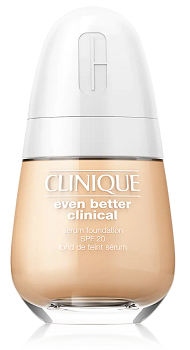 This foundation by Clinique is one of the best waterproof foundation for fair skin due to its numerous benefits. Its lightweight oil-free formula offers consistent coverage that gives a beautiful satin matte finish. Developed with 3-serum technology, its nutritious composition helps reduce pigmentation, blemishes, and other skin imperfections on bare skin for a healthier, more even-toned complexion. It assists in brightening, re-texturizing, and plumping skin for a more youthful look. This product is best suited to combination oily or oily skin types.
Buildable medium to full coverage
Satin matte finish
24-hour color-true wear
SPF20
Provides sun and blue light protection
Resists caking, settling, creasing, or streaking
Waterproof
Sweat and humidity resistant
Dermatologist tested
Oil and Fragrance free
Allergy tested
Non-acnegenic
Environment friendly packaging
SACE LADY Matte Finish Waterproof Liquid Foundation

This award winning SACE LADY Waterproof Liquid Foundation is one of the best waterproof foundation for fair skin. Its weightless, breathable composition complements the natural beauty of your skin. Pore blurring particles in its composition minimise facial flaws while immediately moisturising the face. As a result of its oil-absorbing properties, the skin appears fresh. Pores and wrinkles are hidden by its silky smooth matte finish. A combination of shea butter and vitamin E moisturises the skin. There are just six hues available.
Natural Organic Ingredients
Last up to 15 hours
Mattifying finish
Alcohol free
No sensitive
Safe tested
Suitable for All Skin Types
COVERGIRL Outlast Active Foundation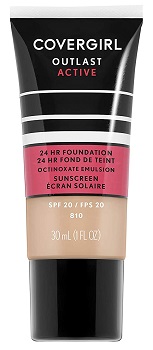 COVERGIRL Outlast Active Foundation is a sweat and humidity resistant foundation that keeps your skin looking and feeling fresh all day. It has a 24-hour lasting time and won't clog your pores. Its composition is weightless and breathable, enhancing the natural attractiveness of your skin. It minimises skin imperfections while making it look fresh.
Weightless and breathable formula
Cruelty-free
Lasts for 24 hours
Available in 16 shades
Non comedogenic
Loreal Paris Infallible 24H Fresh Wear Foundation in a Powder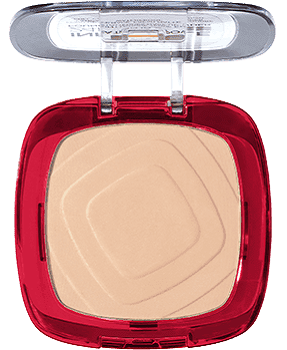 Infallible 24H fresh wear foundation in a powder by L'Oréal Paris provides matte finish with long-lasting coverage. Due to its water, sweat, and heat resistant qualities, it provides your face perfect coverage that looks fresh and remains in place all day. It may be used alone or over a liquid foundation, depending on your preference.
Matte finish
Up to 24 hour wear
Water, sweat and heat resistant
Available in 6 shades
PHOERA Long Lasting Waterproof Matte Liquid Foundation

This PHOERA foundation is known for its velvety-smooth full Matte coverage. Its formula features climate-adaptive technology that is resistant to sweat and humidity, and will not clog pores. It smoothes, hydrates, and revitalises the skin without caking or cracking.
Cruelty-free
Soft Matte Full Coverage
Long-Lasting up to 24 hours
Waterproof, and Sweat-Proof
Oil Control Formula
Prevent Acne Breakouts
Suitable for all skin types including sensitive skin
10 Shades
Sleek MakeUP Lifeproof Foundation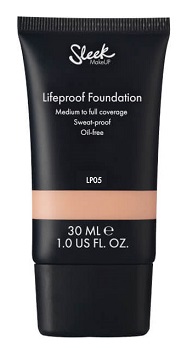 With Sleek MakeUP's oil-free Life Proof Foundation, you will have smooth, beautiful skin all day long. While it doesn't clog your pores, it leaves your skin with a matte texture that blurs any imperfections. Its key components are panthenol and vitamin B. oily and combo skin types are most suited for this product.
Full, buildable and medium Coverage
Natural Finish Formulated without Oil
Available in 24 varying shades
Wunder2 GO BEYOND FOUNDATION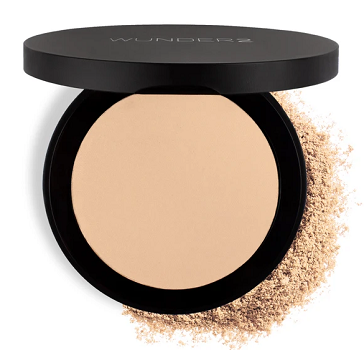 Wunder2 GO BEYOND FOUNDATION skin texture is clearly improved with the use of this lightweight, nourishing foundation. As it is nutritious to the skin, there is no feeling of it drying the skin. It doesn't settle into small wrinkles or pores, so it leaves a smooth, flawless appearance.
Vegan Formula
Cruelty Free
Paraben and Gluten free
Lightweight
Talc and fragrance free
Water Resistant
Available in 5 adaptable shades
So, welcome a flawless, natural-looking look with foundations of your tone and goodbye to mismatched ones by choosing your favorite from the above mentioned best waterproof foundation for fair skin. Blog-Ox.