Ever mastered a chic smoky eye look but still find something missing? No matter how flawless the base or how dreamy your eyes look the glam on your face is incomplete without a perfect lip shade. Here you find best lipstick colors trending the world 2020.
"If you're sad, add more lipstick and attack." – Coco Chanel
Lipsticks have been a major part of the beauty regime since forever. Over the time there have been umpteen varieties to choose from—exciting new liquid mattes from Givenchy to hydrating, high-shine formulas from Maybelline. Even a no make-up look is not fine enough without the nudes trending in market.
Lipsticks and women are like peanut butter and jelly. Inseparable and made for each other and how the best lipstick colors trending the world 2020. It is interesting to know that although lipsticks—like all other makeup products—have transformed varyingly, still the fundamentals remain. From crushed berries and jewels to now perfectly formulated skin friendly products the evolution of lipsticks is an interesting tale to be told.
Today, the variety of colors and formulas of lipsticks that are available are mind-blowing. According to a survey, women in the United States spend an average of more than $3500 dollars on lipstick in their lifetime. Popular in all age groups, lipsticks are the swords for our queens in armor. From nudes to pink to even wilder options like yellow or green, lipstick has truly become a symbol of self-expression.
So, today we bring you the best lipstick colors trending and some of the trending shades of lipsticks that have been the talk of the town this year.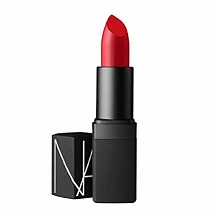 NARS Semi-Matte Lipstick, Jungle Red
No matter how much the color wheel diversifies, red lips will always top the stand of glory. Be it professional gatherings or Saturday nights, you can always trust your reds to spice up the look. That is why first on our list of the most trending lipsticks is The NARS Semi-Matte Lipstick in the shade Jungle Red. A perfect red with a hint of wine, this beauty can be worn throughout the day and into the evening. The semi-matte finish and hydrating keeps your pout full and luscious all night long.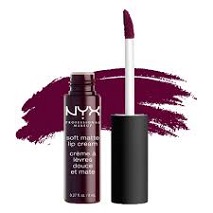 Nyx Transylvania Soft Matte Lip Cream
Want to flaunt a bold look? Nyx Transylvania is a must! This dark berry shade by Nyx is absolutely light weight and is very durable.
Coming with a sponge applicator this lip cream gives you a matte finish and is perfect for a big night.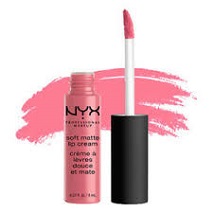 Nyx Soft Matte Lip Cream Milan
While red lips will always be a fallback, pink pouts are enjoying the limelight. And it's more than just a color to watch. This pretty pink by Nyx complements Indian skin tones really well. As for me, I love this lip cream for its amazingly smooth texture that glides effortlessly on the lips, giving a matte finish.
Nyx Milan is a good option for young girls trying to create an everyday look that is fresh but not too showy.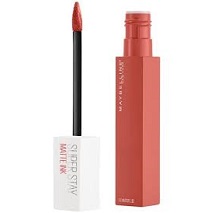 Maybelline Self Starter
Originally coming up as an eye beautifying brand, Maybelline now stands as an inevitable power in the Fashion world. From bold looks to soft nudes Maybelline has always understood satisfied the needs of their customers.
Self-starter is also one of the masterpieces by Maybelline. This nude shade of the Maybelline's "City Edition" is a classic for days when you can't decide what to wear. For me this peachy-orange shade is perfect as an everyday go to shade.
The Super Stay Matte Ink formula stayed budge-proof for a solid 10 hours. It is super pigmented yet very light weight and hydrating. So yeah, it's a perfect shade that I would surely recommend adding to your beauty collection.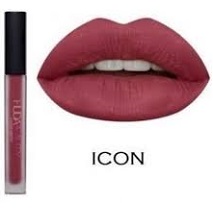 Huda Beauty Icon Liquid Matte Lipstick
This new comer by Huda Kattan jumped the bandwagon right in time. Starting with their dreamy false lashes Huda Beauty products took a detour with lip liners. Today Huda Beauty lipsticks are giving tough competition to the competitors.
If you are someone who is in love with the nudes, this beautiful peach-pink shade by Huda Beauty is a nice option. This liquid lipstick is very pigmented and one swipe is enough to bring on the desired color.
Smudge proof and stays for 4 to 5 hours, this formula is one of those where the shade applied is very close to the shade given on the packaging. However, the color tends to intensify as the lipstick dries off.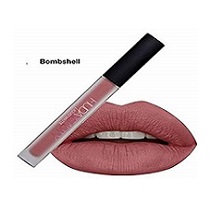 Huda Beauty Bombshell Liquid Matte Lipstick
Giving a dusty rose hue to your lips, Bombshell by Huda beauty is a definitely must-have for days where you are too busy for a touch-up but still have to rock the official gatherings. This little magic wand adds on just the right amount of happiness to a busy day.
Durable, pigmented and light weight, this article by Huda Beauty is hard not to over-buy. Coming in a cute box, Bombshell suits almost all skin tones and I would definitely recommend adding it to your vanities.
So, these were some of my personal favorites from this year. If You haven't tried any of these—go grab em' all! And the next time you take a look at the tube of lipstick, just think about the amazing journey it has been through. Though lipstick have been in a long journey from grounded gems and berries to super advanced formulations that we have today, there is one thing that remains unchanged, that is, the ability of a lipstick to color us happy. Blog-Ox.