Make-up Art Cosmetic
MAC is a Canadian cosmetic product line which is conventionalizing most dazzling, divine, splendid and eye-catching lip color ranges since 1984. Its headquarters is located in the New York city. It is a symbol of beautiful cosmetic and makeup art products. According to makeup experts and stylists, MAC is one of the world's front leading makeup product lines. MAC gained a quick fame and twist in fate when Madonna wore its intense red matte lipstick in the late '80s. Here are some insights on the best MAC lipsticks for every skin tone.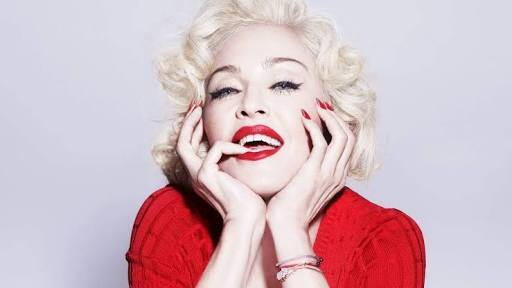 Some of the finest products of MAC are foundation, primer, fixer, highlighter, concealer, pot eye shadow, blush and lipstick. An interesting fact about MAC Cosmetics is that it sells far more lip colors as compared to any other non-drug brand of cosmetics. So, it will not be unfair to say that the most desirable products of MAC are their lip colors.
Best MAC Lipsticks For Every Skin Tone
MAC is one of the most popular lip color brands all across the globe. Makeup artists in different countries, bloggers, vloggers, and YouTubers love to have MAC lipsticks. There are a variety of types and iconic shades available in MAC lip colors. Some of the best MAC lipsticks for every skin tone are listed below:
MAC Lipstick Tube Range
There are almost seven different kinds of lipsticks from MAC lipstick tube range, which is also known as Bullet lipsticks. for example:
Amplified MAC Lip Colors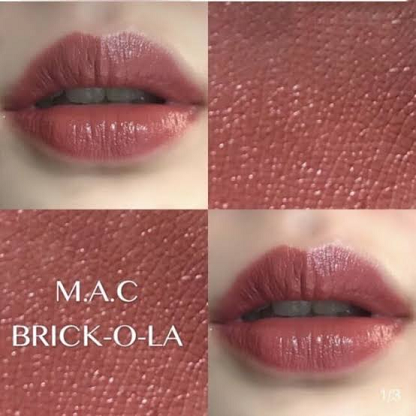 These lip colors contain more oil which helps your lips stay hydrated. They are long-lasting lipsticks and highly smooth in texture. MAC Amplified lip both bold or nudes' shades also contain more pigmentation oil. Amplified MAC lip colors make your lips smooth and moist and don't let them dry. Its famous shades are.
Brick-O-La, Vegas Volt, Chatterbox, Craving, smoked almond.
Cream Sheen MAC Lip Colors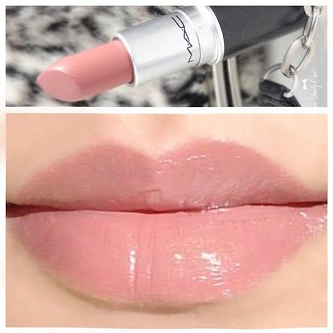 These types of lipsticks are excessively glossy, greasy, and creamy which no doubt hydrate your lips but they are not long-lasting.
There are mostly skin, beige, nude pink. and light creamy shades.
Glazed MAC Lipsticks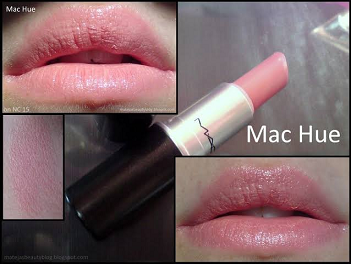 This is the most vibrant and boldest range of lipsticks. This is a very delicate and refined kind of lipstick which makes it very easy and convenient to apply. All hue shades of glaze MAC lip colors are fantastic and can be used with different makeovers.
Different bold shades orange peaches and nudes are available in this kind and they are easy to buy and apply.
Frost MAC Lipsticks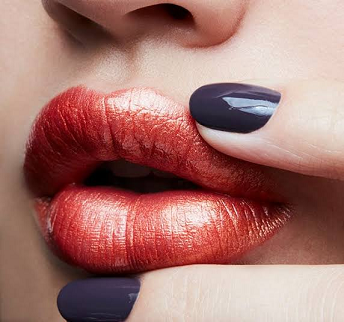 As it is evident by its name these kinds of lipsticks give you a frosted finishing. it provides little gloss shimmer and coverage. Frost MAC lipsticks will make you look more pretty in selfies. there is a wide variety of shades in this kind.
Matte MAC Lipstick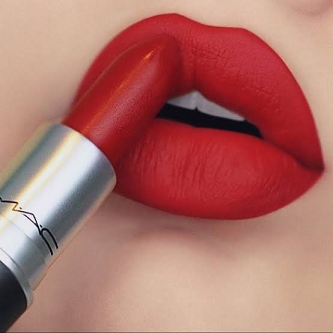 It is the most preferred and valued of MAC lip color ranges. Although it is very tricky and problematic to give matte shades a finishing look because it needs multiple application for a finer look, due to its hard and dry texture but, these lipsticks are long lasting and smudge proof but they are not supposed to remove easily. However, a swab of cleanser or coconut milk will do the trick.
Ruby woo, candy yum heroine and Russian red are its famous shades.
Satin MAC Lipsticks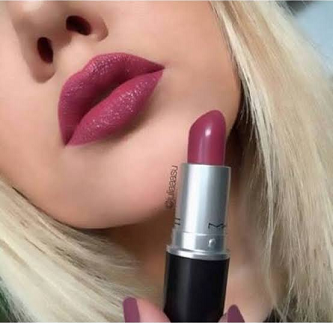 Satin lipsticks provide you an amazing finishing. The flawless and smooth finish is the center of attraction for all MAC lovers. They are also enduring and persistent like matte lipsticks. The most amazing and mesmerizing shades of MAC are present in this kind burgundy and brown shades and dark pink, purple shades are available in this kind and they are easy to buy
Lustre MAC Lipsticks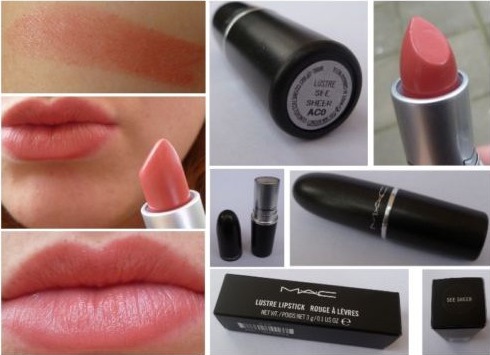 They are similar to glaze lipsticks but they have a wide range of colors as compared to Glazed lipsticks for example nudes, different shades of skin, beige peaches and light brown.
Top Shade Picks
All above were the kinds of MAC lip color range now we are going to discuss about some famous desired and preferable shades of lipsticks in each of the MAC lipstick ranges.
Chili

Chili is the most attractive red shade of matte range with a little touch of orange in it which gives a mesmerizing look that gives a satin finish.
Ruby Woo

It is a beautiful matte red lip color which looks glamorous on almost every skin tone Taylor Swift and Rihanna are fond of Ruby Woo MAC lipstick. It belongs to the matte range.
Honey Love

It is considered as the most appropriate color in matte ranges of MAC for daily and light use. It is a graceful beige with a rosy pink touch in it.
Heroine

This is a beautiful tone of purple from matte range. An ultra-bright purple which looks amazing on almost every skin tone.
Brick-O-la

This MAC shade is a mixture of berry and mauve color from amplified ranges of lip shade. This beautiful shade gave a mid-level rosy touch too.
Candy Yum

This is a matte neon pink lip color but we suggest that for a neater and finer application matching lip liner should be used it is from matte range.
Diva

It is a rich burgundy shade which is suitable for the winter season. This amazing shade by MAC gives you a bossy look and enhance your confidence level provides no shine matte finish belongs to matte shades range.
Russian Red

Russian red is not much popular like Ruby woo but this beautiful blush red shade with a fine matte finish is capable to give you a versatile and bold look, belongs to creamy matte range and is very easy to apply.
Cyber

Cyber is vampy purple lip shade from the MAC Satin lipsticks collection. This beautiful blackish-purple shade guarantees full and perfect coverage in one swipe.
Twig

Twig is a pink tone lipstick with a browner touch in it suitable for the people having medium tone. This beautiful color is from the satin range.
Velvet Teddy

It is a luxurious deep beige lipstick from matte range that provides a matte finish to the lips.
Conclusion
The overall rating of MAC lipstick is exceptional as it is capable to fulfill the individual requirements because of a wide range of colors and types. MAC also caters almost all kinds of skin tones and complexion.
Best Picks by Blog-Ox!
As per our opinion, the beauty of MAC lipsticks is undeniable. From the glamorous nudes to the Russian reds, from the yum girly pinks to the nudes with orange touch in it, from the lovely mauve to the sweet mocha, from the powerful purples to the beautiful cybers, from the outstanding burgundies to the impactful browns, from the creme sheen light shades to the deep rich shades, the variety is absolutely mind blowing.
A number of different shades to fit every taste, mood and personality. Last but not the least, talking about my favorite shades are:
Twig MAC Lip color because it is complementary with almost all skin tones either warm, medium or cold. It is easy to apply and gives you a beautiful finish. This pretty shade is suitable for outdoor gatherings and also look flattering at informal occasions. The Twig MAC lip color is totally my favorite for everyday use.
Russian Red is a beautiful shade and has the capacity to transform your personality as bold and beautiful. It gives you a red blush finish which looks fabulous on dinners. Russian red is suitable for light and medium skin tone.