Adorn your lips with cruelty free lipstick
Here's only something about lipstick that satisfies us. Adding some lippy to your lips can make you happy even on a depressing day. Anybody can get the best lipstick look because there are lots of best cruelty free lipstick brands choices available. Regardless of whether you love a soft-hued pastel, a matte red, or a nude color, there's a number of choices for everyone.

Also, the robust naming game that a few brands have. Just like Candy Yum Yum, Choco box etc. urges the beauty lovers to grab em' all.
Cruelty Free Lipsticks
Apart from the love of lipsticks, the fact is equally disturbing that these cosmetic products are tried on animals first to assure safety. Evident as it is, the chemical ingredients within these products are a serious hazard to those innocent animals and can cause threats as much as Cancer.

As much as they love lipsticks, ladies everywhere, have great affection for the animals. Especially, nowadays it's a pet-loving culture. People don't want to risk the lives of animals because of testing any type of product. That's why ladies prefer to choose cruelty free lipsticks.
With the advent of cruelty free lipsticks now, animal lovers can celebrate as well. Cruelty free makeup comes in the category that has not been tested on animals. There are a lot of cruelty free lipstick brands in the market but here, we have listed some of the best cruelty free lipstick brands for you.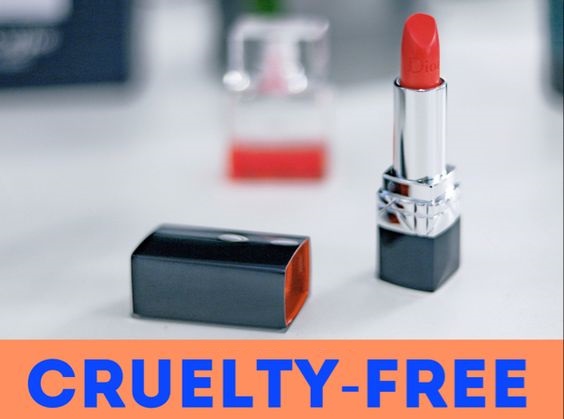 Best Cruelty Free Lipstick Brands
Here is the list of top 5 best cruelty free lipsticks brands.
MEMI Makeup
MEMI is a UK based cruelty free and vegan makeup brand. It is one of the best cruelty free lipstick brands in market. Milli and Jack are the founders of this makeup line. They started their makeup line with a dream of creating the luxury makeup products that are cruelty-free, natural, and affordable. Especially, they focus on lipsticks to give the girls more natural products.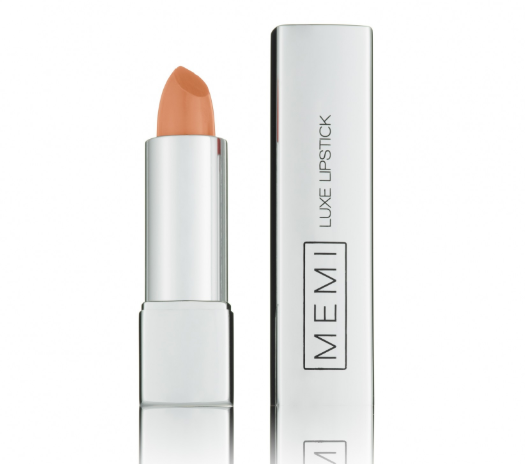 MEMI Satin Luxe Lipstick
This MEMI Satin Lipstick gives a wash of creamy moisturized color that is waterproof and ultra-hydrating. This range gives a variety of colors from peach to pink. For creating a dramatic lip look use MEMI Satin Luxe Lipstick. This collection comes packed in a super cool silver bullet. It's a cruelty-free and organic lipstick that gives a glossy finish with a strong staying power.
MEMI Matte Luxe Lipstick
MEMI lipsticks give the range of matte lipsticks, too. These lipsticks are enriched with jojoba oil that is very good for the lips. It gives a long-lasting time without drying out. Matte Luxe Lipsticks come in the silver trendy packing that stands out in the makeup bag. Just apply only one coat and get a lush feeling. It feels awesome to apply on the lips. This Matte lipstick comes in eight different colors with a price of £6.
Axiology Lipsticks
Ericka Rodriguez is the founder of Axiology beauty. She had an interesting story of starting this makeup line, as she was a pet lover and simply could not ignore the fact that the lipsticks she was using were harshly used on animals. Her conscience led her into the search of cruelty free lipsticks. However, when she did finally find them, those lipsticks were horribly drying.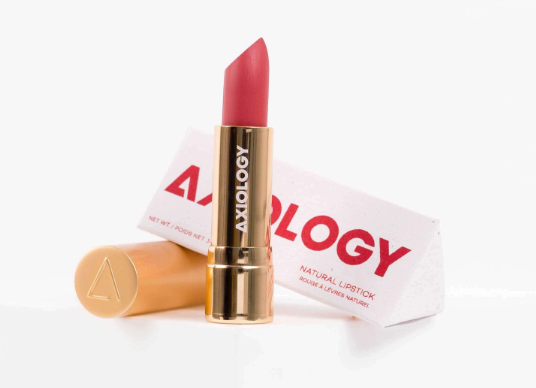 After two years, she got the 10-ingredient-formula that became the reason to launch Axiology. It's a 100% cruelty-free and vegan makeup brand. They have many beauty products but we love their vegan lipsticks.
These are glossy, smooth and velvety. Axiology lipsticks are enriched with hydrating ingredients just like Vitamin E, coconut oil, and avocado butter that prevents your lips from drying out. These lipsticks provide a long-lasting coverage for full day wear.
Axiology offers a wide range of color shades from nude to matte, from sheer reds to shimmery pinks. The best and unique thing about this makeup brand is they give a small sample box of different colors.
Axiology has a wide range of Lip Crayons to make you happy.
Lip Crayon by Axiology Cosmetics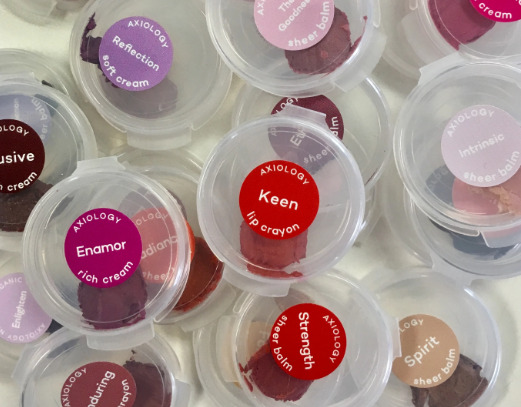 Crayons can easily, and quickly be applicable on lips. It comes in six different shades with a price of $28. This lip crayon is highly payoff, and highly pigmented.
"Bliss crayon" is an easy to apply warm brownish lip color, encased in classy golden packaging. It is best for the olive light-medium skin tone. It's semi matte lip crayon that gives a creamy and highly pigmented color on your lips.
Urban Decay
Urban decay (UD) is an American makeup brand located in California. It is the subdivision of L'Oréal Paris that offers cruelty-free products. This brand is famous for their Naked eyeshadow palette and cruelty-free lipsticks.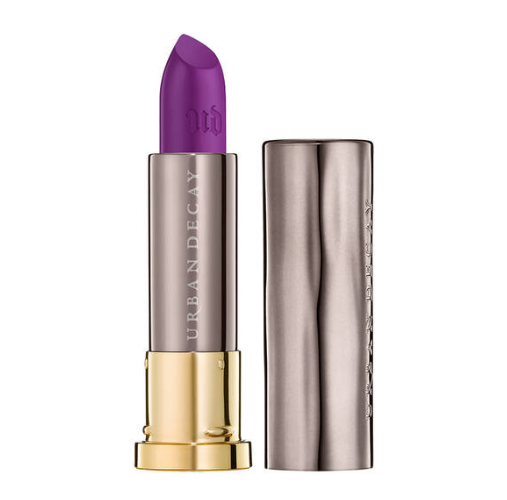 Surprisingly, it comes in a massive range from natural to bold, and matte to shimmer. UD offers 135 mega attractive shades, that drives the girls into addiction. The texture and quality of these lipsticks are amazing. Their lipsticks come at the price of $19. Urban Decay comes in the market with the new collection named "Vice Lipstick".
Vice Lipstick
Vice Lipstick is formulated with the help of hydrating ingredients just as shea butter, Vitamin E, and essential oils. In a single glide, it gives excellent coverage and doesn't get off while eating and drinking.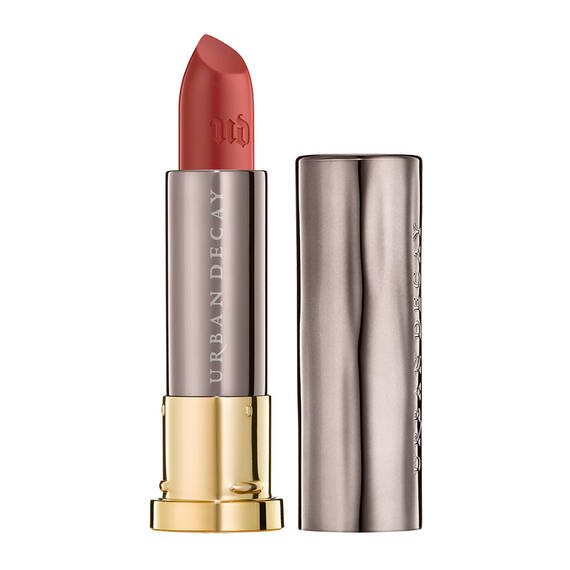 Our top picks from this brand are:
"Hitch Hike" is the glamorous brick rose color. The pigment goes on lips perfectly in a single swipe. It is blend able and has a strong staying power that will last a whole day.
"Pandemonium" is a bright purple color. It gives the depth of shade and provides the color with a lot of dimensions to make the lips pop up.
Barry M
Next on our list of best cruelty free lipstick brands is the Barry M Cosmetics. Barry Mero was the founder of this makeup brand. He started his career by selling six colors of nail paint. After getting married, he got inspiration from his wife and started his own brand with his name.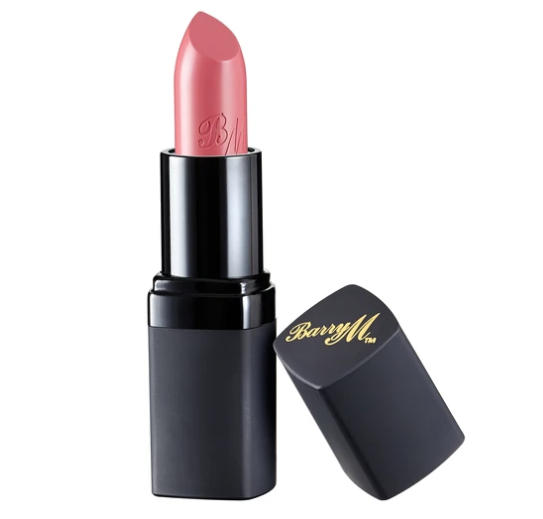 He set up a factory in 1982 and launched 100 unique colors of nail polish. He was the first one, who introduced white eyeliner, black lipstick, and nail paint duos. He did something that others have not done. Within months, Barry M's product became the best-selling product. His brand is now considered in the top list of vegans, cruelty-free makeup brands. Barry M is famous because of its Matte lip paint.
Barry M's lipstick is intensely pigmented that gives a velvet matte finish and won't dry the lips. It comes in five different colors with a price of £5. It's 100% cruelty-free and totally a vegan lipstick.
"Cutie pie" is the gorgeous pink color that gives a fine luxe look. It's a double-duty lipstick, firstly, it nourishes your lips, and then, gives a pop of color.
"Bombshell" is the bold red shade, enriched with shea butter and Vitamin E to keep your lips moisturized.
"Obsessed" is the brown color to gives your lips a dewy, satin finish look.
Adorn Cosmetics
Adorn cosmetics is also among some of the best cruelty free lipstick brands. Briony Kennedys started this makeup line in 2009 with a motive of empowering women to always look good. Adorn cosmetic is a cruelty-free brand that offers organic and vegan products just as lip balms, lipsticks, and skincare products.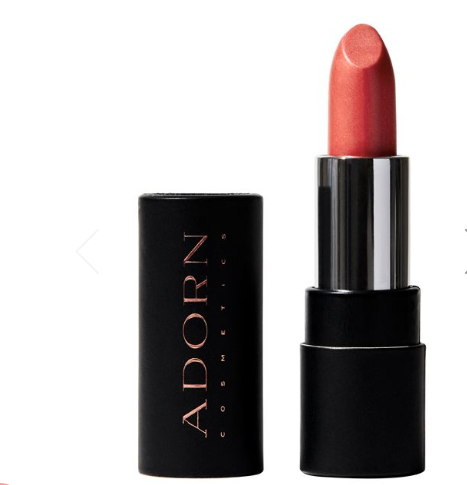 They are famous because they produce their products from pure minerals and essential oils. Adorn have the best collection of lipsticks including Classic Mineral Lipstick collection.
Classic Mineral Lipstick Collection
It's a new collection that transforms your face with the vibrant colors. Lipsticks are made with shea butter, coconut oil, and orange-peel that keeps the lips soft and moisturized. It comes in seven vibrant colors in a price range of $35. This lipstick can also be used as blush on.
"Dusty Pink" is Briony's favorite color. She wears this color a lot in her daily life. This color gives a natural shine and nourishment. It's totally organic and does not have any gluten in it.
"Natural Red" is the super luxuriously red color, formulated with cocoa butter, olive oil, enriched with orange hues that just keeps ongoing.
"Toffee" a deep daring brown that radiates the complexion and gives a cool classic look.