When it comes to lip colors nothing can take the crown away from Red lipsticks. This shade is absolutely a stunner and trust me you don't need much if you are donning a red lipstick. Red lipsticks have always been in trend and are obviously, totally worth the fame. I will share some premier red brown lipsticks shade with you!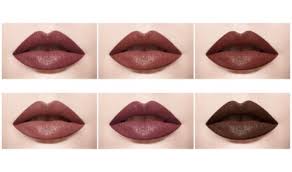 But you know what else is true? The saying that goes, "variety is the spice of life". And no matter how much we love our reds all of us love to try something new. Choice of lip color can be influenced by a number of facts. The season, the event, your dress or simply your mood. Although there is an endless variety of colors and shades, textures and formulas when it comes to lipsticks but some colors always fit in, no matter what. So here you find the magic of red brown lipsticks.
Red Brown Lipsticks Trending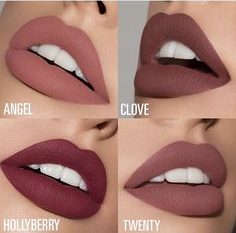 One such color is the 90's classic, Brown. Brown lipsticks fall in the family of neutral colors and can totally step up your look by adding a chocolaty touch. Brown, is a color for all tones. You just need to know which shade of brown lipstick will complement your skin tone.
As a lipstick freak and a scientist, no one can stop me from experimenting with my favorite shades. And because of this, I thought why not mix up my two most favorite shades i.e. Reds and Browns, to come up with something different but equally elegant. This brought me to our todays blog.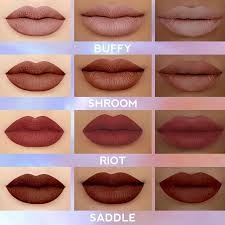 If you're in a mood to try something new, jump the wagon! This blog includes the sassiest, creamiest, ravishing red brown lipsticks in town. From drugstore charms to luxury picks, here we have combined the best and the finest red brown lipsticks for everyone.
Maybelline Super Stay Matte Ink Lip Color—50 Voyager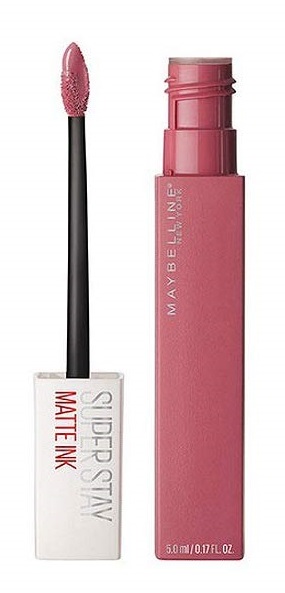 Maybelline never ceases to amaze us with their wide variety of shades and textures. No wonder if Maybelline tops most of our lists! This drugstore gem of a lipstick has quite justifiably, been a forever preference of celebrity makeup artists. It's more of a brick red shade and is a treat to your lips. The color stays on well for hours, and is slightly hydrating.
Maybelline New York Color Sensational Lipstick — Brown Blush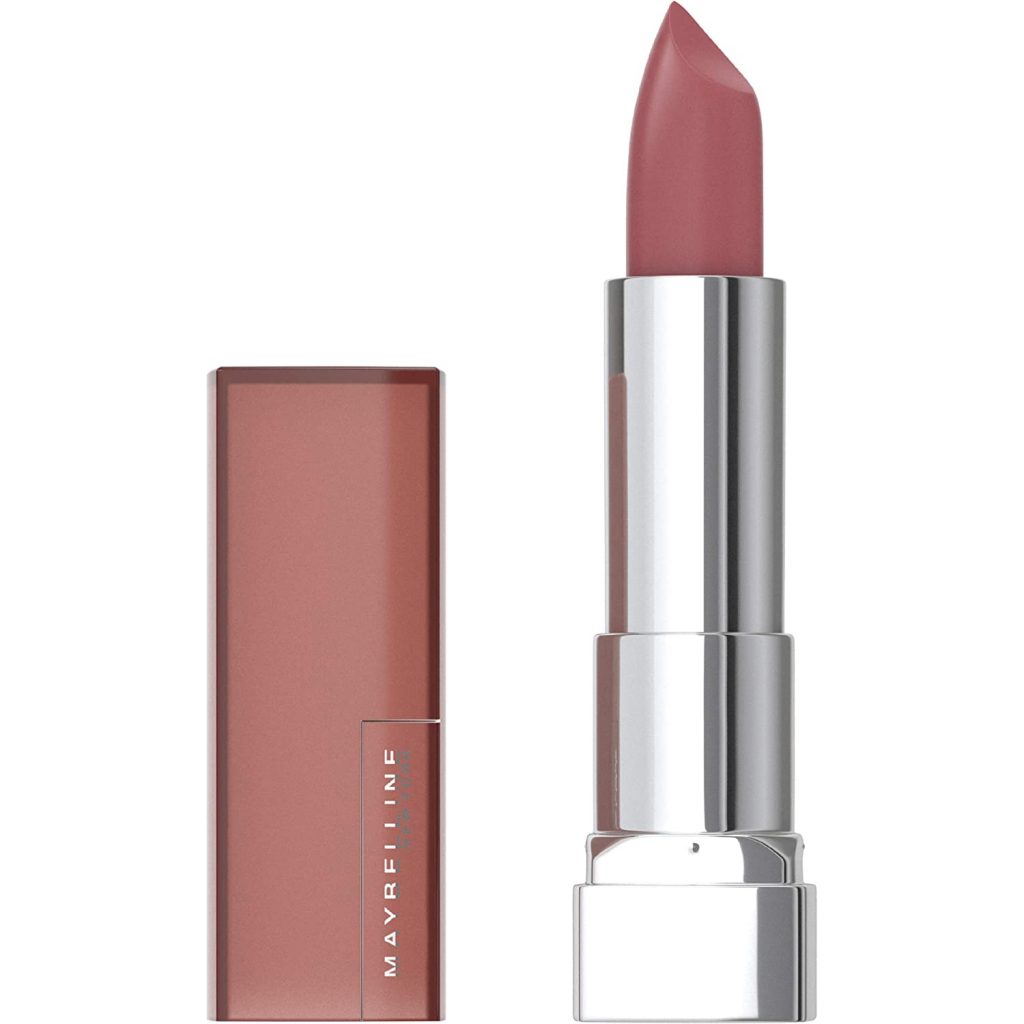 Another one of my Maybelline's favorite is their Brown Blush lipstick. If you are new to the world of brown lipsticks and aren't quite ready to rock a true brown, you can explore the color with this striking shade from Maybelline. The lipstick is the perfect balance of brown and red, making it a great color for most skin tones to wear.
Revlon Super Lustrous Lipstick — Raisin Rage

Revlon's Raisin Rage is a trusty reddish-brown lipstick in a very economic range and with an amazingly natural formula. It contains vitamin E to nourish the lips, keeping them hydrated while leaving a nourished and comfortable feeling behind. It neither dries up the lips nor make them flaky.
Charlotte Tilbury Matte Revolution Lipstick — Super Nineties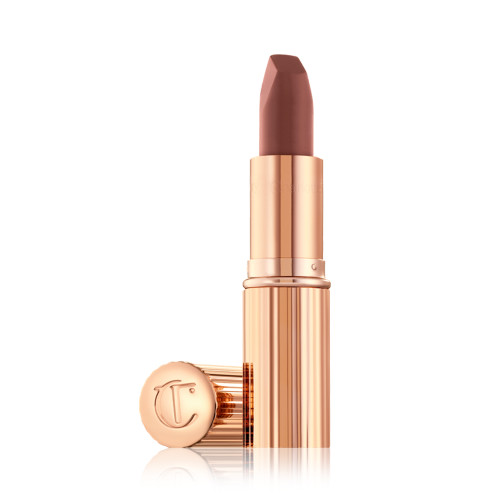 Although we love the complete collection of Matte Revolution Lipsticks, but the well named Super Nineties shade by Charlotte Tilbury is a distinction. It truly will make you feel like a '90s supermodel with its deep tawny brown with tinge of red. The lipstick glides oh so smoothly on your lips and stays for a considerable amount of time.
Urban Decay Vice Lipstick — 1993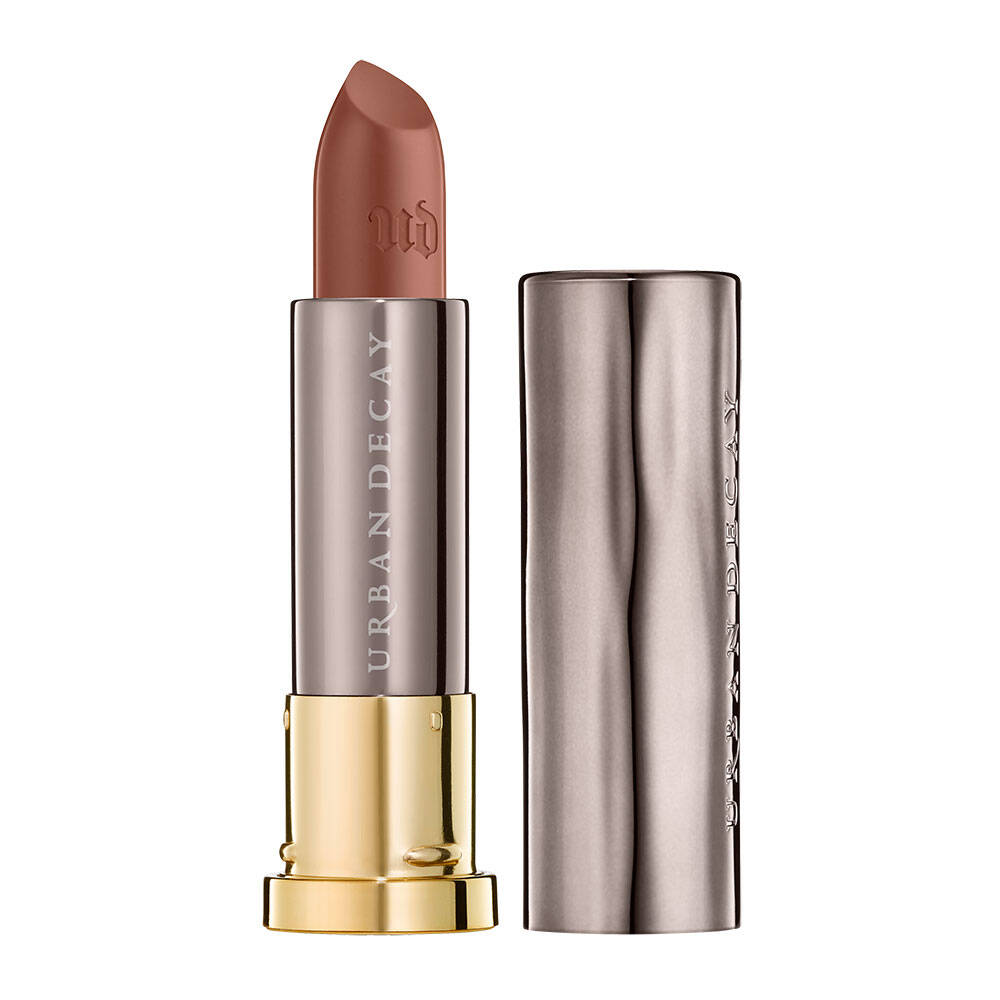 The name says it all! Urban Decay's 1993 shade gives us all the best throwback vibes, and offers super-creamy pigmented, all in just one swipe. The consistency is lightweight, creamy without being slippery, and comfortable to wear.
Bite Beauty Multistick — Honeywheat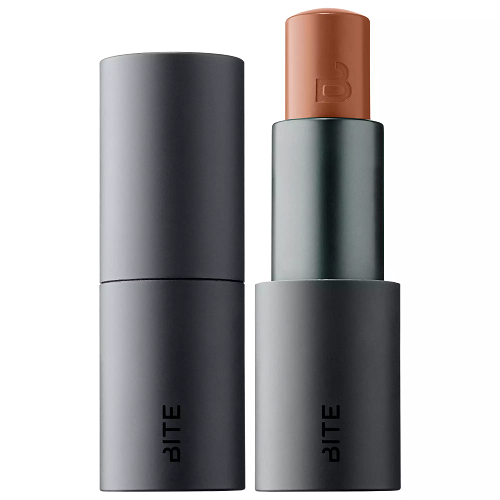 Who doesn't love a high coverage product with a light effect? This honey hue is what we all need! The honey wheat lipstick by Bite beauty is an amalgam of the perfect formula that applies like a cream, feels like feather and also, it can easily be worn across the apples of your cheeks and eyelids to match.
NYX Professional Matte Lipstick — Honeymoon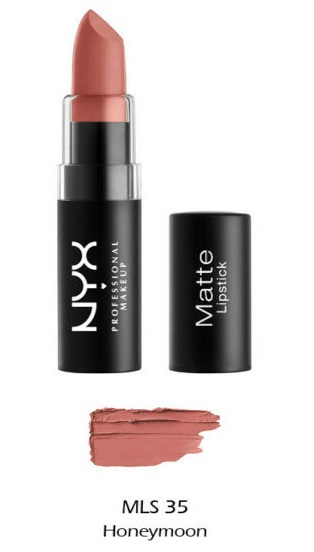 Next on our list in a stunner by NYX. Honeymoon from their professional matte collection is a mauve-bluish shade. This lippie glides over your lips, offering a delicate brown color with bold red. This is a versatile shade which is perfect for both formal and casual times.
Aromi Liquid Lipstick — Ginger Spice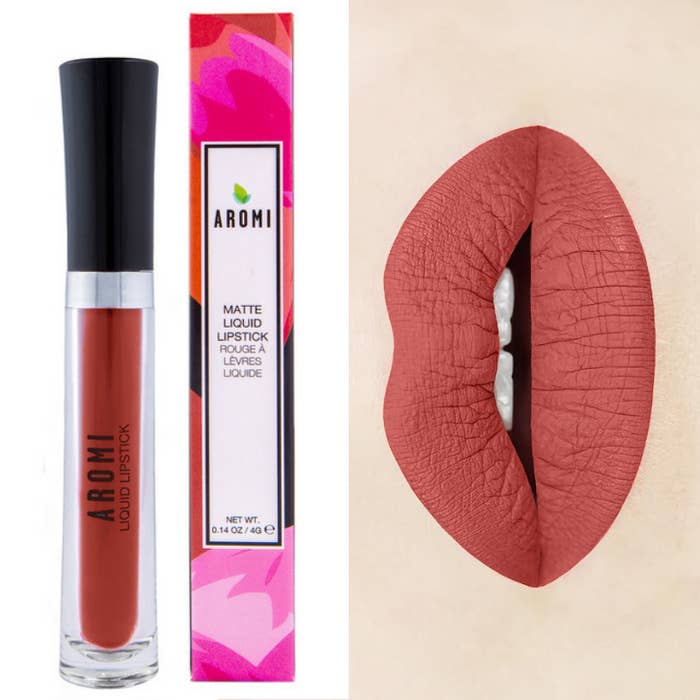 Ginger Spice by Aromi is a very pretty red brown with a nicely accomplished matte finish. Other than the bonus fact that it is vegan and cruelty-free, This liquid lipstick is durable. However, the only bummer is that the formula is a little drying.
Etherealle — Bittersweet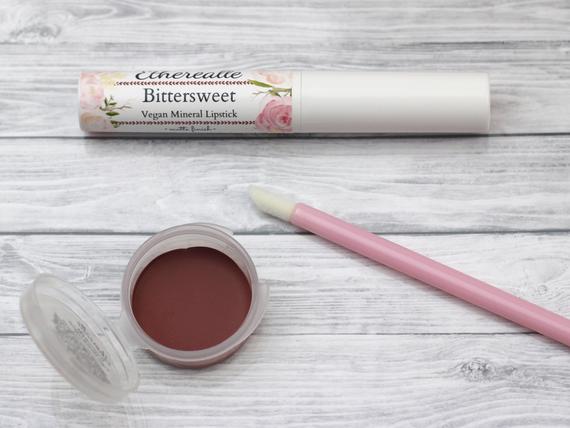 It's one of our favorite vegan matte lipsticks. This dark, red brown lipsticks shade is not only pretty in color but the texture is absolutely creamy. The Bittersweet lipstick looks good on almost all skin tones and is very durable. The application is smooth and is smudge proof.
Fierce Magenta — Brick

Fierce Magenta is a brand that serves you with all natural, beautifuly saturated colours. Their brick shade is a must have! The lipstick has a very opaque and smooth feel and amazing coverage. The rich pigments save the effort and build up your desired color in just one swipe.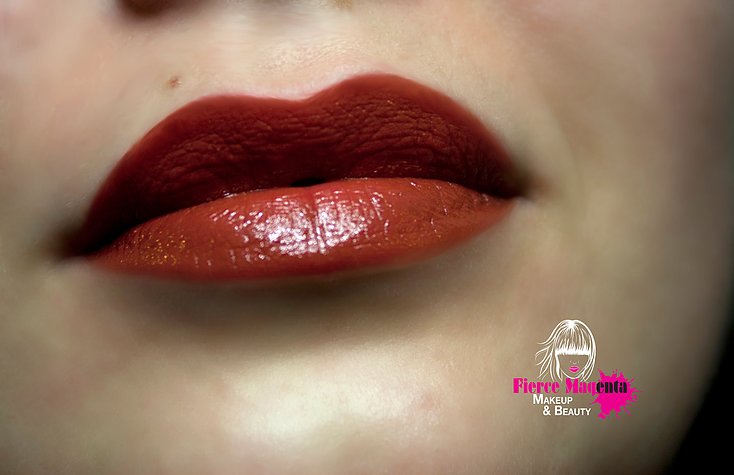 Clean-Faced Cosmetics — Burgundy Lipstick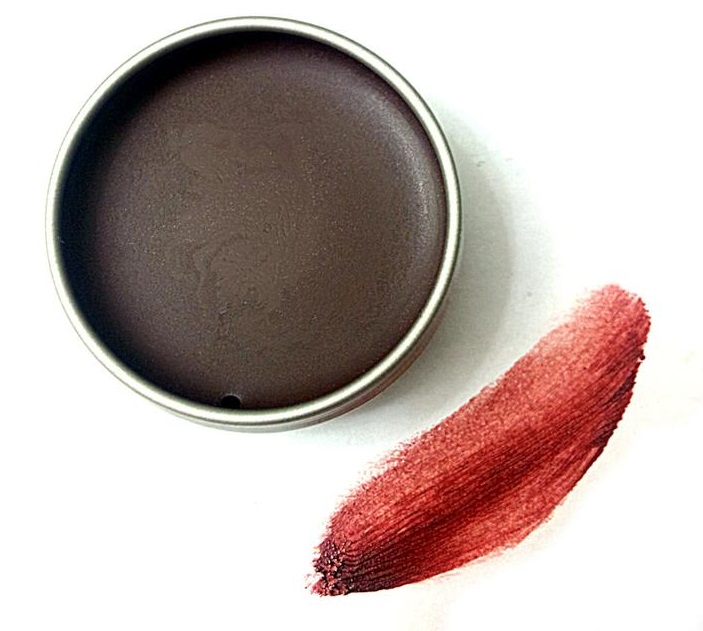 A relatively new comer in the beauty fraternity, Clean faced cosmetics have very selective items. However, the quality is never overlooked. Their lipsticks are vegan and have proved to be friendly to sensitive skins.
Their burgundy lipstick is a pretty shade which suits every skin tone. This multipurpose lippie is good for cheeks too, giving a slightly sun-kissed color. The consistency is somewhat gritty but the texture is quite creamy.
Etherealle — Sonnet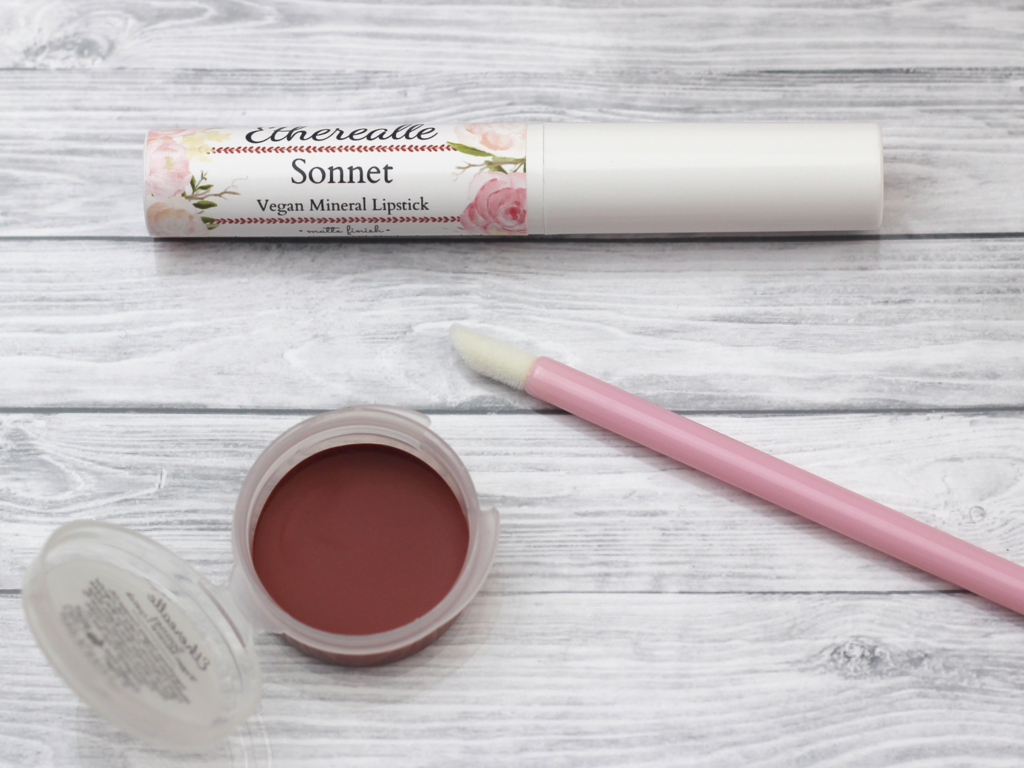 Gorgeous lip color, perfect for fall!
The only concern with the formula across the board is that it's super creamy upon application and melts down in hot climates. Also, initially, after application it comes off much darker and not matte, it needs to dry down and be blotted to be true to color. Otherwise, it's very long wearing and gorgeous
LustyLux Redstone Lipstick

A perfect combination of wood brown with bold red, giving absolute creamy texture to your lips. A must try! Blog-Ox.