Ruby Lips are always in trend! Who does not like to flaunt a bold sassy look, that can bring you under the spot light? Whether you are carrying a natural look or want to kill it on a big night, red lipsticks are something you can count on and this leads you the way of mastering the art of red lipstick.
Reds look good on women of all ages and under tones. Be it Taylor Swift or Rihanna, the kingpins of the fashion industry always seem to rock them red lips. As much as the red lipsticks add an oomph to your look, it is also an actual skill to mastering the art of red lipstick. Reds being your best friends can also be your worst nightmare if not chosen or applied correctly.
But fear not beauties! Today's blog has it all, the tips and tricks you need to master a flattering scarlet pout.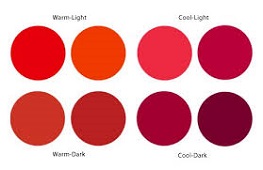 All About Undertones
In the beauty world, skin tone has become a buzz phrase! The undertone is the hue from underneath the surface of your skin that affects your overall complexion. Determining your undertones help in determining the shades and colors that perfectly complement you.
If you've tried working with mastering the art of red lipstick before, you would have noticed how some adorn your face with life, while others seem to drain it. The reason to this is your undertones.
1. Cool Undertones

If you've got bluish purple veins, suit silvers and off whites then you belong to the clan. True, crisp reds are the right option for you.
2. Warm Undertones

However, if your veins have a greenish tinge, suit golds and whites you have warm undertones. For you, warmer tones of reds like rusts and orange reds will do wonders.
However, there is nothing wrong in following your gut feels. If you feel a shade looks good on you, you are good to go!
Get Your Base Straight!
Yes, you heard it right. The correct foundation will set just the right base to pop up the red color on your lip. Make sure you are using the base appropriate for your complexion and not too light or dark.
Flawless Canvas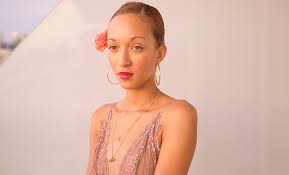 The flawless the canvas, the better the picture. So, keep an eye for any redness or spots on your skin. Although most of us don't have those picture-perfect skins but a green color corrector will do no harm and work wonders to make the red lipsticks pop out.
Prepping It Right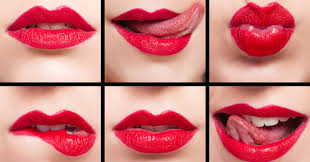 It is always necessary to prep your lips to achieve the perfect color. Chapped lips look really left out and ruin the impression of your face. Don't have lip scrubs? Not an issue. Some Vaseline and an old tooth brush can do the trick for you. Don't forget to moisturize after scrubbing!
For the color to stay longer prep your lips with primer. If you don't have one, concealers can be a wonderful alternative. Dabbing your lips with concealer and then applying the lipstick will allow it to stay longer and appear more pigmented. Layer It Up!
No matter whether you apply your lipsticks with brush or go directly with the stick, layering is must. By layering I don't mean putting too much of the product, in fact lesser, more pigmented product is always better. Layering your lips with the lipliners before the application of lipstick can add just the right amount of depth you need. For durability and pigmentation, dab the lips with a tissue to absorb the oils and then reapply the lipstick. This keeps the color radiant and smudge proof.
Add Some Variety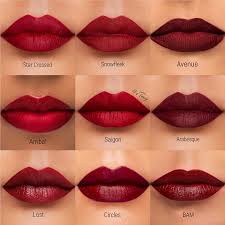 Variety is the spice of life and you can add a lot of spice using the same color. Your little stick of happiness can be mixed up a little to create a variety of shades. Let me show you how:
Vampy Red—You don't need a wine-colored lipstick to get a vampy look. A red lipstick with a purple lip liner is all you need! First, fill in your lips with the purple lip liner and then put on red lipstick to get the desired color.
Cherry Red—Brighten up your red lipstick by mixing it up with any bright pink lip color.
Gloss or Matte?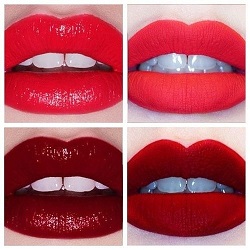 With a variety of textures like satin, metallic, gloss and mattes one can easily get mind-boggled. Don't limit your self to just one particular look. Get your lipstick and start playing! The choice of textures can vary depending upon the type of event or the look you want to create. Glossy looks are generally for youthful, dewy look where as mattes give you the perfect finish and durability for formal events. The more you play with your makeup the more confident you will be.

Struggling with red lipstick staining your teeth? We have got your back! A slight coat of Vaseline on the front, upper teeth will help you save the hassle.
Don't create distractions! When going for bold lips keep your eyes and cheeks natural. A nice, soft rosy hue will be enough to draw all attention towards your red pout!
Confidence is the Key
The key to wear any vibrant, out of the box color is confidence. If you are uncomfortable of yourself, it shows. So, when you're out with those ruby red lips, pair them with a smile and keep your head high. A confident woman is a beautiful woman! Blog-Ox.