The perfect lipstick lights up your entire look. The addition of beautiful shades to the lips holds the power to uplift your entire facial features. Lipstick is the most legit and essential part of your makeup kit and also considered as the most fashionable accessory. When we want to look good, lipstick instantly plays a major role.
This blog will not only enlighten you about the art of perfect lipstick application but will also let you in on all the lipstick hacks to master your desired look in no time.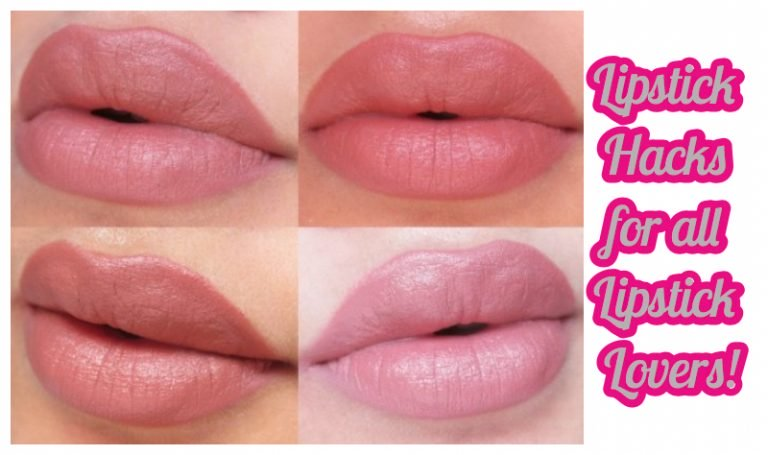 How to Make Perfect Lips?
Not everyone is aware about the application of perfect and proper lipstick. It is tricky to determine the perfect shade for oneself or the selection of application brush as applying lipstick is an art. To master this art, takes nothing more than practice. However, here we have listed a few smart lipstick hacks for the perfect application of lipsticks. These creative lipstick hacks will not only save your time but will also reduce the effort while giving you just the look you need.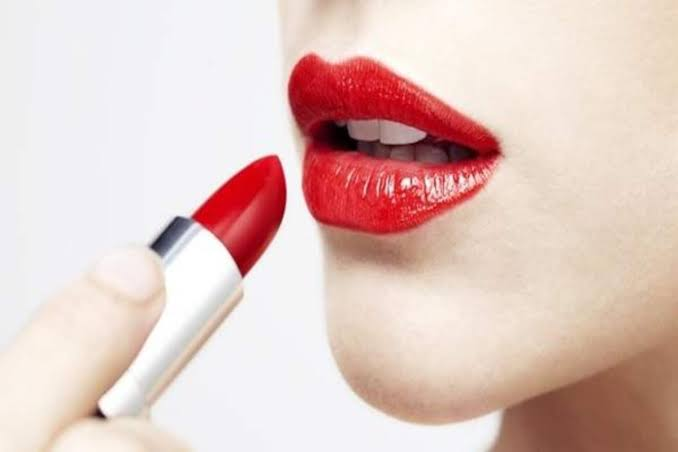 No matter if you are a newbie to lipstick or an old user, there are many situations and times when you face a lipstick emergency such as bleeding colors, crusty or small lips. In short, there are many small things which can totally ruin your lipstick game. But these few hacks help you in attaining a perfect lipstick look. You will definitely love these lipstick hacks!
1. ULTRA Smooth Lips for an ULTRA Fine Lipstick
First things first! No matter how good a shade you choose, no lipstick can give u the look that healthy moisturized lips alone can. So, before we move on to our lipstick hacks, we would first want you to exfoliate and moisturize your lips.
"Preparation is the key.' Dry and chapped lips will never let you achieve the glam you are looking for. So first of all, you need to prep up your lips. You can use toothbrush or a clean disposable mascara brush for exfoliation and after that you just have to apply lip balm on the lips. With the use of nourishing balm and exfoliation your lips will be supple and smooth-looking.
You can now apply lip primer which will help to increase the color intensity. It will also prevent the lip color from bleeding. Furthermore, apply a base or concealer which will provide even lip tone. Choose a concealer that goes with your lip color and dab it with a small fluffy or flat brush you can also use M.A.C. prep+ prime base.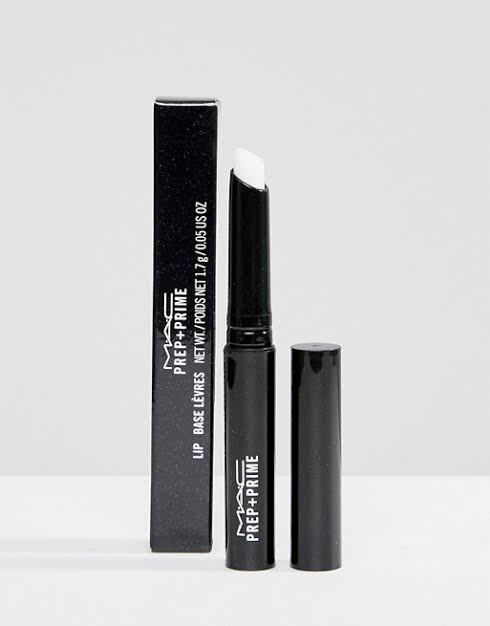 Foundation Brush Hack
Applying lipstick with foundation brush may give you a richer and defused look.
Concealer Brush Hack
For a perfect and precise application of lipstick you can use a concealer brush. For a neater finish always start the application of lipstick from the end corners of the lips.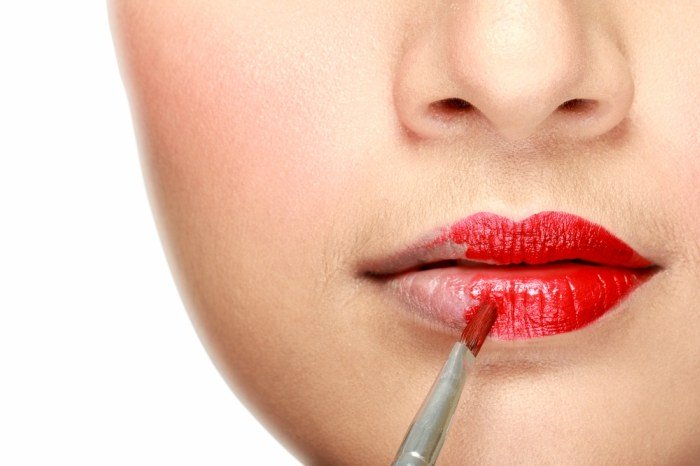 2. Translucent Powder
Never forget to apply translucent powder on the edges after applying lipstick. This will give your lipstick a neat look and your lipstick will not bleed outside your lips. If you apply translucent powder in the beginning it will provide you a neutral base. Furthermore, if you want that your lipstick stays longer, after lipstick application place a tissue paper on your lips and dab some translucent powder with a brush. Translucent powder gives your lips a matte look and tissue will absorb the excess lipstick.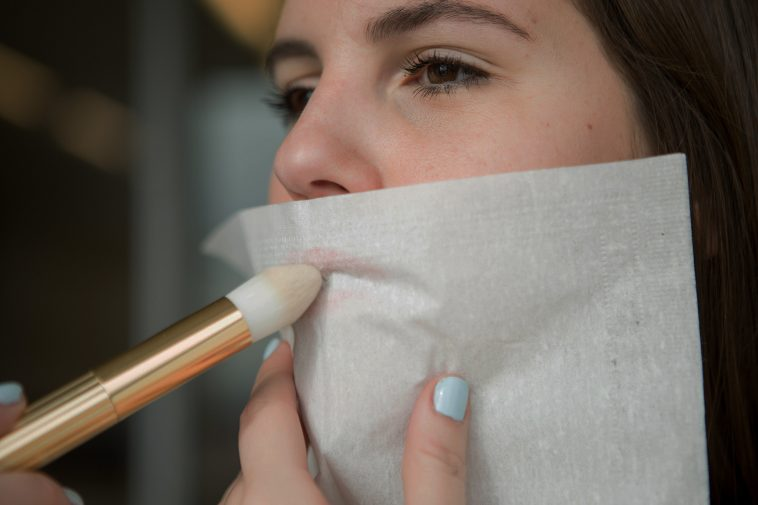 3. Avoid Lipstick Smudges
Tired of your lipstick leaving marks everywhere? Ever been drinking causally just to see lipstick stains on your glass rim? Are you annoyed because your favorite colors keep smudging all the time? Don't worry we've got you covered. This simple hack will not only save your lipstick from smudging but will also make it stay longer. All u need is an ice cube!! With the help of an ice cube you can prevent your lipstick from smudging and melting. You just need to rub an ice cube after applying lipstick. It makes your lipstick stay longer without melting or bleeding. Thank me later!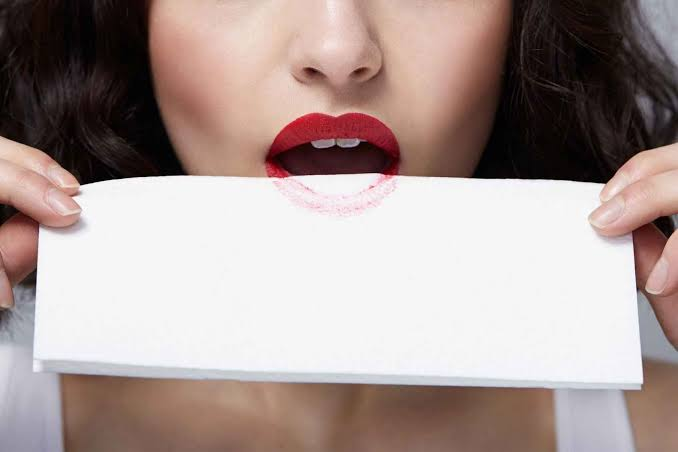 4. For Perfect Fuller Lips
Your lips may look fuller and bigger by using darker shade as an outline. Apply a one tone darker shade in the mid of the lips. It will provide your lips a fuller illusion, you can also dab a sheen color in the mid of your lips and then blend it. Highlighting your cupid bow is an amazing way to get a perfect pout and fuller lips. For larger lips apply a coat of lipstick on your lips and then take a lighter shade of lipstick from the same family and apply it in the centre.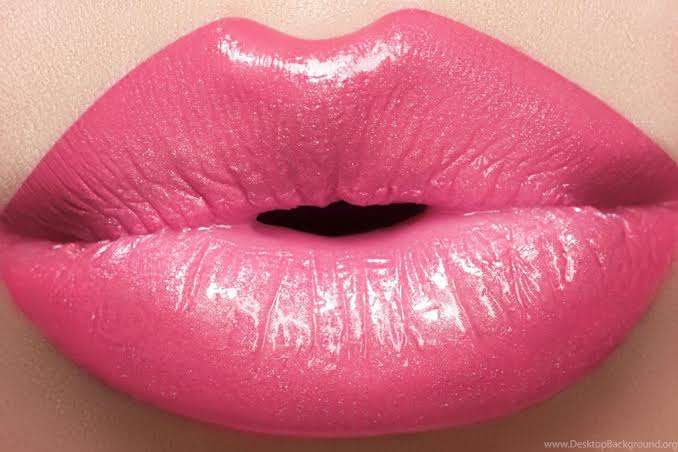 5. Best Shade Selection
To know about the ideal lipstick according to your skin tone press your lips together for 30 seconds then release them and observe their color in the mirror. Check If they are under cold tone or warm tone. Then decide the shade according to your skin tone. There are mainly 5 skin tones: light, medium tan and deep.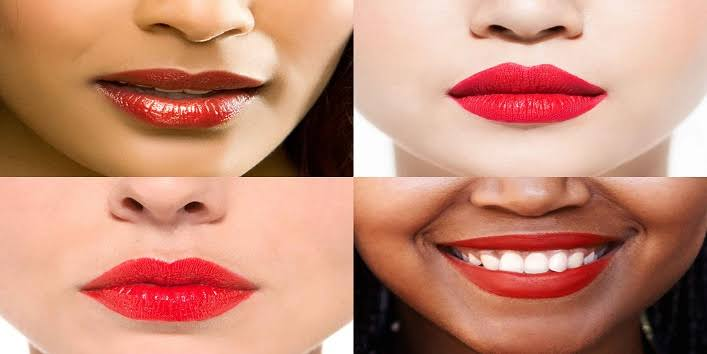 6. Fix-It
It is the worst nightmare if your favorite bullet lipstick breaks. No need to get worried as with this hack you can fix it on your own. Just remove the broken bit and melt it with a lighter or candle. It allows you to reattach the broken part back to its base as it is evident from the picture below. Then reheat the edges slightly again for a neat look.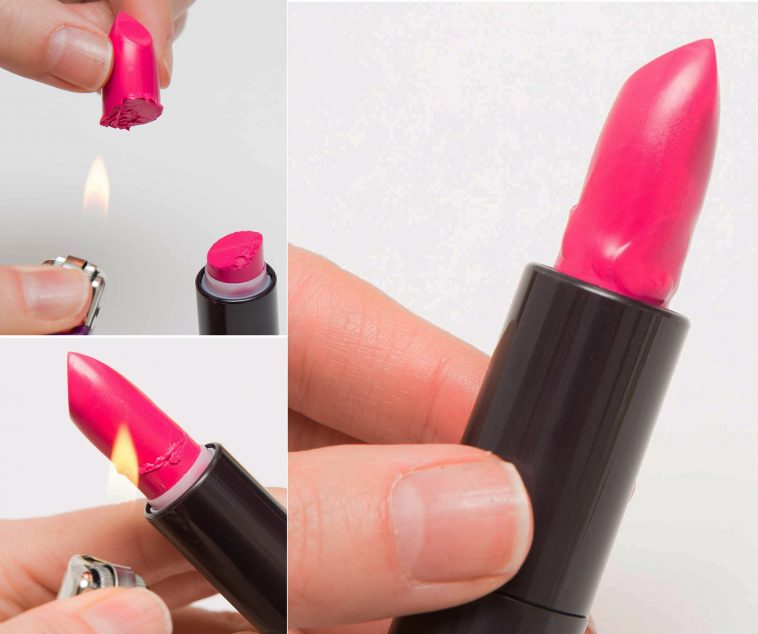 7. Lipstick Stains
Lipsticks stains can be removed by using a Hair Spray. Yes, lipstick stains can be removed by spraying some hair spray on the stain. Wait for a few minutes. After Few minutes dab the stain with a wash cloth. It will lift the color. You can use any hairspray for this purpose as this is the best remedy for lipstick stains.
Another remedy is to press a piece of strong tapeover and over on the stain. Alcohol is also useful in the removal of lipstick stains.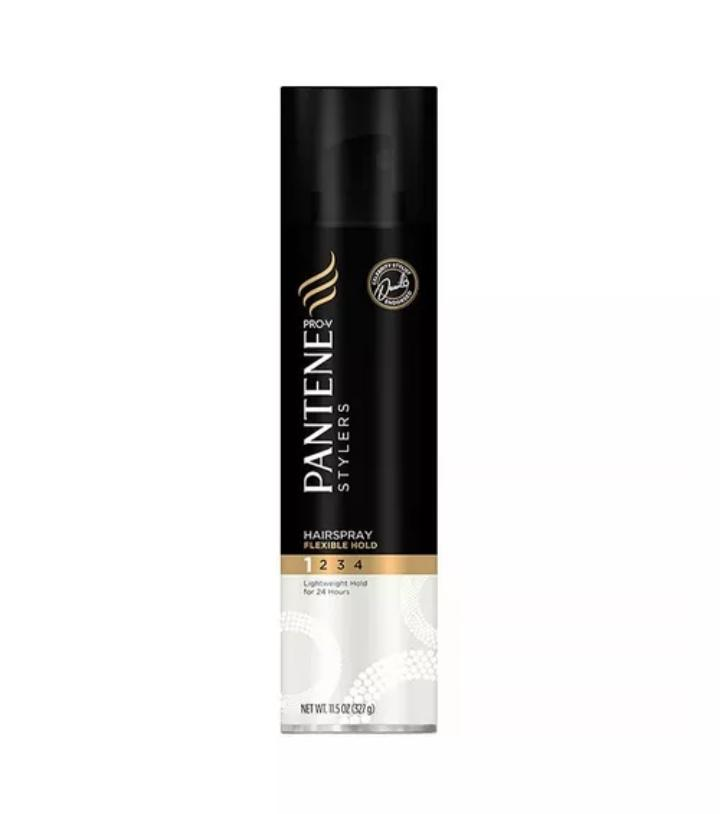 8. Broken Eye Shadow
If you love your eye shadow and you want just the same lip color, or if your favorite eye shadow is broken, you can also turn it into a beautiful lipstick. You can avail this opportunity by putting your broken eyeshadow in a lipstick container and mix and blend it properly with a lip balm. Your new lipstick is ready you can use it as a lip tint.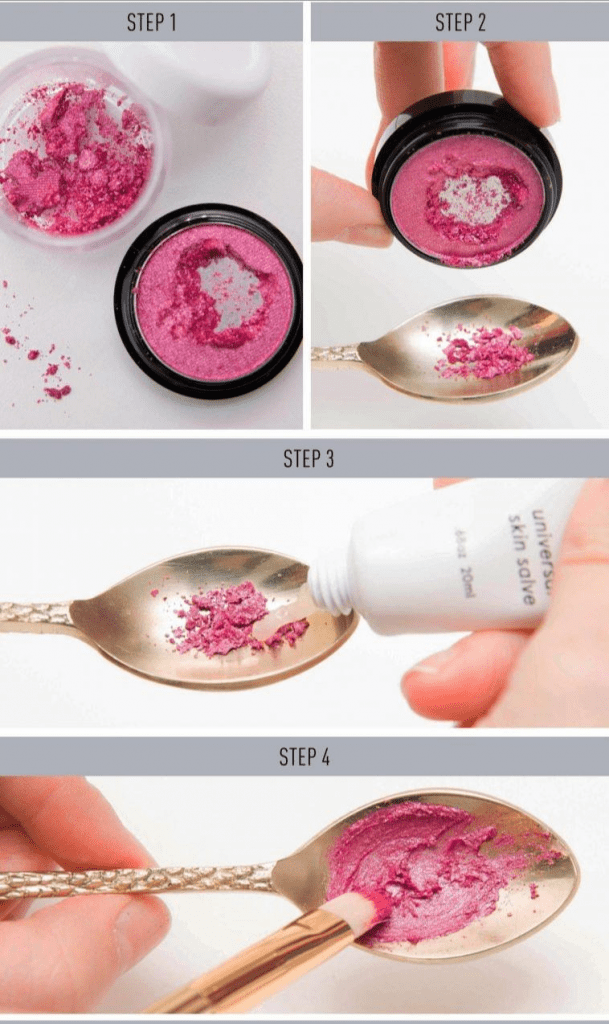 9. Clean Edges
If you want your lipstick to be more precise and on fleek then you must concentrate on the edges of your lips. the corners and lip lines should be neat and clean. You can use a good concealer for this purpose. Apply some concealer to the edges with a flat brush to clean them.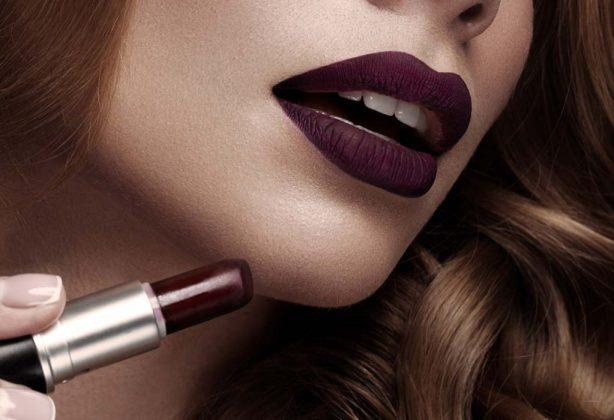 10. Lightening Lipstick Shade
In case you want to save your favorite lip color but it's too dark to wear you can do it by turning it into a lighter tone just take small bowl, heat petroleum jelly in it, you can microwave it for 5–10 seconds to start, stir in it a piece of your lipstick, and mix it until well blended. Once you feel satisfied with the color and texture, transfer it to a small container or tin for and use it.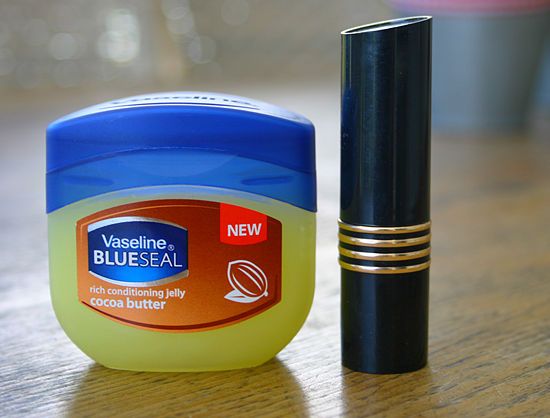 11. For Chapped lips
Furthermore, there is a simple hack for chapped lips if you don't have a lip balm, the ingredient you need is in your kitchen. Use a little olive or vegetable oil for a perfect and quick moisturizing fix of chapped lips. This hack is also useful as a lipstick remover.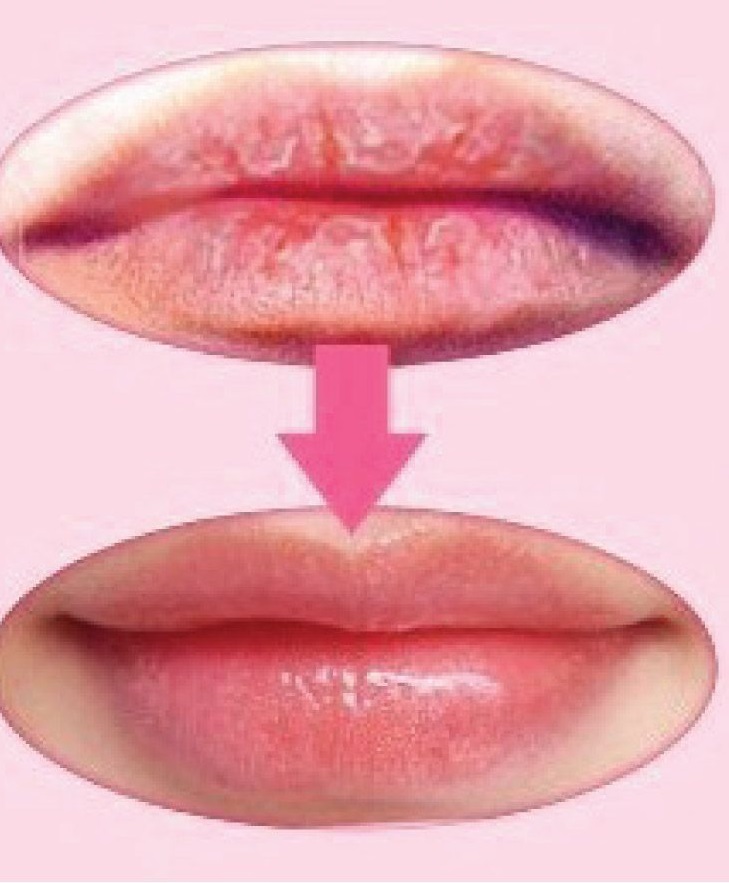 Conclusion
Hope these little tricks and tips help you to fix everyday issues related to the lipstick. These lipsticks hacks will also help to enhance your lipstick application skills. Knowledge about lipstick hacks will help you in the selection of proper shade, according to the skin tone and lip shape. You can also enjoy a long-lasting neat lipstick by following these hacks. As lipstick is an important part of the makeup regime. These hacks will help you to prep, apply and rock. Blog-Ox.