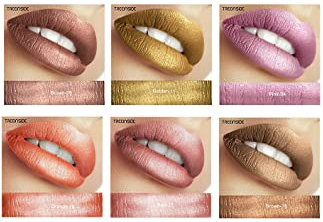 Some women may think of metallic lips as only an overly sparkly lip look that seem flashy instead of lovely, but the most modern variants of metallic lipsticks have got many options to choose from.
Reasons to Know About Best Metallic Lipsticks?
Metallic lipsticks are basically a cosmetic product having a silver-ish or sometimes golden pearlescent shine or finish. Just like any other lipstick, metallic lipsticks are also meant to enhance or totally transform the lip color. It can be nude or harsh in color. It has pigments and emollients in them, and sometimes tiny specks of metal for the metallic finish. More finely-milled the shimmer, the softer and nicer effect it gives.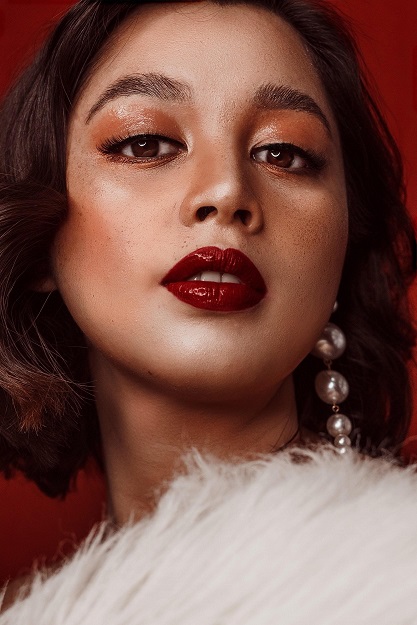 Metallic lipstick was a popular trend of late 1980's. Since women are searching for something different to break that matte chain. And now, metallic lipsticks have made a comeback a little while ago. They look absolutely stunning for a night out or evening parties, and you can even create a dramatic look with one of the bolder shades of metallic lipstick.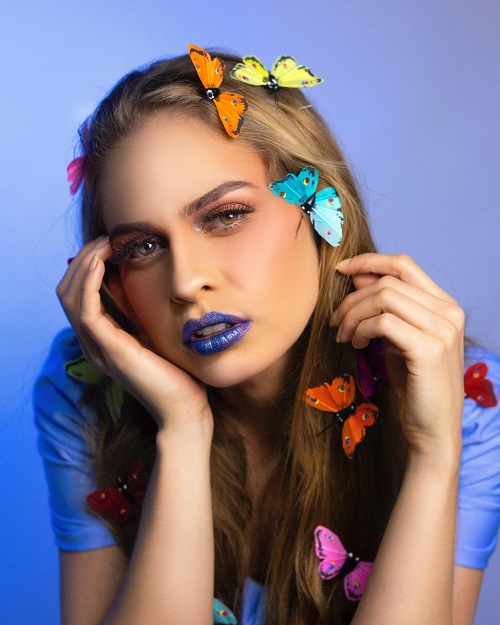 The darker shades of metallic lipsticks are mostly matched with smoky or vivid eye shadows and thick black eyeliner to give a heavy makeup look. However, the nude or softer shades can be used with no or little eye makeup for a pouty and pillowy stand out lip appearance.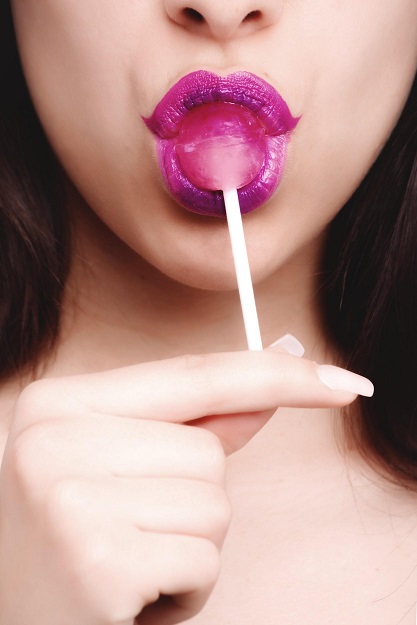 A precise metallic lipstick can give your pout an immediate dazzling look as it adds the right amount of pop with each swipe. So, choose your favorite one from the list of the best metallic lipsticks mentioned below and get on the metallic lips bandwagon.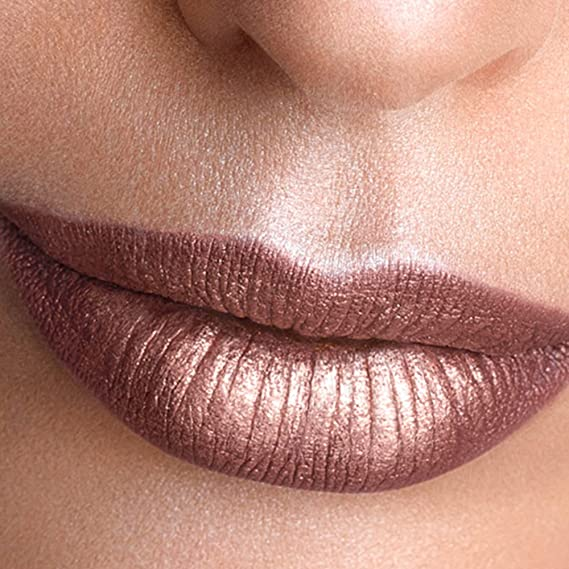 Revlon Ultra HD Metallic Matte Liquid Lip Color in Luster and Glam

With the application of a gloss but pigment of a lipstick, Revlon Ultra HD Metallic Matte Liquid Lip Color gives an intense color pay-off with just a single swipe. Moreover, it is super velvety and featherlight and also has this yummy creamy mango and whipped vanilla fragrance. Its application is smooth. Its range consist of 8 different metallic shades but the ones that we recommend you, are Luster and glam. Luster is a silver-gray shade while glam is a peachy pink.

Urban Decay Vice Lipstick Naked Heat Capsule Collection in Scorched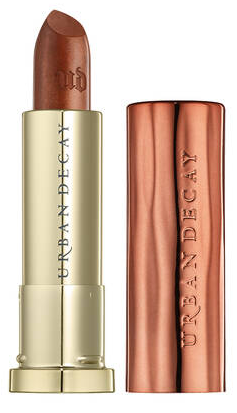 Next on our list of best metallic lipsticks is this utterly flattering lipstick by Urban Decay. Urban Decay Vice Lipstick Naked Heat Capsule Collection is awe-inspiring, you'll reach for them again and again. Its shade Scorched is a hot metallized copper color that will make your pout look astonishing. Its formula applies smoothly and its pigment load is insane.
It is due to the reason that Urban Decay's Vice Lipstick features their proprietary Pigment Infusion System. Its creamy formula is also enriched with nourishing ingredients like a yummy butter blend, aloe vera, jojoba, avocado, babassu oil, illipe butter, Vitamin C, and vitamin E to provide your lips all that long-lasting hydration and nourishment. All these nourishing ingredients make it one of the best metallic lipsticks choices.
M.A.C Retro Matte Liquid Lip Color Metallics in Love Weapon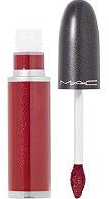 MAC retro matte liquid lip color coats your lips in an incredibly lavish metallic finish and creates a statement look that you have always dreamed of. It feels light on lips while it delivers an intensely pigmented color that lasts and lasts. Love weapon is a beautiful deep blue-red shade that is worth a try.
Cover Girl Exhibitionist Lipstick Metallic in Can't Stop 520 and Stop The Press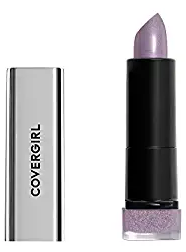 This metallic lipstick by Cover Girl helps keeping the lips supple and protected. It provides an even application and delivers a rich, long-lasting coverage. All the shades of this range are specially designed to complement a variety of skin tones. Stop The Press is an icy lavender with blue sparkles that shifts to a shimmery mauve hue depending on the lighting whereas Can't Stop is a flattery pink with silver shimmer. Both these shades are universally flattering on all skin tones.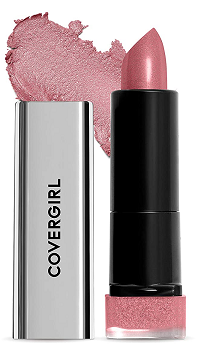 Maybelline New York Color Sensational Metallic Lipstick in White Gold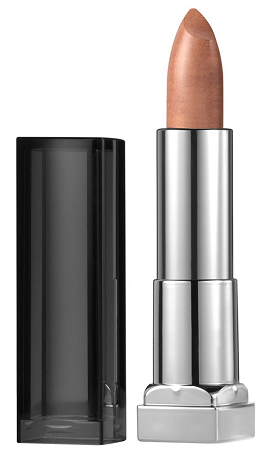 This Maybelline New York Color Sensational lipstick gives a brilliant metallic finish that is comfortable to wear and has a creamy matte texture. It is available in a collection of metallic earth tone inspired shades and White Gold is one of them. Its formula is infused with honey nectar for providing a comfortable feel.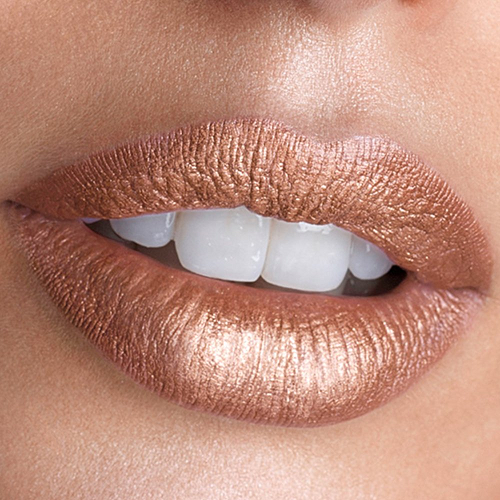 Smashbox Be Legendary Liquid Metal in Foiled Brat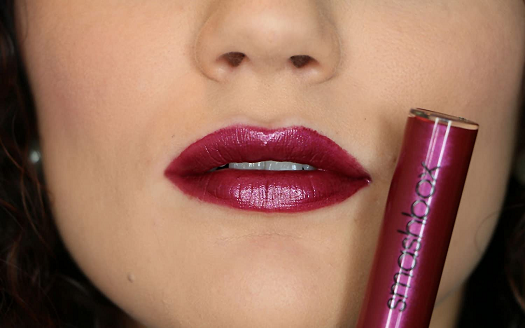 Be Legendary by Smashbox is a liquid lip formula that glides on to give coverage in a single swipe. Its color is saturated in metallic and vinyl-like finishes. It makes your lips appear plumper and fuller. Foiled Brat is a unique shade to add a pop of color to your lips.
NYX Professional Makeup Cosmic Metals Lip Cream in Crystalized Metal

NYX Professional Makeup Cosmic Metals Lip Cream covers your lips in a dazzling metallic finish that feels and looks like a shimmering lip gloss. They feel like a lip gloss but are super pigmented. It covers the lips in just a few swipes. As well as being metallic there is also a hint of superfine glitter which adds some extra shimmer. It is available in several unique multidimensional colors from hot pink to blue glisten but the one we recommend you to give a try is Crystalized metal.
L'Oréal Infallible Lip Paint Metallic Liquid Lipstick in Smoldering Eclipse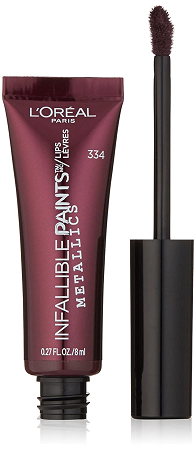 L'Oréal Infallible Lip Paint Metallic Lipstick gives an intense color in just a single swipe that lasts and lasts. L'Oréal's lip paints surprisingly suit all skin tones. It gives the overall effect of a soft shimmer, rather than a flat, harsh color. If you love purple lips then Smoldering Eclipse is an interesting color to try.
Melted Matte-tallic Liquified Metallic Lip Transformer in Magic Metal Transformer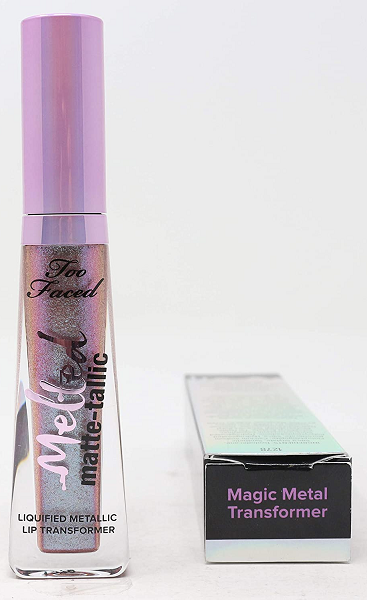 Amp up your lips with this unique, one-of-a-kind shade Magic Metal Transformer by Melted. The polychromatic pearls present in its formula creates a mystical holographic effect of the lip color you are already wearing as it can be applied on existing lip color. However, it can be worn alone for drama, dimension, and fun.
Wet n Wild Megalast Liquid Catsuit Metallic Lipstick in Life's No Pink-nic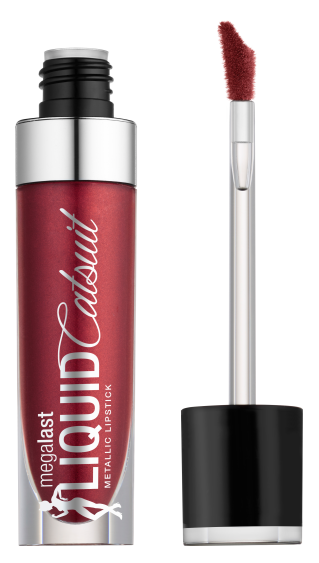 This Wet n Wild Catsuit Metallic Lipstick glides on smoothly to give a multi-dimensional metallic finish. Its formula stays for a very long time without any touch-ups making it one of the best metallic lipsticks. Its dynamic pigments appear to change with the light. Its shade Life's No Pink-nic is a fun shade to try.
Doll your lips up in one of the best metallic lipsticks mentioned above and wow the world with your looks. Blog-Ox.