"I believe all women are pretty without makeup – but with the right makeup, can be pretty powerful." (Bobbi Brown)

L'Oréal Paris is one of the most famous cosmetic companies that was founded in 1909 by Eugene in the city of scents "Paris". L'Oréal offers a large range of makeup products, hair colors, skincare products, and perfumes. A huge amount of people uses this brand's products especially their lip range. As we all know, makeup is an essential part of our lives and our lipstick is expressing all the Good vibes. So, here we are going to discuss some of the Best Loreal Paris Lipsticks of all times, that you'd love for sure.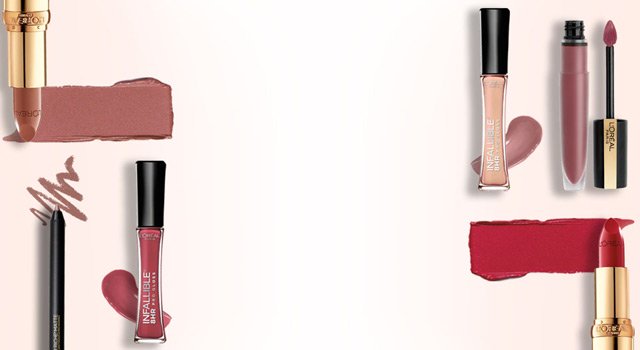 Matte Lip Stain
L'Oréal Paris introduces the matte lip stain. It's the first lip stain from Loreal Paris Lipsticks, that delivers the high-rich color impact of liquid lipstick, with the light-weight feel. The applicator brush has a unique shape that allows it to easily and smoothly apply on the lips. You can choose your favorite signature shade from a variety of red, pink, and nude colors. It's an ultra-light formula, and gives a matte-finish. You can apply this lip stain, starting from the center of your upper lip, then glide across the bottom lip. Its price is $12, and this range comes in 36 different colors.
Tip: To remove lip stain from lips, use any essential oil with cotton, or use any makeup remover wipe.
The best colors in this matte lip stain are:
436-Radiate is an orange shade that gives a fresh look to your face.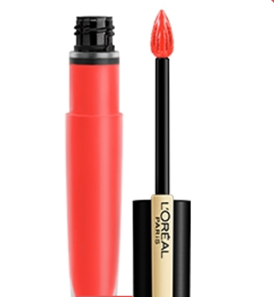 424-Represent is the pinkish red shade lip stain for looking so natural.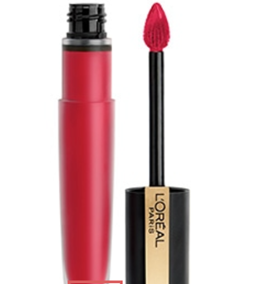 432-Dare Black is a blackish shade lip color, most of the brands just offer black lipsticks, but L'Oréal gives a black color in Lip stain range.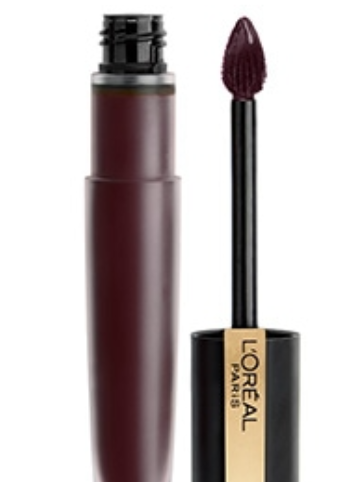 Color Riche Shine Lipstick
Each shade in color riche shine lipstick is formulated to be easily applied with the long-lasting time. No matter, if there is evening event or day function, you can glam up with wearing this Loreal Paris Lipsticks. It's an ultra-shiny lipstick that gives a shimmery look. This lipstick is available in 16 dazzling shades. Color Riche shine lipstick includes 50% more organic oils that helps your lips hydrated and gives you a long-lasting shine. In just one glide, you will get a rich color pay-off.
The Loreal Paris Lipsticks are available in 16 different shades with a price of 10$.
Splendid Black-berry is a dark purple shade that gives a glossy finish to your lips.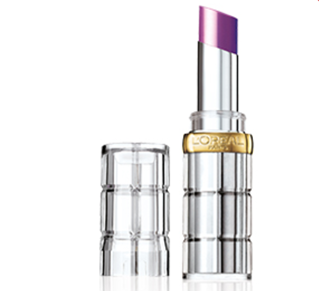 Burnished Blushed is the pink color for comfortable all-time wear.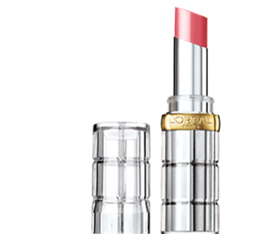 Glassy Garnet is the brownish shade that never gets sticky to lip line.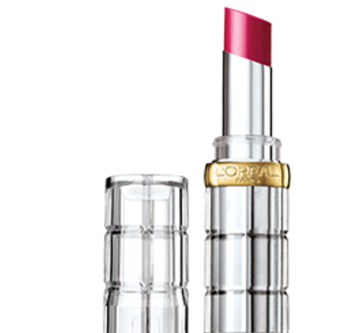 Colour Riche Satin Lip colour
Another lip color range on our list of the Best Loreal Paris Lipsticks, is the Colour Riche Satin Lipsticks. These Loreal Paris Lipsticks comes in 42 distinct shades. It has a creamy rich texture, that is formulated by rich pigments colors and shea butter. It comes in the range of $9.
In this Loreal Paris Lipsticks range, there are three best-selling shades:
Wisteria is a rose pink color to give the look of natural baby lips.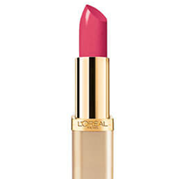 Toasted almond is a brown color that gives a spectrum of deep brown shade.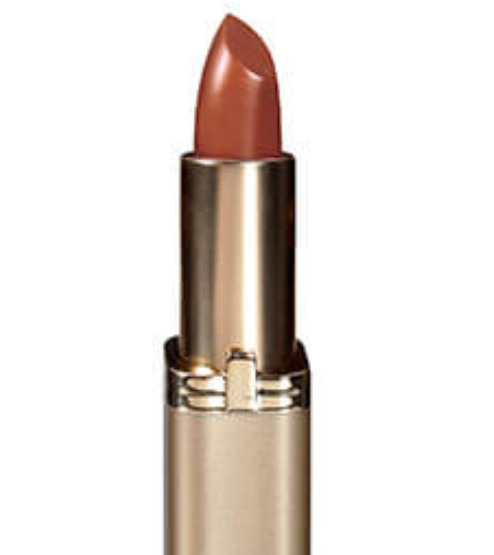 Silver stone–760 is the grey color, that is not much common, but L'Oréal introduces this color in a very exciting range.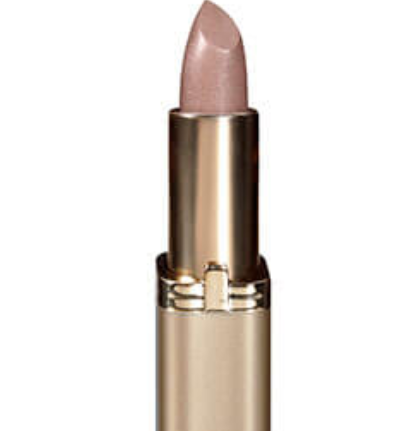 Gold Addiction Satin Lipstick
Turn the lip color On and flip-up with the Gold Shine color on your lips. L'Oréal introduces 8 different distinct colors in the Gold Addiction series. This lip color contains nourishing elements just like Omega 3, Jojoba oil and Vitamin C for conditioning and making the lips soft. By using this lipstick, your lips will become smooth, soft, and ultra-hydrated. L'Oréal gives a spectrum of stunning shades from nude to bold colors. Addiction Satin Lipstick offers shades that can make your look perfect on every occasion. For the best results, try to start applying this lipstick from your upper lip and then glide across the entire lip. This lipstick comes at the price of $10.
Gold-Gold is the golden color that depicts a brushed metal texture of hot copper spark.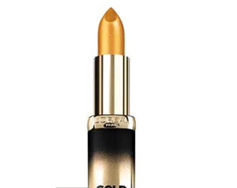 Plum gold is the purple golden color for infusing the gold pearls in the purple color.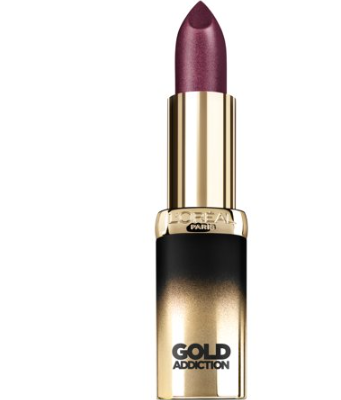 Rose gold is the pinkish gold color, that really makes a signature look.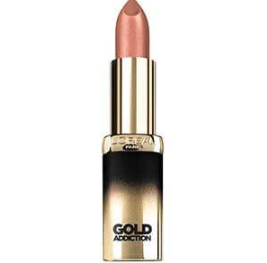 Pro Matte Les Chocolates Scented Liquid Lipsticks
Endorse your lips with these weightless chocolaty matte lipsticks. It's a liquid pro matte chocolate scented Loreal Paris Lipsticks. It gives 24/7 smooth coverage starting from nude to pigmented loaded colors. This lipstick is specially formulated for chocolate lovers. Basically, it's a liquid lipstick that doesn't gives you a feel of sticky and dry lips. Along with, it gives you an aroma of indulged chocolate, that gives you a craving to meet your new liquid lipstick. For best results, just apply a single coat on your lips for all-day comfort. This lipstick offers 6 different nude colors with a very unique name.
Dose of cocoa as the name shows its characteristics, this lipstick is full of cocoa dose to fulfill your Choco desire.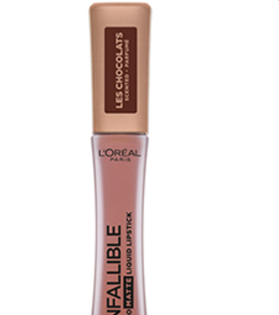 Box o chocolate is the dark brown Belgium chocolate color for a full chocolaty look.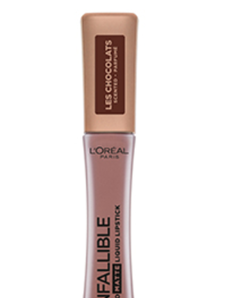 Matte L'Oréal Paris Lipsticks
Matte lipsticks are always in fashion and have a big competition among makeup lines. But there is some quality difference that makes some brands the leading brand or best seller makeup line. L'Oréal introduces 17 shades in matte lipstick with the affordable price of $9.
Matte mandate pink gives a rich hydrated pink matte look.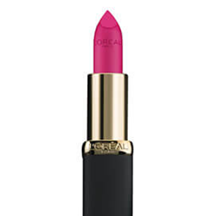 Matte at-bat orange is the matte orange color that gives ultra-rich, and comfortable feel.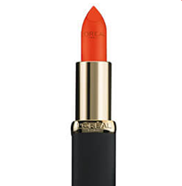 Matte jestic purple gives the purplish color.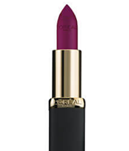 Reviews about L'Oréal Paris Lipsticks
As we all know, L'Oréal is a pretty much old makeup brand that has made itself stand out till now. There almost all lip products are considered as best-selling but according to my opinion, I personally like these two Loreal Paris Lipsticks, the most:
1. Color Riche Satin Lip Color-silver stone
Because it has a wide range of lip shades that give me a brain storming option, which color to opt and which to be not. As I am a pretty much daring girl so I chose Silver stone, because it gives a beautiful grey color that makes one stand out from the regular pinks, reds, and oranges.
2. Pro-Matte Les Chocolates Scented Liquid Lipstick
It might be funny for some, but as I am a chocolate lover, I love this Choco range of L'Oréal Paris because it gives a lovely soft texture to the lips, and also fulfill my craving of chocolate aroma.