Hello Beauty Fam! So, highlighters are our buzz these days and that's why we are here again. Drugstore products are a life saver if you don't have a lavish budget but want to look equally sassy.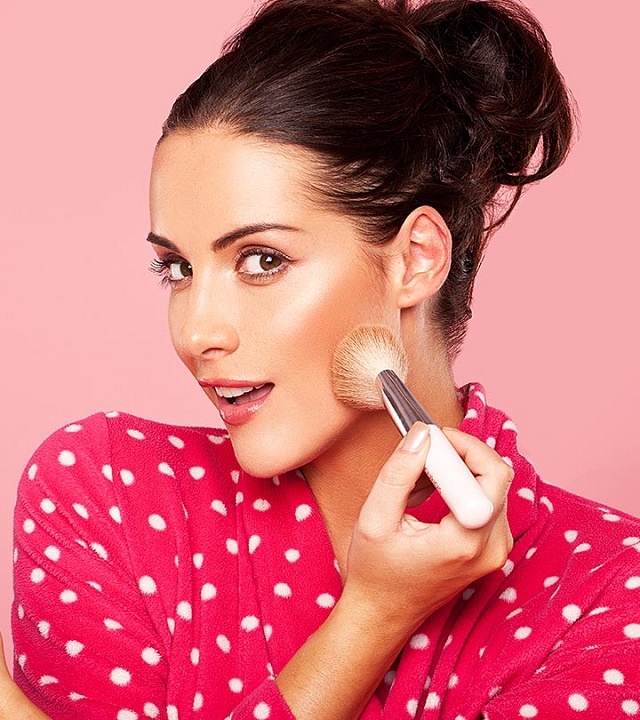 They are not only easy on pocket but looks ravishing on your skin. Although there are a few opinions that dot side much with the drugstore brands when it comes to highlighters, but trust us, when we say that our collection of the drugstore highlighters for pale skin are not going to disappoint you.
So, let's dive in!
DEWY STIX HIGHLIGHTER by CIATÉ LONDON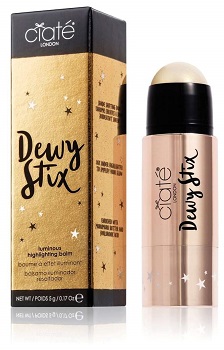 Have pale and dry skin? This highlighting balm by Ciate is the ultimate solution for you. The Dewy Stix Highlighter by Ciate works wonders for people with pale skin. It gives an all-natural subtle sheen to your face give it a dewy-wet glow.
Formulated with hyaluronic acid and murumuru butter, this buttery balm is the perfect choice for dry skinned, pale beauties. The product is long lasting and blends in smoothly to give a flawless finish.
The Dewy Stix Highlighter comes in 3 colors i.e., Glow (pearly sheen), Gleam (gold) and Lustre (rose gold).
MARY-LOU MANIZER by the Balm Cosmetics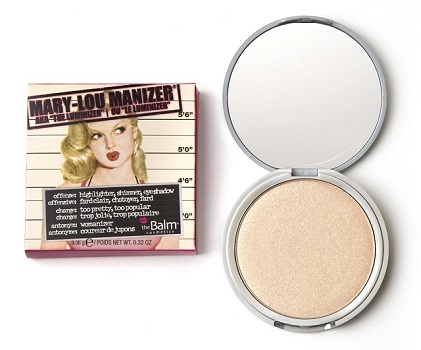 Next on our list of drugstore highlighters for pale skin is this stunner by Balm Cosmetics. The MARY-LOU MANIZER Highlighter is a bright honey hued highlighter which is perfect for pale skin tones. The glitter free highlighter has a subtle sheen with buildable coverage and is totally worth every penny.
The product comes in the form of pressed powder and is a gorgeous option for oily skins as it controls the oil and leaves your skin with a subtle glow, making you fall in love with it.
This highlighter comes in three beautiful pigmented shades that leaves your skin with a smooth youthful glow. It comes in handy for an every-day look, especially, if you are a no makeup- makeup look person this is the best choice for you.
POWDER PALETTE MINERAL GLOW PEARLS by PHYSICIANS FORMULA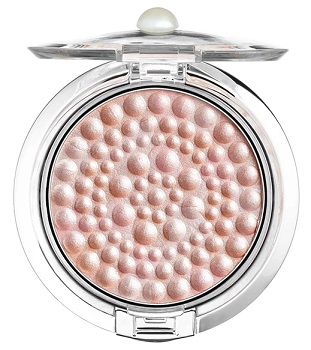 This unique highlighter palette comes with multi-colored pearls that gives a lavish, radiant glow to your skin. This Powder Palette Mineral Glow Pearl highlighter is a shimmer powder with adds just the right amount of glow, you desire.
Recommended by Dermatologist, it is a non-comedogenic formula which not only makes it one of the best drugstore highlighters for pale skin but also an ideal option for ladies with sensitive skin. The product is hypoallergenic and can safely be used as an eyeshadow.
It is available in 3 shades i.e., Beige Pearl, Light Bronze and Bronze. The highlighter comes with a chic applicator brush, packaged at the bottom of the palette for easy and hygienic application.
ALL YOU NEED IS LOVE ILLUMINATING KIT by LIFUS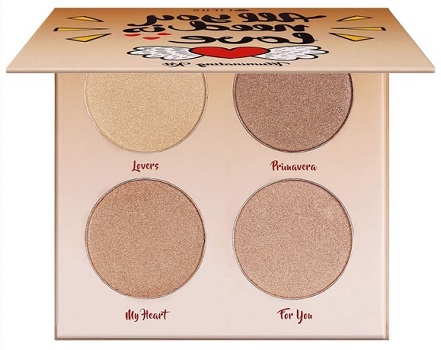 If you are up for a sparkly look, the illuminating kit by LIFUS is worth giving a try. The highlighter palette comes in 4 brilliant shades i.e., Primavera (amber with a hint of copper), Lover (light gold), For you (pearly) and My Heart (taupe with rose gold) that gives a natural and long- lasting glow.
As the name shows it treats your skin with all the love you deserve. The light diffusing pigments blends in smoothly to give a seamless finish. The bronzer highlighter palette turns out to be one of the good drugstore highlighters for pale skin, without over powering the fair complexion and making you look too cakey.
Pure NUDE Highlighter by essence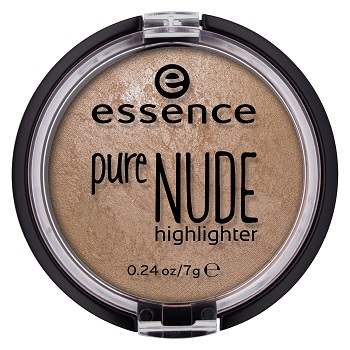 Coming with a pearly sheen, essence nude highlighter really pops on pale skin making it one of the finest drugstore highlighters for pale skin. The highlighter is durable and buttery soft, which gives your face a subtle glow. It is perfect for everyday use.
On top of that, this highlighter by essence has a reflective surface sheen which gives it a mild shimmer. Which makes it very effective for pale skin.
It does not exaggerate fine lines or pores which makes it suitable for mature skin, also.
TRUE MATCH LUMI GLOW NUDE by L'ORÉAL PARIS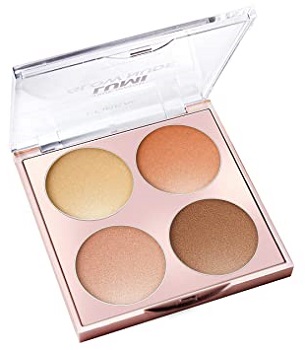 This highlighting palette by L'ORÉAL is a very handy choice when looking for drugstore highlighters for pale skin. The kit contains 4 pretty highlighter powders which can be worn separately for a beautiful glow and in combination to give dimension to your face.
The True Match LUMI GLOW palette comes in 2 different shades, Sun Kissed and Moon Kissed. For ladies with pale skin tones, the Moon Kissed palette will do the magic. The powders are silky smooth in texture and blends completely to give a lit from within.
BORN TO GLOW LIQUID ILLUMINATOR by NYX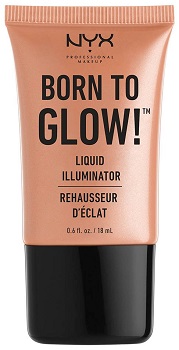 Absolutely Stunning! The BORN TO GLOW highlighter by NYX is true to its name and make you feel like you were born to glow.
The liquid illuminator is insanely pigmented and a few drops can be more than enough to create the heavenly glow you desire. The moisturizing formula makes it one of the best highlighters for pale and dry skin. The product is lightweight and feels breezy on skin. You can also mix a teeny tiny amount in your foundation to achieve an over-all radiant look.
The liquid illuminator comes in 4 gorgeous shades, i.e., Sunbeam (pearly peach), Gleam (golden), Pure Gold (copper gold) and Sun Goddess (bronze gold). Although all of these looks stunning on pale skins, but my personal favorite is the Sunbeam.
SUPER RADIANT BOOSTER by NARS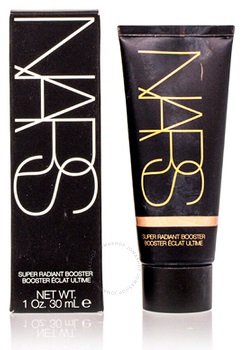 This mind-blowing illuminator by NARS will surely make you fall in love with it. The Vitamin E rich formula rejuvenates the skin, giving it a natural youthful glow. The light-reflecting liquid refreshes and enhances the complexion in a single glide and remains intact for hours.
The creamy formula blends in completely and is absolutely light weight. The product comes in a universal rose gold shade which makes it a radiant highlighter for pale skin.
High Beam Liquid Highlighter by benefit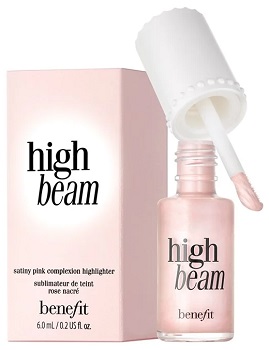 If you have pale skin with a cool undertone, this is the right product for you. The High Beam Liquid Highlighter has a pearly pink sheen which works really well for pale skins with cooler undertones.
The formula is lightweight and long lasting. The highlighter has a smooth buttery texture and blends completely into the skin to give a natural glow.
Diamond Light Highlighter by Too Faced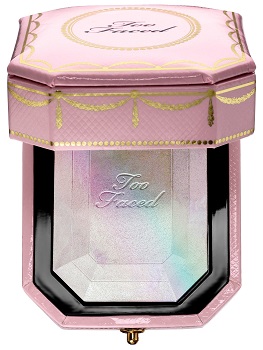 This highlighter by Too Faced is a versatile highlighter which is infused with real diamond powder.
The pearly finish, instantly brightens up your face. The formula is sufficiently pigmented, smooth, blends easily and is buildable.
It comes in 3 shades out of which the Fancy Pink Diamond and Diamond Fire works wonders for pale skin. The first one is a Peachish pink which is amazing for everyday use whereas the latter is an icy white with a cool shimmer.
Hello HALO BLUSHLIGHTER by wet n wild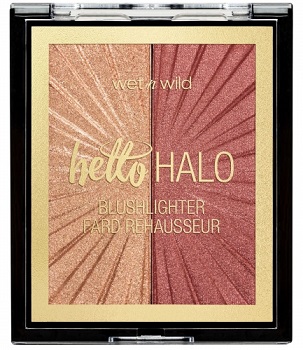 Wet n Wild never disappoints. This duo palette by wet n wild is a highlighter+ blush palette which highlights, sculpts and defines, all together. The hello HALO Blushlighter is made up of micro fine pearl pigments which helps to attain a uniform, luminous shine.
Each duo comprises of two shades of varying intensity that can be separately for a subtle glow and together to achieve dimension. The formula is light weight, buildable and ultra-smooth. The highlighter comes in 3 duo shades (Highlighter bling, I Met Someone and Flash Me) which flatters all skin types and skin tones.
Sparkle and Shine Bright Highlighter Palette by PUR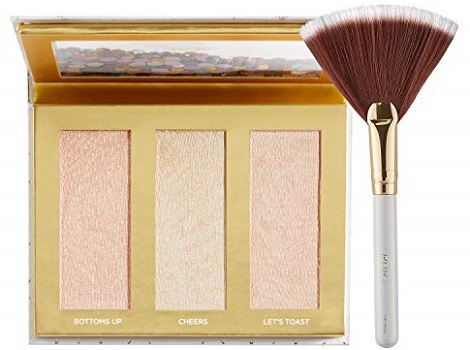 This travel highlighter palette by PUR is fun to use and comes in a fun packaging. If you are a newbie, you will find this palette very helpful. It combines 3 shades i.e., Bottom Up (neutral pinkish), Cheers (subtle champagne) and Let's Toast (nude Peachish).
All three colors look great on pale skin tones; however, my personal favorite is the shade Cheers. This is special edition palette that imparts your skin with a luminous glow and instantly brightens up your face.
Conclusion
We hope that some or all of these drugstore highlighters for pale skin can be your guide to the perfect highlighter for your skin. Blog-Ox.