In today's world people want to be aware of the ingredients used in the makeup product they are buying. Surely these questions are whirling through your mind rattling your head that will this product damage your skin? are there any chemicals or preservatives added to it? Or are we harming the nature by farding these makeup products on our face?
Makeup products that have the label of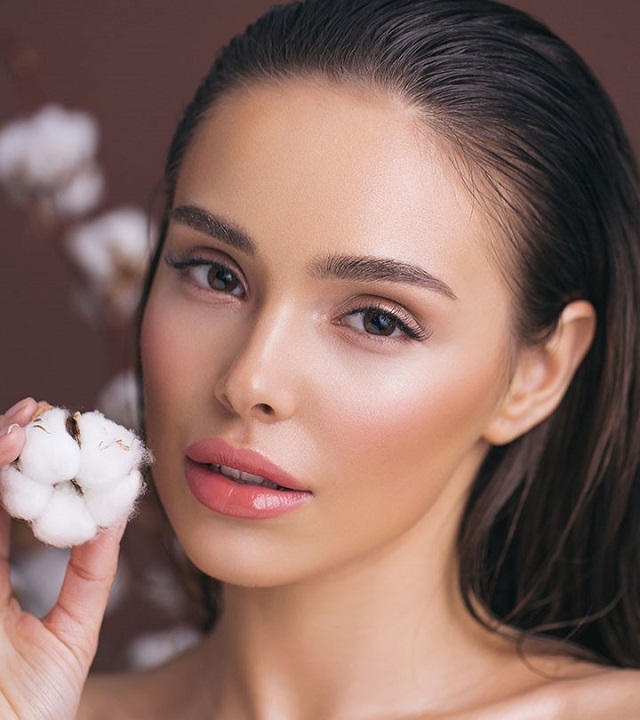 comes within natural cosmetic products and are in a lot of demand. People want such products that won't harm them as well as the critters living on this planet. The makeup industry has made an effort to cater or meet the public demand for reliable, safe beauty products.
Let's first comprehend each of these heading given above and scroll down to find about the most gorgeous, incredible brands that I am sure you will love to have these natural cosmetic products in your makeup stash.
Organic Makeup
It is one of the categories in natural cosmetic products where only naturally derived ingredients are used. Its free of irritating ingredients that will cause harm to our skin.
Contains
Essential oils
Vitamins and minerals
Extracts from plants
Botanical
These products are free of
Talc
Synthetic additives
Petro chemical
Parabens
And no genetically modified ingredients are added in it
Reliable Brands that have Launched such Products
There has been a lot of demand for organic products and so many brands have launched these organic cosmetic products. We have searched far and wide for the best makeup products and Skin Care collections that are truly reliable and are focused on the ultimate potency and the products purity.
They are totally reliable so check out the best organic product by the most reliable brands. Who knows it may be from one of your favorite makeup counters.
So, let's start;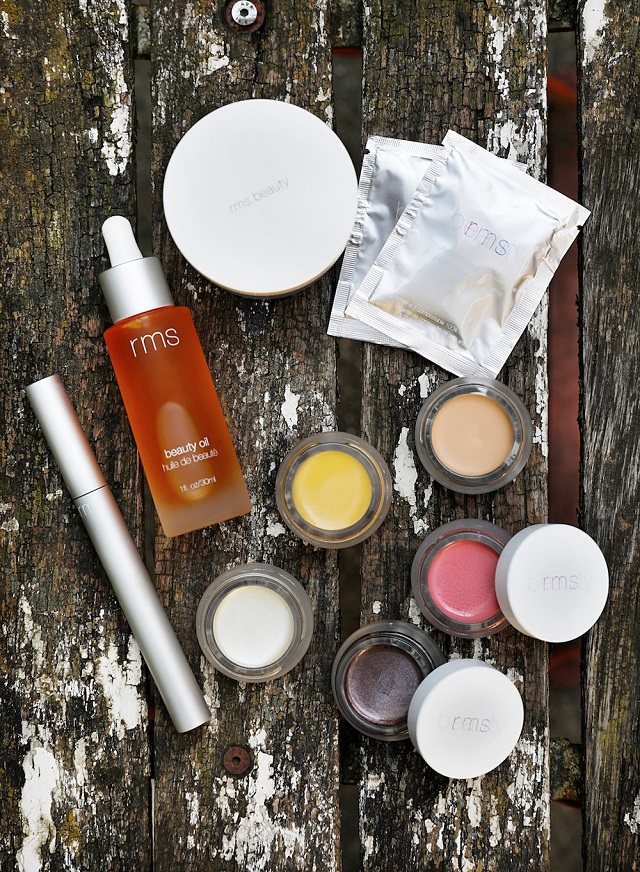 It is a very well-known brand which is truly reliable and an incredible brand that uses ingredients which aren't refined, bleached or deodorized. They use concentrated pigments from clean and healthy color sources. Starting from its minimal packing to the telltale dewy finish that its products impart, the brand has definitely made a name in the organic makeup beauty.
They select each ingredient carefully seeing that it won't damage the skin and that they have a stable shelf life and work in tandem with the skin. The brand offers natural cosmetic products . They are organic and are Non-GMO, Non-nano, hypoallergenic, noncomedogenic. They are also free of parabens, sulfates, silicone, talc, Petrolatum and polyethylene.
The Makeup industry is huge with a lot of reliable natural cosmetic products brands you can try out. Check out the other huge leading brands like.
---
Vegan Makeup
If you run an animal welfare or even care about them, feeding stray cats and dogs or even if you have noticed a change in you that now you no more like leather jackets or any thing extracted by animals causing harm to them so I guess you have a soft corner for animals in your heart. But have you ever wondered that animals could also be harmed in the process of making the makeup product that you are putting on your face . Well no need to worry we have a solution for it, called vegan makeup.
Vegan cosmetics are natural cosmetic products that are made without material extracted from animal origin or their traces. It means no animals are harmed during the process of creating a vegan cosmetic product. Conventional material such as beeswax, Collagen, elastin, lanolin or even honey etc. are replaced and instead materials are derived from plants or minerals.
Many famous pioneering brands first started to launch Vegan Makeup which later was followed by other brands and these vegan, natural cosmetic products have blown over in very little time. Now almost every makeup product has a label attached to it saying Vegan. People nowadays don't want to harm themselves as well as the fellow beings living on this planet and so vegan makeup is the best choice for them.
The best brands launching Vegan makeup products
We have rounded up and have found the best brand launching vegan makeup for women who are animal friendly as well as beauty lovers.
So let's see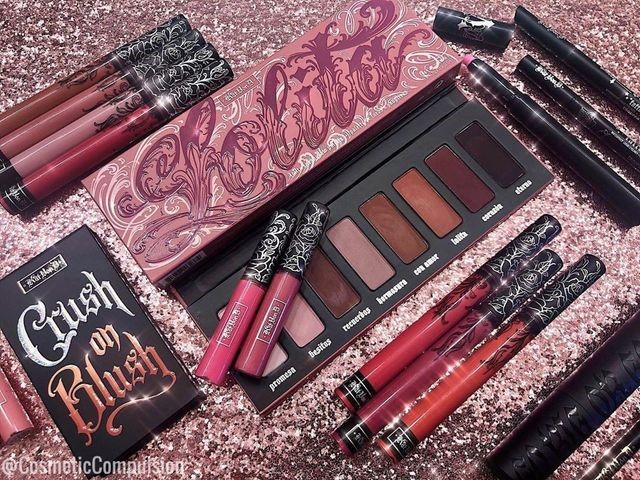 It is a well known brand and nowadays all of the product by this brand are converting into vegan products . Kat Von D has been inspiring the beauty industry by its artistry inspired makeup products. It is truly one of the best brands for natural cosmetic products.
Try out other leading brands which are an inspiration towards makeup industry like
---
Cruelty Free Makeup
Before the idea of Cruelty free makeup, many brand were testing there makeup products on the innocent animals that couldn't defend them selves. But the good news is that now a day the trend of cruelty free makeup has reached its peek. People are more sympathetic towards the animals who deserve there love and sympathy.
The idea of it is that the products that are cruelty free have not been tested on the animal neither there components nor the final product that's ready to sell out. But it only refers to testing process it does not means that vegans ingredients have been added to it example like beeswax or honey.
Have a look at the best brand according to the natural cosmetic products above. They could be one of the niche brands that you haven't discovered yet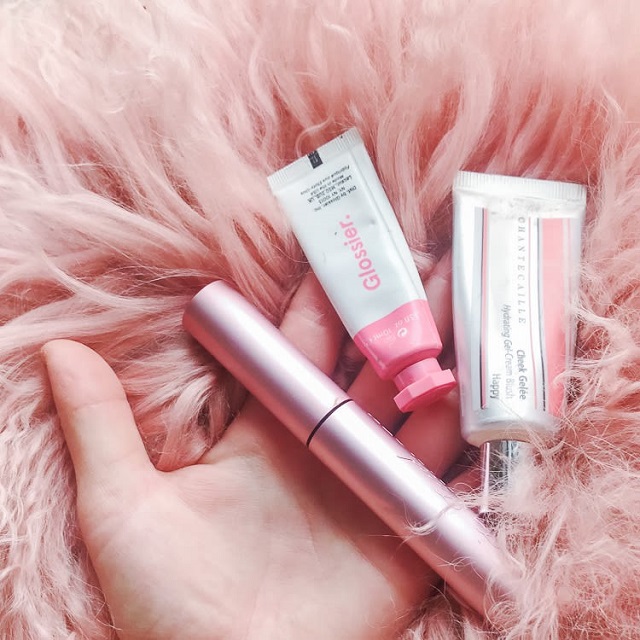 This is one of the cult brand that needs no introduction as I am sure you have used at least one of there products by now. Glossier was launched in 2017 in UK and has held a firm stand towards cruelty free makeup making it a reliable brand to use.
Other leading brands that I am sure you will love to have are
---
Clean Makeup
Nowadays every one wants natural makeup products that don't have any preservatives or chemical added to it causing harm to there skin. Clean beauty products have become a key sector in the beauty market . The word "Clean Beauty" seems as a fairly ubiquitous, nebulous concept nowadays. We want such product that are not harmful or toxic to us. Clean Makeup products are the makeup products that are safe to use, non toxic and have less quantity of chemicals added to it as there are no products that won't have even a bit of chemical added to it
Let's check out of the best brand for our skin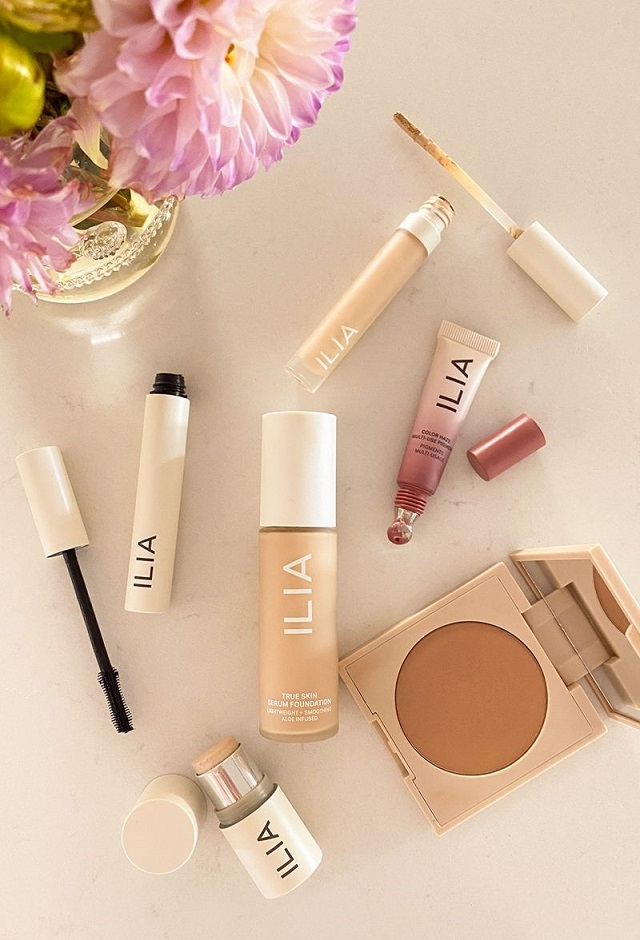 It is one of the pioneering brand that was among the first brand who started launching cosmetics product that were clean makeup . It is one of the promising brands that we can rely on and apply there products on skin . Now a day people on Instagram post there makeup tutorials and the makeup gurus mostly use products by Ilia. Other brand last but not the least leading brands are
CAUTION!
Have you noticed that now a days every beauty product have these labels like organic makeup, Clean makeup, Vegan makeup and cruelty free makeup natural makeup or green makeup etc. These buzzword can mean about just any thing! there is no rule or regulation about the usage of these term in US . The FDA has not regulated these term and so if a product has a label of clean makeup it does not mean that its totally pure of toxic materials there could be very less quantity of chemical present in it.
How to find a reliable natural cosmetic products' brand?
Try to search about the product you are going to buy and try buying product from the brands that you have used before and you know they are reliable. You can also rely on the brands given above as we have done the research work and the reviews about these brands above are very good. These brands are also well known so we can trust them totally. You should always have a look at the ingredients while you are planning to add a new makeup product in your makeup stash. Good luck!!