"Lipsticks are all-time favorite but if someone gets the natural or organic lipstick, then it will become a great blessing."
Being in nature enables the brain to sift through the daydreams of human feeling. It is those feelings and emotions that set the truth we experience while exploring the best organic lipstick brands.

Organic Lipsticks
We are in a world where almost 80% of the things are artificial, and people are continuously using these things because they don't have any awareness. But now, many researchers and doctors urge us to use organic things as much as we can. That's why, many people turned to used organic lipsticks that contain fruit, herbs, or plant extracts. They don't use any artificial colors or chemicals to give an array of color shades.
Companies are utilizing natural fresh fruits pulps and pigments from berries, herbs, tea, coffee, and fresh mint to make real shades. Probably, the best natural lipsticks are being manufactured with antioxidants, nutrients, and vitamins for nourishing the lip skin. In short, spending money on organic lipsticks is similar to investing in skin care products.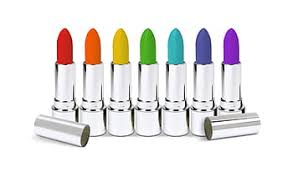 Organic lipsticks also contain some preservatives to make the lipstick's life longer, most common preservatives that are used in lipsticks include beeswax, vitamins, citric acid, some natural oils like coconut or castor oil, and some other things that have antibacterial properties. These ingredients help to utilize the product for a long duration. As well as, they also play an anti-aging, antioxidant, and antibacterial role to help your skin to live in a natural way.
Best Organic Lipstick Brands To Try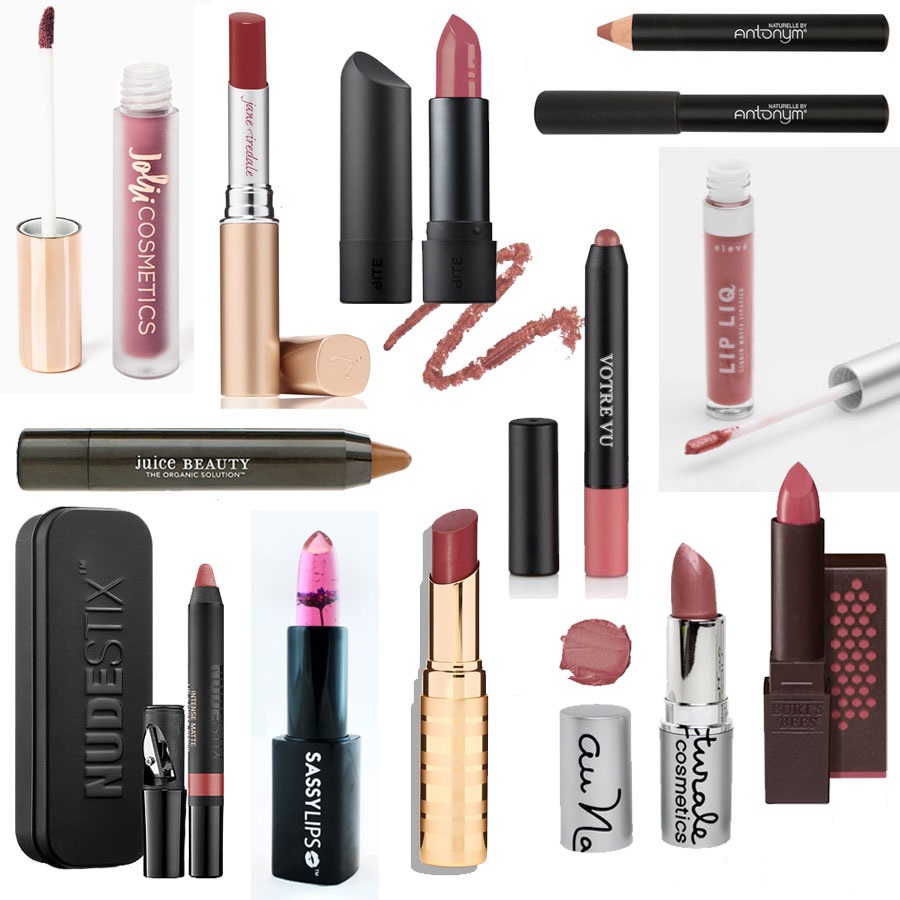 To assist you with finding the best natural lipstick, we have sort out the list of organic lipsticks. Every lipstick mentioned on this page is made by using organic and natural elements, it doesn't contain artificial colors, chemicals, mineral oils, or some other scents. You can find here some of the best organic lipsticks brands.
100 Percent Pure-Fruit Pigmented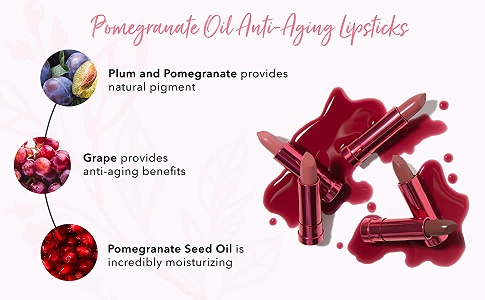 100% Pure is the UK based makeup brand that offers natural and organic makeup. It offers a variety of lipstick, eye-liners, mascara, and much more. Here we are talking about lipsticks that are offered by the brand 100 Percent Pure. Without a doubt, this brand sells some of the best organic lipsticks.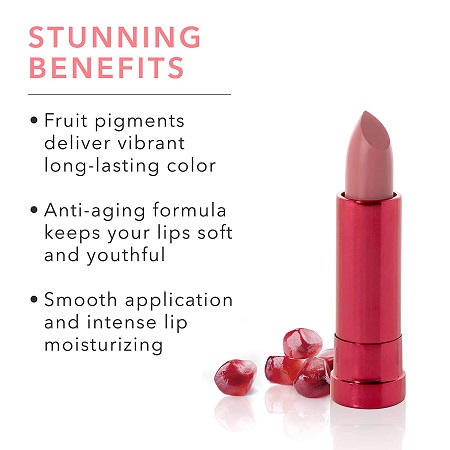 "Pomegranate Oil Anti Aging Lipstick". This lipstick range further offers 16 different shades of lipsticks including.
Prim Rose a lovely pink shade, a wonderful pink color that gives a full bright coverage.
Peony the true purple color, its creamy, smooth texture gives a semi lustrous finish.
Zinnia beautiful rosy brown shade formulated with the right amount of color.
Hibiscus radiant orange color, gives a natural shade without looking artificial.
Dahlia champagne red color, not too bright not too dull. It's a perfect red for all time wear.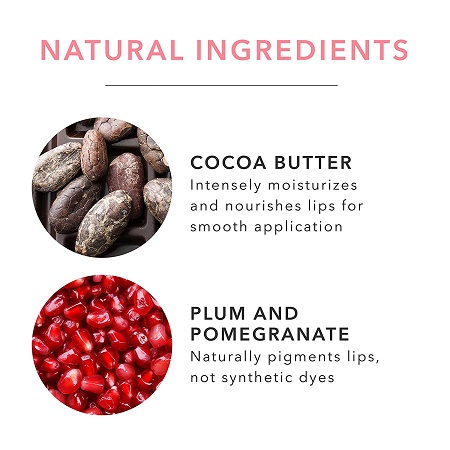 It has pomegranate oil, fruit pigments and shea butter that helps to keep lips soft and nourished. These natural ingredients act as anti-aging product. This lipstick is suitable for all skin types, giving full coverage, and providing the satin finish look.
Lipsticks are nutrient stuffed with natural product colors like plum, strawberries, and watermelon for a large range of pigmented shades. Cocoa and butter give lips a hydrated, glossy finish and lively shade that keeps going throughout the day.
Apply this lipstick on clean lips, with the help of a brush or directly apply it. For a matte look, blot the lips with the tissue. Its price is $30.
Vapour Beauty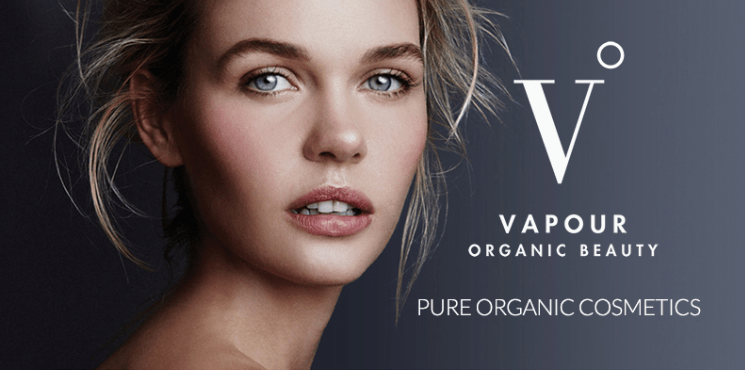 Next on our list of best organic lipstick brands is the Vapour Beauty. Vapour Organic Beauty was founded in 2009 by Krysia and Kristine. They are committed to giving girls natural, non-toxic products that help skin and health. Their Lip Nectar lipstick range offers 6 different colors including
Coquette carmine red color, it's nice, warm color that looks great with all skin tones.
Hint hot pinky-peach is not too glossy or too matte.
Desire baby pink is a wonderfully creamy, smooth color and it's non-toxic.
This organic lipstick treats your lips with the classic shades and moisture-rich color. It's a good complement to look natural and flawless. These lipsticks are formulated without any artificial colors, petroleum, and preservatives. It nourishes the lips with jojoba oil, avocado oil, lemon balm, shea butter, corn starch, fruit wax, and organic fruit plums.
Apply this lipstick on the bare lipstick and to get a beautiful pout to apply a layer of lip gloss to the center of lips.
Ecco Bella Cosmetics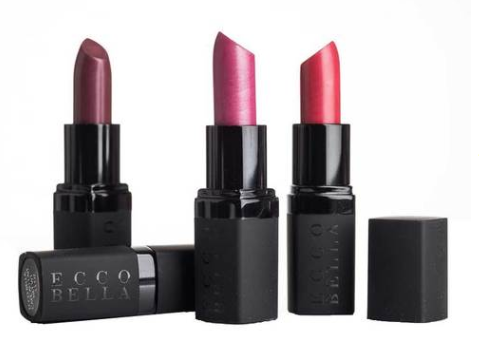 Ecco Bella was founded in 1992 by Sally Malanga. They are among the best organic lipstick brands, all around the globe. Their "Flower Color Lipstick" has 15 different shades. It is formulated to recognized as the safest and prettiest lipstick. The lipsticks are created with vegetable waxes, minerals, oils, and fruit pigments that give a feel like lip balm without chapping. It is naturally preserved, without using any type of gluten, or artificial fragrance. The ingredients used in these lipsticks are castor oil, coconut oil, organic oils, flower wax.
Pink Rose is the pink color that is made by using carmine to give a pink color in lipstick.
Merlot-the purple color, that is formulated by using black berries pigment.
Claret Rose is the red color, it is made by using roses extract, and dull of Vitamin C & E.
Juice Beauty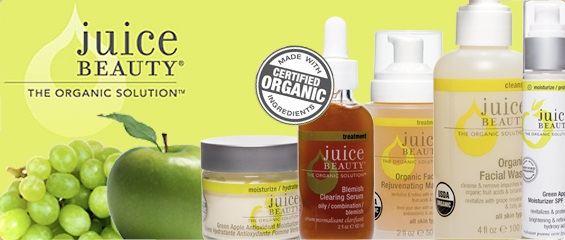 This makeup line was founded in 2000 by Karen Behnke. She started this brand in California with the passion of giving ladies a healthy lifestyle through her makeup products. The lips colors that she produced in her industry are fully organic and made with the help of plants pigment instead of artificial colors. Juice Beauty offers a good variety of lipstick that gives a full coverage. Lipsticks also have anti-aging serums that let the lips look younger and fresh.
Phyto-pigments Satin Lip Cream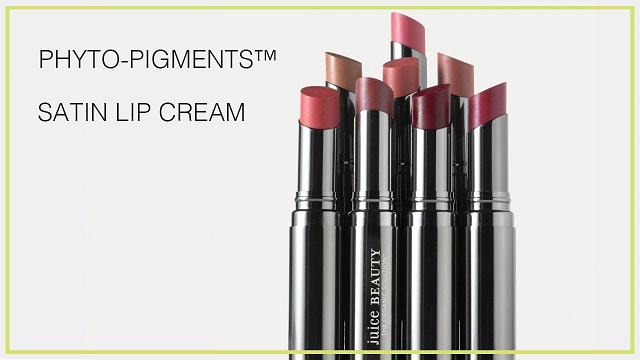 Its price is $24 and they offer the installment service if someone can't afford this. It's a fully organic solution to reinvigorate lips and leave them feeling ultra-soft and intensely hydrated. They have beautiful colors with contrasting names.
Sonoma-Pink Rose is a vibrant color that gives smooth, rich finish that does not stick into fine lines.
Santa Ynez-Soft Pale Pink lipstick reduces the aging fine lines and make your lips softer and shinier.
Blush – Soft Nude Pink lip cream contains glycerine, and shea butter that makes your lips hydrated.
Conclusion
Without any doubt, organic lipsticks are closer to nature. All the ingredients used in these lipsticks are healthy and are full of nutrition. They don't have any side effects on the skin. There is a wide range of options available in the market to get your favorite color. So, it is recommendable to buy organic lipstick rather than any simple lipstick. But always try to look for renowned and the best organic lipstick brands to ensure quality product. Blog-Ox.