Last time, we discussed numerous benefits of vegan lip balms, some of them being free from harsh chemicals, animal derived goods and being good for sensitive skin as they are milder and safer than other conventional products. But they were unisex, i.e. colorless. So, now we have come up with some of the best vegan tinted lip balm options so that ladies of all ages can add a pop of color to their lips with their favorite best vegan tinted lip balm.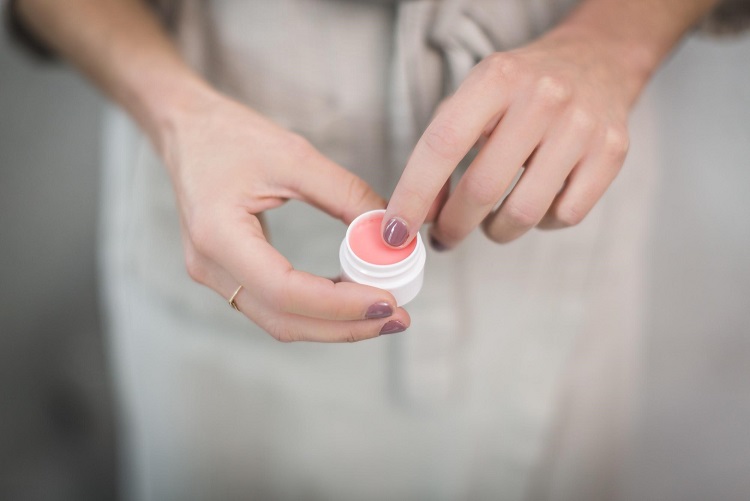 The best vegan tinted lip balms included in the list below are promised to give soft and hydrated lips along with that color pop you were looking for. So, let us get started with a roundup of some of the best vegan tinted lip balms that are made especially for her.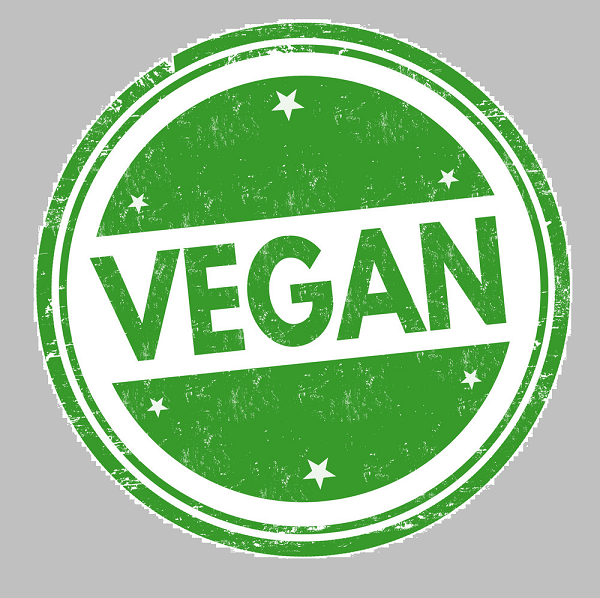 Color Quench Lip Tint by Pacificia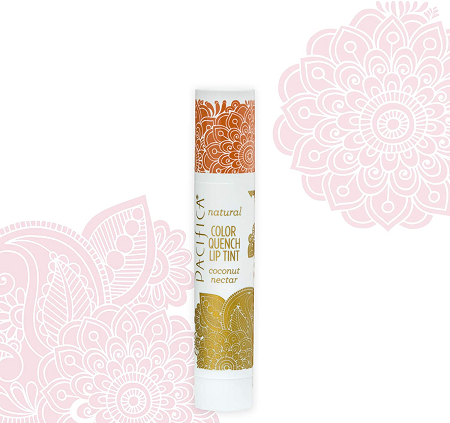 lets start our list of best vegan tinted lip balms with Color Quench Lip tint by Pacificia. Pacificia products are made with the best ingredients that are sourced globally. Color Quench lip tints by Pacifia is a power pack of lip moisture, nutritious naturals, and amazing sheer lip color. All these benefits are combined to make one beautiful lip balm. Its healthy ingredients include avocado, coconut oils, Cocoa butter, Vitamin E, and Mineral color.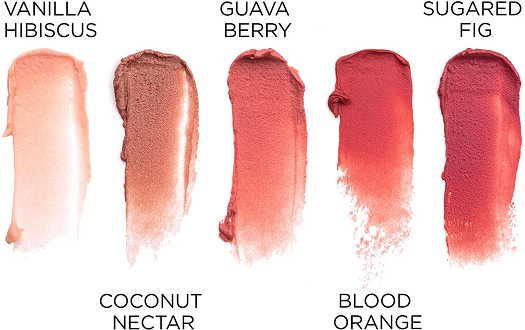 Dr. PAWPAW Multi-Purpose Balm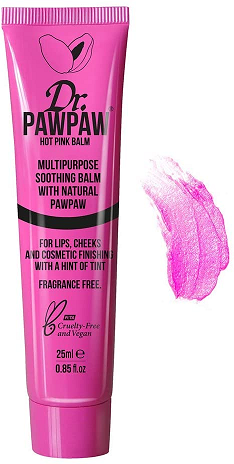 Wonder why they claim it as multipurpose? It is because Dr. PAWPAW Multi-Purpose Balm can be used on Lips, Skin, Cuticles, and Nails. It is formulated with a variety of natural ingredients like pawpaw fruit, aloe vera leaf juice, papaya fruit juice, and olive fruit oil. These ingredients give it its signature healing properties and provide the natural antioxidants, minerals, and vitamins A, B, C, and E. These products will serve the purpose of protecting, soothing, and moisturizing your lips naturally, thus, making them one of the best vegan tinted lip balms.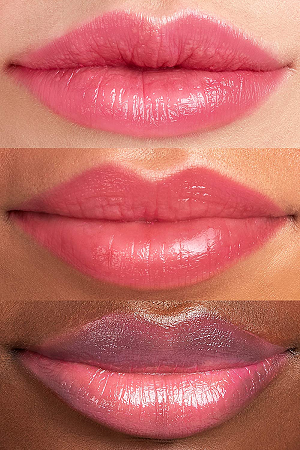 They have been PETA approved Cruelty-Free and are also Vegan-friendly. These fragrance-free balms are outstanding at treating chapped lips, repairing dry cuticles, or even highlighting cheekbones.
You can choose from Peach Pink, Ultimate Red, Rich Mocha, Hot Pink, and Outrageous Orange
FENTY Beauty PRO KISS'R Luscious Lip Balm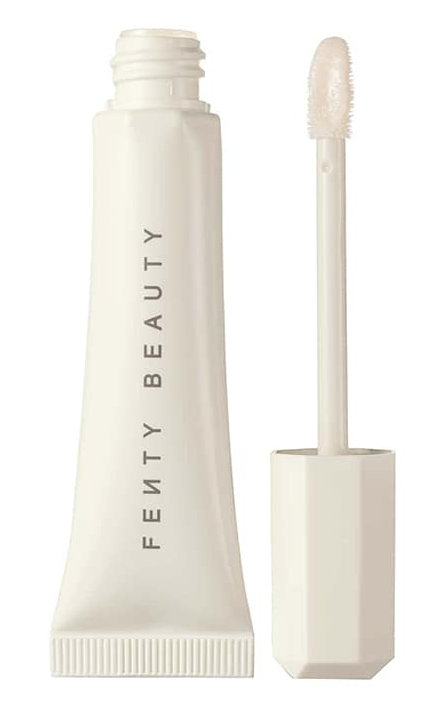 FENTY Beauty PRO KISS'R Luscious Lip Balm is a Cruelty-Free, Paraben-Free, and Vegan friendly product. This lip balm has a creamy moisture-lock formula. It is supplied with a precision doe-foot applicator. It is manufactured with rich shea and mango seed butter. This lip balm soothes and nourishes while making the lips appear fuller. Moreover, the non-sticky formula also offers a sweet light fragrance. It comes in shades that are designed to suit all skin tones. The shades available are Cocoa Drizzle, Pinch Me, and Latte Lips.
HibisKiss Lip Colours by Crazy Rumors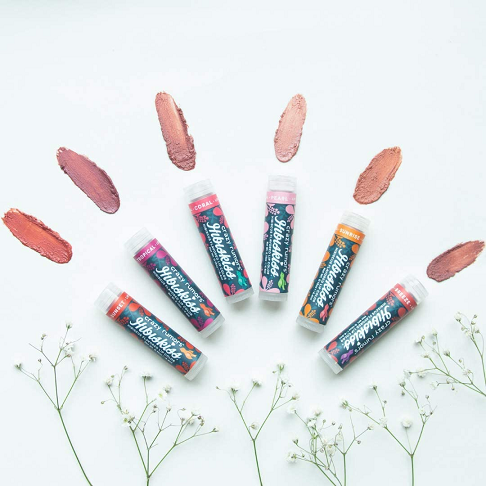 You can't go wrong with HibisKiss Lip Colours by Crazy Rumors. They are moisturizing, smooth, and creamy with a touch of color and shimmer. Did we forget to mention that they are also fragrant and taste amazing (thanks to natural stevia). Key ingredients are fine jojoba oil and shea butter. They are available in gorgeous shades. It gives the lips a hint of color in a swipe, but you can build it up by applying several layers. If you don't like scented lip balms, then this is not the option.
Quench lip rescue by Tarte Cosmetics

Quench lip rescue by Tarte Cosmetics is a Creamy balm that rescues your dry lips in just a single swipe. Along with its intense hydration, it also gives a soft, subtle color to the lips. Its creamy formula melts on lips and helps smoothen the lines of lips and reduce lip flakiness.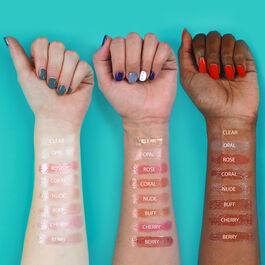 Its antioxidant rich formula guards the lips. Their trademark SKINVIGORATING constituents include Marine plants (hydrates and conditions), Spilanthes acmella flower (helps to minimize the presence of fine lines of the lip), Portulaca pilosa (makes lip supple), Coconut (for intense moisture), and Vitamin E (helps to smooth the skin)
RIDE OR DIE LIP BALM by e.l.f Cosmetics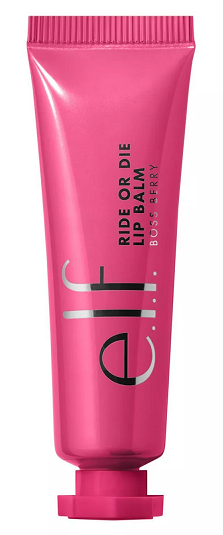 RIDE OR DIE LIP BALM by e.l.f Cosmetics is a powerpack of hydration with a subtle pop of color. This lip balm is infused with plenty of hydrating goodness like rose oil and jojoba oil. It is intensely moisturizing to help treat and repair dry lips
The shades available are Pumpkin Spice Latte, Grapefruit Goals, Cheeky Cherry, Tough Cookie, Just Peachy, and Boss Berry.
KUSH LIP BALM by Milk makeup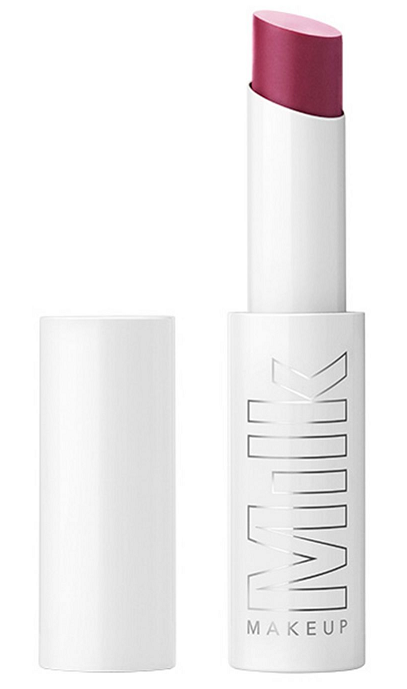 KUSH LIP BALM by Milk makeup in intense lip balm treatment that gives you the ultimate hydrated lips. The Shea, cocoa, and mango butter included in the formula instantly absorb to soften lips and improve their texture. The jojoba and olive oils in the formula are rich in antioxidants which provide protection to the lips and also give anti-inflammatory benefits, as well as a natural tint. The subtle, natural taste is due to Sage extract and peppermint oil.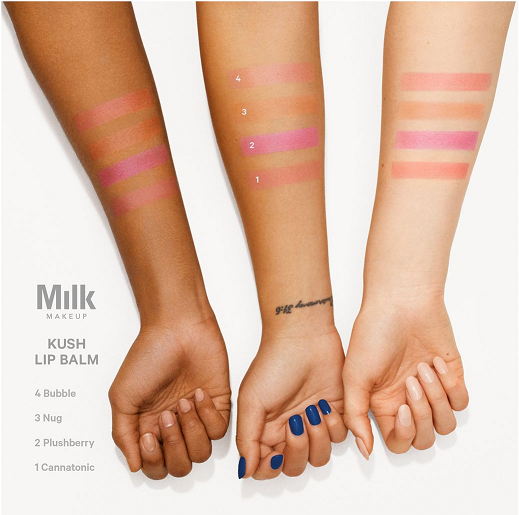 The available shades are Bubble, Nug, Cannatonic Plushberry Shine and Rainbow Sparkle.
Tinted Lip Balm by Hurraw

Hurraw! Balm uses herbal ingredients so that they are free of any harmful chemicals. It is developed using the cold-pressing process. Nut/seed oils and butter are processed mechanically so that the vital nutrients and antioxidants are retained. Anthocyanins present give a sheer berry tint and a tasty flavor.
Tinted versions of Hurraw Lip Balm include Black Cherry Tinted Lip Balm, Raspberry Tinted Lip Balm, and Hazelnut Tinted Lip Balm
Lip Juicers by The Body Shop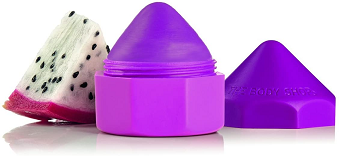 Lip Juicers by the vegan range of The Body Shop is a fruity fun thing to own. These fruity delights come with gentle shea butter, marula oil, and organic olive oil to give your lips the moisture they need and for the easy glide onto the lips for a smooth and soft finish. Their delectableness is due to the smoothie-inspired fragrances. They come in five different colorful and fruity balms.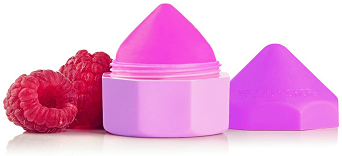 Konscious Vegan Lip Balm by Kiko Milano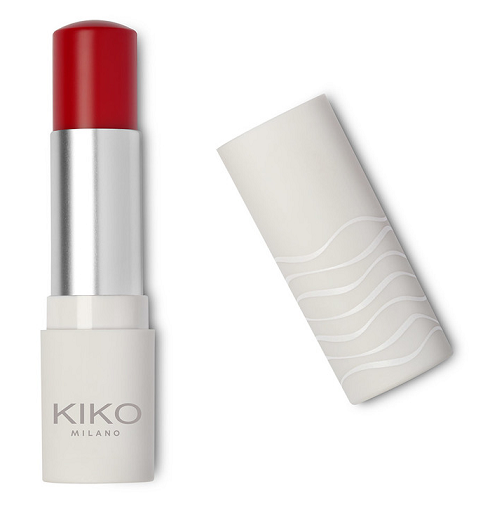 Konscious Vegan Lip Balm by Kiko Milano is a wondrous Tinted nourishing lip balm that is Perfect for tenderly tinting your lips and making them very soft and smooth in a single step. It is made with the lowest possible ingredients and loaded with shea butter to glide easily into the lips.
The available shades are Candid Heart and Make The Difference.
TINTED LIP BALM by Honest Beauty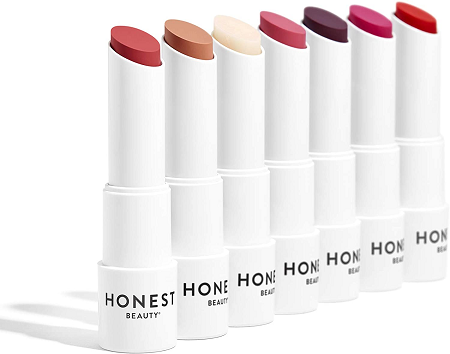 With these TINTED LIP BALM by Honest Beauty, you can forget the chapped lips and welcome a pure lip glow. These balms will provide a perfectly moisturized pout for up to 8 hours, so you do not have to worry about reapplication several times or waxy or dry sensation. Every shade of this vibrant lip balm gives a touch of color that is buildable. You can select from 7 wonderful shades that flatter every tone of the skin. Its wide shade range and ultra-moisturizing power make it one of the best vegan tinted lip balm.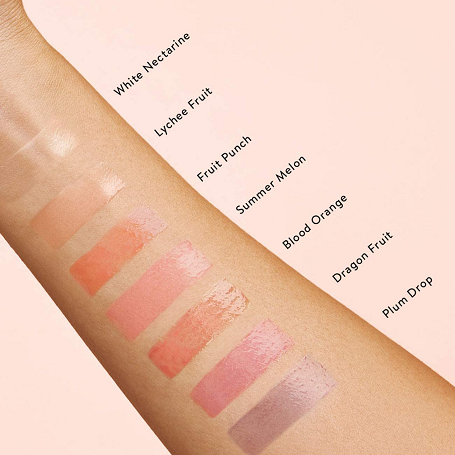 Coco Rose Lip Tint – Coral by Herbivore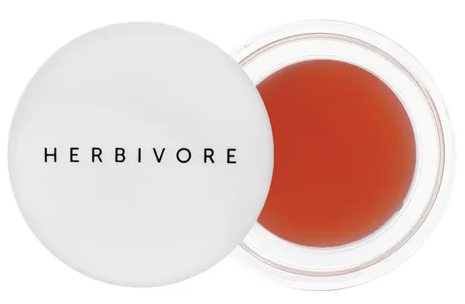 Coco Rose Lip Tint by Herbivore is deeply moisturizing, conditioning, and nourishing. Every ingredient is intended to be soothing and all the oils are obtained by cold pressing or steam distillation method. It is a Vitamin-rich blend of nourishing Virgin Coconut Oil and hydrating Moroccan Rose. The vibrant natural pigments give this balm a Subtle rosy coral shade. It also has a Light rose and coconut scent.
We hope that our vegan-friendly lip products list has helped you out in the search for the best tinted vegan lip balms for this dry and cold season so that your lips remain hydrated and moisturized. Blog-Ox.