Are you aware that you might be helping enterprises that harm animals when you buy their products? Some companies choose to test their beauty and personal care products on animals. Some companies pay for these tests to export their goods to countries like China that require legally validated animal testing. Such companies are excluded from the list of Cruelty Free brands.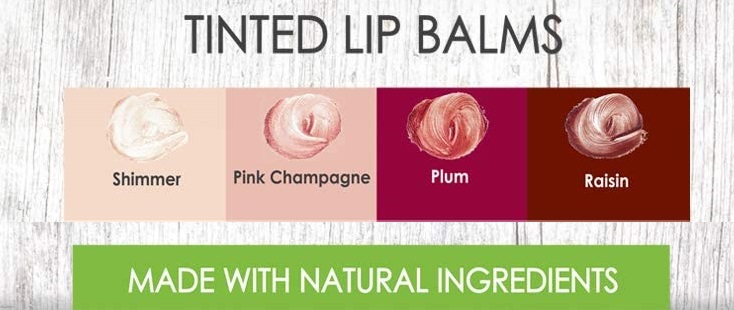 Free of cruelty products ensure that nothing with fur, fin or feathers is harmed to bring that product to you. However, it does not imply that the product is necessarily vegan if it is cruelty free.
These best tinted cruelty free lip balms let your lips have a healthy glow with the protecting and moisturizing benefits of their nutritious ingredients
Fruit Fetish Lip Balm by Milani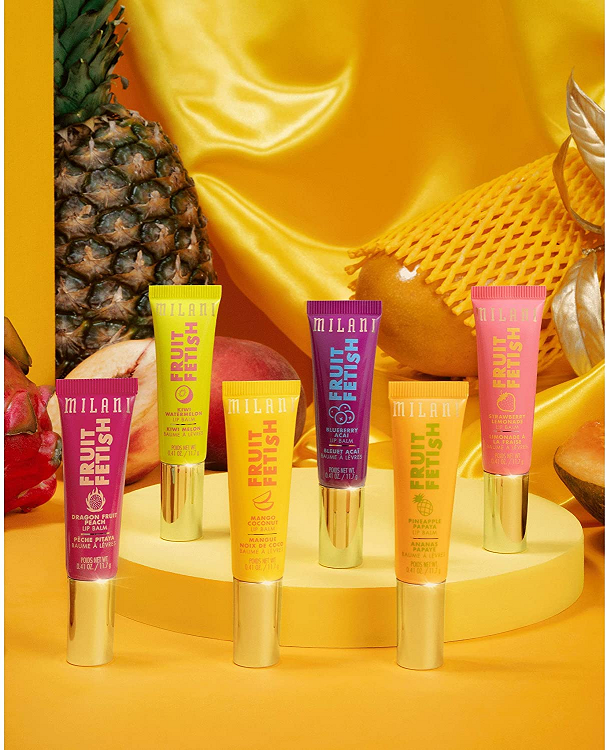 First on our list of best tinted cruelty free lip balms is the Fruit Fetish Lip Balm by Milani. These lightweight and hydrating lip therapies are filled with simple fatty acids and antioxidants. They lock in moisture and smoothen the lips. The ultra-emollient vegan formula has extracts of fruits for a satisfying experience it makes sure that the lips are super luscious, and non sticky. Use them for a brightening, slight touch of color.
Shea Butter: lock in moisture, softens and nourishes lips.
MultiBalm by Pixi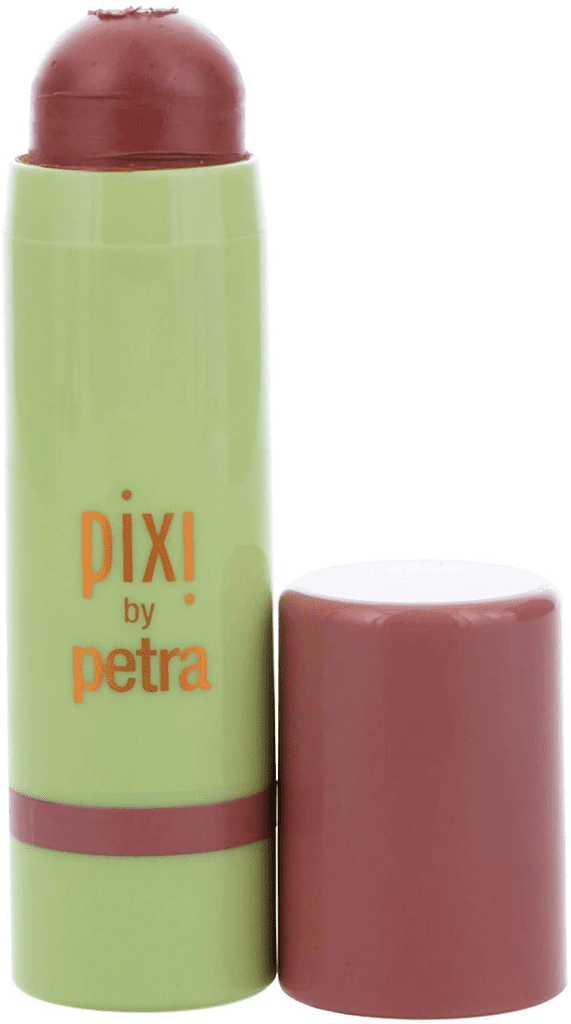 This MultiBalm by Pixi has a crème-to-powder texture. It gives a pulled on look instantly. It sets smoothly on cheeks and leaves a natural finish on lips. It is available in 5 shades.
How To Apply
These convenient to use multi balm can be applied as follows:
For Cheeks: Stain your cheeks as desired and blend with your fingertips.
For Lips: Apply this product as a routine lipstick.
Ingredients
Aloe Vera: Soothes
Shea Butter: nourishes and locks in moisture.
Rosehip Oil: smoothing and anti-aging effects
Its two in one purpose serving makes it one of the best tinted cruelty free lip balm. The color shown in the picture is wild rose
Good Vibes Lip Balms by Makeup Revolution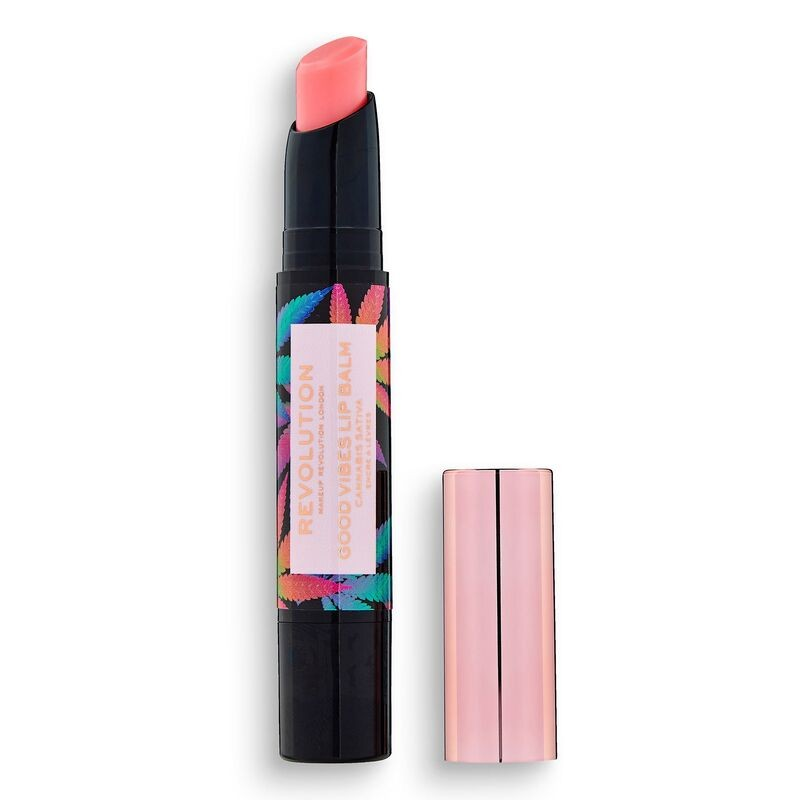 Good Vibes Lip Balms by Makeup Revolution is infused with Cannabis Sativa. It restores lips with moisture and leaves them with a subtle tint to wow others.
Ingredients
Its nourishing formula mainly consists of cannabis sativa extracts to keep lips moisturized, soothes irritation, and rejuvenates.
How to Use
Use separately or apply over a lipstick to add shine. It comes in 3 tinted shades: mood (plum shade), euphoria (pink tint), and energy (coral tint).
Born Lippy Lip Balm Pot by The Body Shop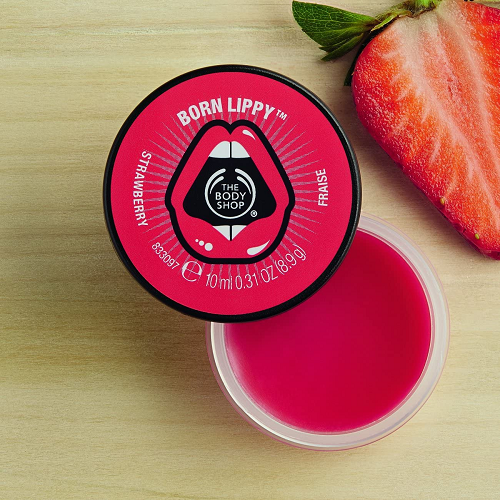 Next on our list of best tinted cruelty free lip balms is the Born Lippy Lip Balm Pot by Body Shop. It moisturizes and soothes your lips with a fruity hint. The sweet scent of strawberry seed oil makes it a wondrous experience. It gives the lips a light, natural-looking glow with a very sheer tint.
Ingredients
Lanolin: moisturizes and softens the lips
Castor Oil: Moisturizes the dry lips, improves lips discoloration, and provides Lustre & Shine
Available in strawberry, watermelon, and raspberry flavors.
NARS Afterglow Lip Balm

NARS Afterglow Lip Balm provides your lips with a softening sensation and shine. It has a special pH adjusting chemical.
A hydrating lip balm with a subtle color tint, available in six universally flattering shades.
Its highlighted constituents include:
Monoï Hydrating Complex: provides long-lasting hydration for soft, gentle comfort.
A fusion of antioxidants: provides protection
This lip balm provides long-lasting comfort for hours after application. Its beautiful shades include: Deep Throat, Dolce Vita, Fast Lane, Orgasm, Torrid, Turbo, Wicked Ways
It is one of the best tinted cruelty free high-end lip balms
CLINIQUE Chubby Stick Moisturizing Lip Colour Balm

Who does not like the color of lipstick in a nourishing lip balm? You can get vibrant, nourishing color with Clinique's Chubby Sticks. These are filled with mango and shea butter goodness to make your lips soft and smooth.
It does its magic with the help of:
Shea butter: helps cell regeneration and softening of the skin
Mango Seed Butter: heals damaged lips
This product is offered in sheer to intense shades including Wild Strawberry, Pink Sherbert, Mauvelous, Mango Tango, Melon, Razzmatazz, Tickle Me Pink, Red Violet, Fuzzy Wuzzy, Brick Red. Its high level of pigmentation and wide color range makes it one of the best tinted cruelty free lip balm.
Maracuja Juicy Lip by Tarte Cosmetics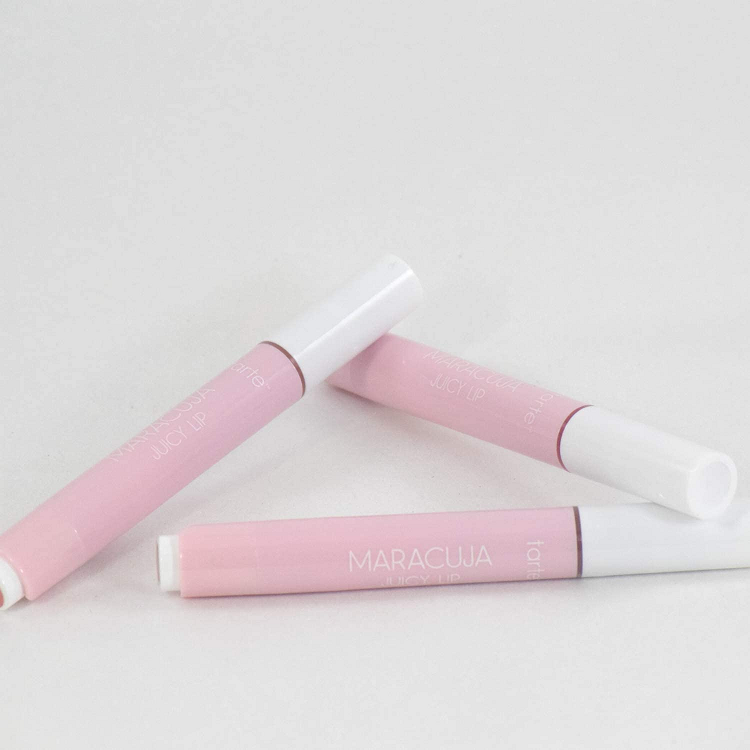 Maracuja juicy lip by Tarte Cosmetics instantly softens the lips and smoothens lip lines. Maracuja is an All-in-1 vegan formula that acts as a balm, gloss, color and a treatment. Its formula feels comfortable and non sticky and the coconut aroma is deliciously good. It soaks the lips with its Trademark SKINVIGORATING formula having numerous nutritious antioxidant-rich ingredients such as:
Maracuja Oil: for brighter and smoother-looking lips
Grapeseed Oil: anti-aging effect
Goji: helps retain skin's moisture
Acai: help restore moisture
Acerola: promote lips elasticity
Pomegranate: provides ultra hydration
Watermelon: rich in vitamin C and hydrates
Berry Blend: Strawberry, cranberry, and blueberry rich in antioxidants known for anti-aging properties
Peach: boosts collagen production
Vitamin E: natural preservative that also acts as an emollient & antioxidant
Available in 17 beautiful shades. It offers one of the largest shade ranges and has a handful of nutritious constituents, making it the best tinted cruelty free lip balm.
Hydrating Core Lip Shine by e.l.f cosmetics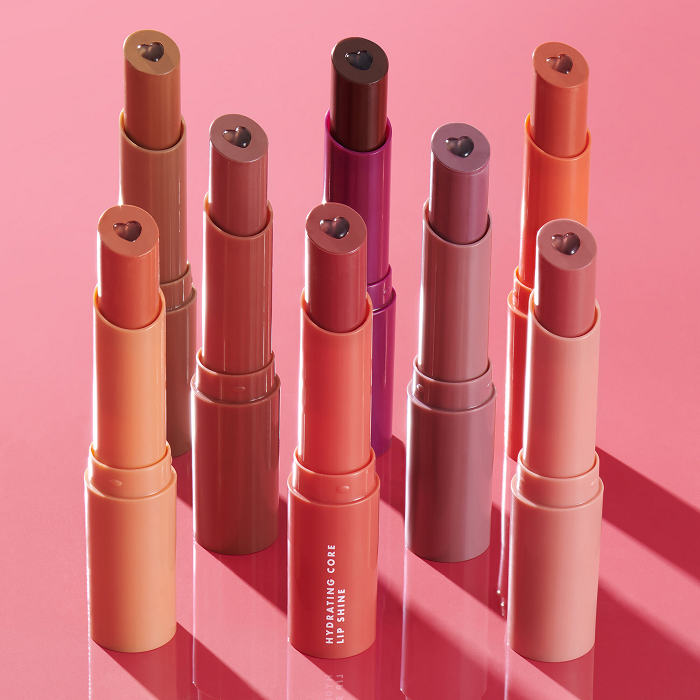 Hydrating core lip shine by e.l.f cosmetics got its name due to its heart-shaped core packed with skincare benefits that melts and moisturizes lips. It will nurture your precious dry lips with its unique formula and leave them with moisture and sheer tint. Its key ingredient is:
Vitamin E: helps nourish and moisturize.
Its beautiful shades consist of Delightful – Mauve, Lovely – Light Red, Joyful – Pink Rose, Happy – Dusty Rose, Cherry – Coral, Ecstatic – Deep Berry, Blissful – Caramel Brown, and Giddy – Orange. Its cute packaging and good pigmentation makes it one of the best tinted cruelty free lip balm.
Buxom Power-full Plump Lip Balm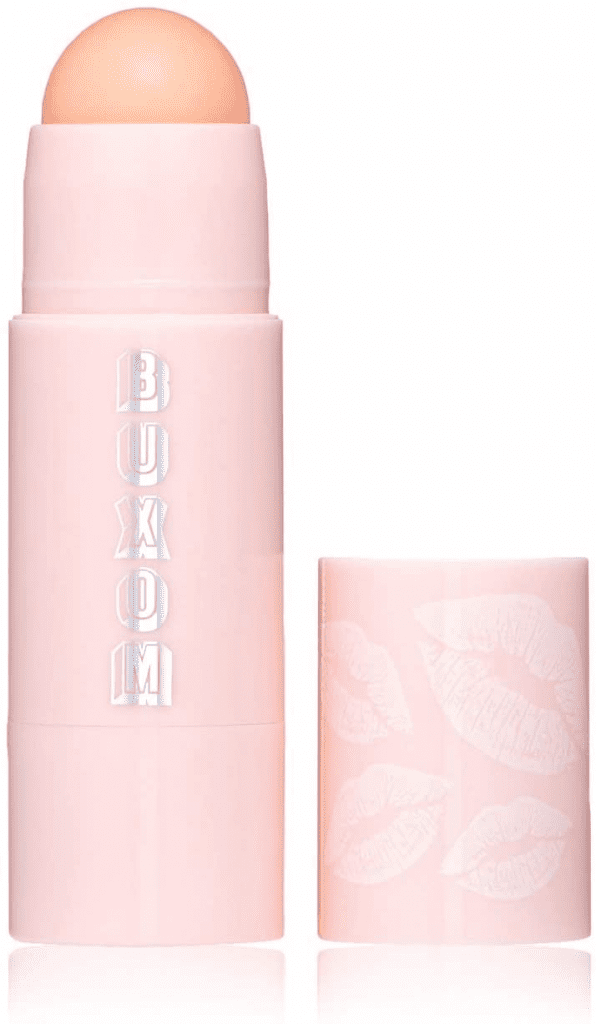 A smoothing and moisturising lip balm that blossoms to the shade of your lips by reacting to the pH level of your lips. An exceptional reactor in it works with the individual pH level of the lips to translate it to a custom shade to suit them. Its plumping ingredients bring volume to the lips while the moisturising components enable the lips to feel as happy as their appearance.
Pumpkin Seed Oil: helps to add comfort and flexibility to the lips.
It is available in two variants.
Le Lip Tint by French Girl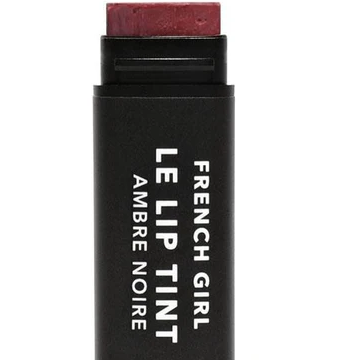 Le Lip Tint by French Girl is a luxuriant balm and emollient mineral lip tint. Formulated with a nourishing mixture of organic waxes, butter and oils to leave the lips moisturised and offer them a delicate splash of colour, ideal for daily use. It also has a subtle rose/mint scent.
The following work together to provide your lips with the nourishment they need
Shea Butter: helps to soften the skin
Vitamin E: natural emollient
Oil blends: Olive Oil, Coconut Oil, Palm Oil, Jojoba Oil, Rosehip Oil, Neem Seed Oil, Sunflower Seed Oil, Peppermint Essential Oils all having their numerous benefits.
Available in 9 variants: Ambre Noire, Ambre Rose, Aphrodcesie, Cerise, Rose Noire, Sonali, Terre Rouge, Véronique, Violette
Burt's Bees Tinted Lip Balm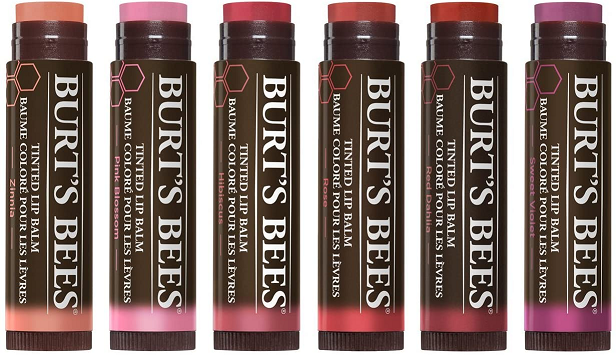 These Tinted Lip Balms make your skin feel smooth and extremely soft. It significantly reduces the fine lines on lips and makes a great anti-aging therapy that can significantly increase the elasticity of lips. It provides an amazing 8-hour long moisturization.
It comes in a range of 8 naturally complimenting shades for any skin tone.
Nourishes with Shea Butter and Botanical Wax
Burt's Bees Tinted Lip Balm is available in 8 sheer everyday use shades.
Get your lips ready for action with the Best Cruelty Free tinted Lip Balms mentioned above. Enjoy the tint and the moisturizing benefits with them this year. Blog-Ox.