Do you love to highlight but are taken aback because of your pale skin? Does every highlighter that looks super glamorous on the shelf or on other people falls flat on you? Are most highlighters darker than your skin tone? Does even the lightest color in the highlighting kit looks chalky on you? If your answer to any of the above questions is yes, you are in the right place.
For all you pale skinned beauties, now is the time to stop worrying. Because we have got you covered. Today's blog is all about the best highlighters for pale skins. And trust us, we have spent hours and hours to give you the ultimate collection of best highlighters for pale skins in town.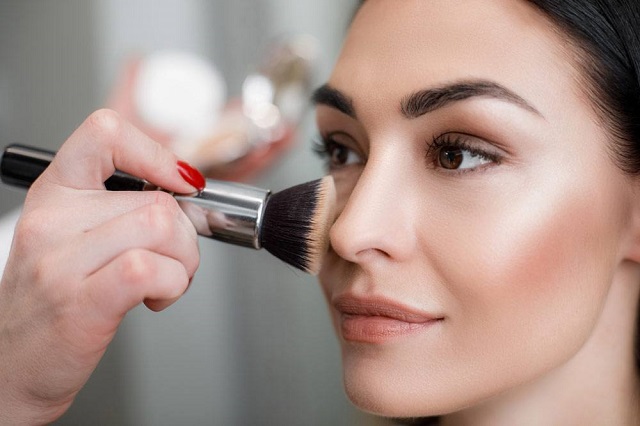 Highlighters, glow kits and strobing creams are all you hear these days. They not only add a youthful glow to your face but also brightens up and brings forward the best features of your face. However, even if you have the simplest beginner's guide to highlighters, finding the right highlighters for your pale skin is no piece of cake.
Therefore, we have brought to u today the finest highlighters for pale skin, the beauty industry has to offer. But before that, let's have a look on a guide to how to choose the best highlighters for pale skin.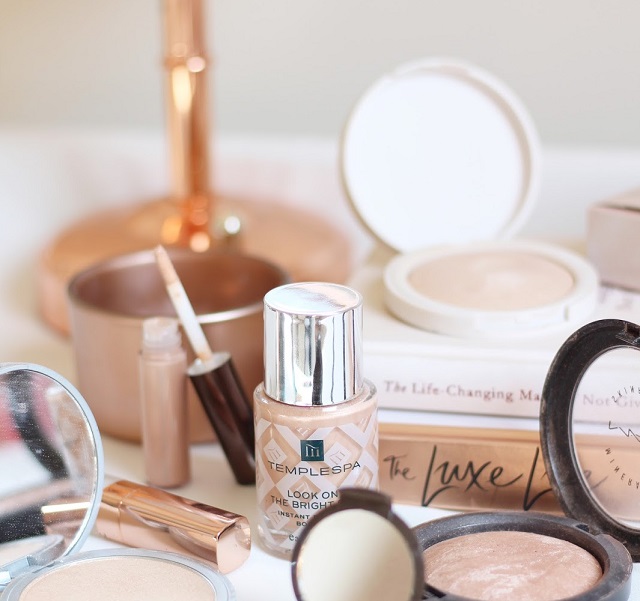 Highlighters for Pale Skin – How to Choose Your Perfect Match?
When searching for highlighters for pale skin, keep in mind the following points to find your perfect match:
Always look for highlighters that are 1-2 tones lighter than your skin. It helps to give an instant brightening effect.
Opt for highlighters that have a subtle sheen rather than going for glittery products.
For pale skin, always choose the highlighters with an icy silver, champagne, or pearlescent sheen. These highlighters complement undertones of your skin and provide dimension to your face.
Avoid choosing the shades with warm undertones. Instead, go for highlighter with a pink-peach finish.
When buying liquid illuminators, those with pink tones works perfectly for pale skin. Avoid buying bronze and copper shades.

Try and invest in high-end products rather than looking for the cheaper versions. The high-end highlighters have a subtle sheen to them which is often replaced by glitters in the cheaper dupes.
For sensitive skins, stay away from highlighters with artificial fragrance and parabens. Rather go for a dermatologically tested formula.
It is important to keep your skin type in mind while buying a highlighter. Liquid highlighters are best for dry skins where-as powder highlighters work wonders for oily and combination skin types.
BOBBI BROWN HIGHLIGHTING POWDER by BOBBI BROWN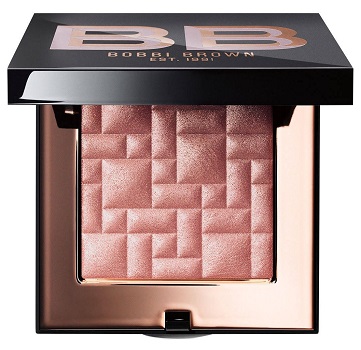 The Highlighting powder by Bobby Brown is undoubtedly a stunner. Coming in a variety of 6 fascinating shades this is one of the best highlighters for pale skin.
The product is highly pigmented yet buildable, giving you full control over the highlight intensity. The pearl- infused illuminator gives you an ethereal glow without overpowering your fair skin.
The formula is long lasting and blends really well into the skin, and is free of parabens and mineral oils, making it a perfect choice for pale and oily skin types.
THE HIGHLIGHT OF THE DAY ILLUMINATING FACE SERUM by MAYA CHIA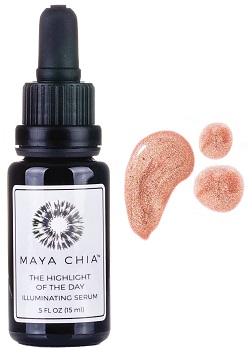 This illuminating face serum is the best thing that will happen to your skin. Infused with organic botanical ingredients, this serum is a treat to skin. The illuminating serum by Maya Chia, is an ultra-lightweight formula that can be used over the makeup for highlighting your best features or can be mixed with your foundation to give an overall lit look.
The serum is highly pigmented and a few drops last throughout the day. It is not only an award winner highlighter for the pale skin, but is also equally amazing for all skin types including the acne prone skin.
The organic serum comes in 4 beautiful shades. Happy Hour (cool-toned pink), Golden Hour (warm-toned champagne gold), Afternoon Delight (peachy pink) and After Hours (bronze gold).
MINERALIZE SKINFINISH POWDER by M.A.C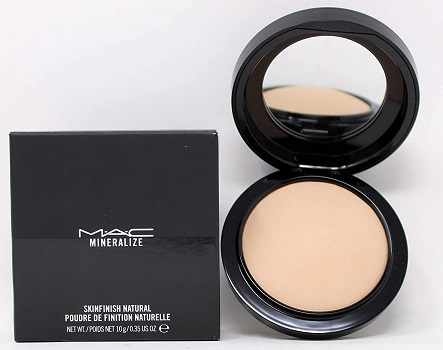 M.A.C is a trusted name in the world of cosmetics and their products have always stood up to the quality standards. Same goes for their Mineralize Skin Finish Highlighting powder. Loaded with the benefits of Vitamin E, the product is a 77- mineral complex which nourishes your skin from within along with giving it a healthy glow.
The highlighting powder by M.A.C has a naturally subtle shimmer to it that makes it one of the finest highlighters for pale skin. The product has a buttery smooth finish and lasts throughout the day.
It comes in 5 stunning shades. For pale kin ladies, my recommendation is to go for, Lightscapade (candlelit beige), Soft Gentle (peach bronze) and Cheeky bronze (soft coral), for a fresh, radiant finish.
Shimmering Skin Perfector by BECCA Cosmetics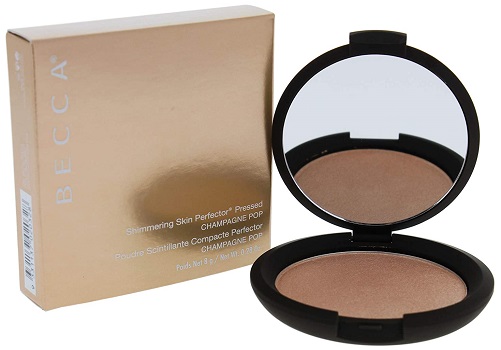 The Shimmering Skin Perfector by Becca Cosmetics is undoubtedly a must have in our list of highlighters for pale skin. The buttery formula glides smoothly onto the skin blending evenly to give an out of the world glow.
Coming in a wide variety of 10 different shades, this beauty by BECCA Cosmetics is a perfect match for all skin tones and types. However, for pale skins we would recommend the shade Prismatic Amethyst. This shade works really well on pale skin tones and do not fall flat on their complexion.
With a buildable glow, this highlighter lasts all day long, making your skin lit from within. Formulated without artificial fragrance, parabens and mineral oils, The Shimmering Skin Perfector enhances your facial features giving you a natural illuminance. The formula is suitable for everyday use and can also be used to glam up your special days.
Double Wear Brush-On Glow BB Highlighter by ESTĒE LAUDER

Talking about some of the versatile highlighters, this stunner by Estee Lauder is undoubtedly a show stopper. It's a 3 in 1 makeup innovation which brightens, corrects and perfects your skin all at once.
The velvety-smooth Double Wear Brush-On Glow BB Highlighter is a light weight, hydrating formula that stays on for more than 8 hours. The Photo Optic Technology helps brightens up your face erasing any signs of fatigue giving you a fresh dewy glow.
It's super easy to use. Just twist the bottom of the applicator to get your desired amount on the brush tip and you are ready to glow, just like that!
It comes in 5 beautiful shades, suitable for all skin types. However, for pale skins the shade 0N Soft Pink which is a soft pink with a hint of shimmer to it and 2W Light Medium which is a light beige gold, will add just the right amount of glow you desire.
MOONCHILD Glow Kit by ANASTASIA BEVERLY HILLS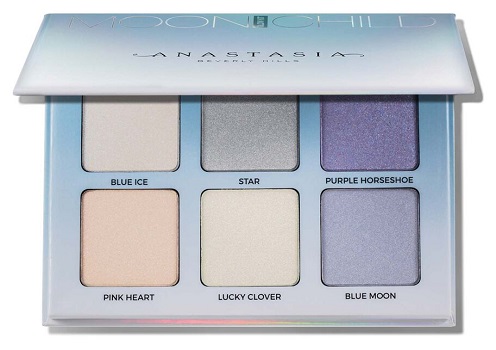 If you are a pale skinned beauty, with neutral undertones, you will love the MOONCHILD Glow Kit by Anastasia. The kit comes in 6 different colors which blend in easily to give you a light metallic sheen. The shades can also be used as eyeshadows.
The product has a smooth finish and the pigmentation is buildable. All shades are amazing, have a sparkly touch and can be used wherever you want.
KILLAWATT FREESTYLE HIGHLIGHTER by FENTY BEAUTY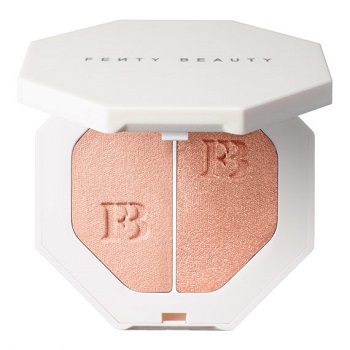 The Killawatt Freestyle highlighters are a cream powder duo by Fenty Beauty, and are amazing highlighters for pale skin. The smooth creamy texture blends in completely and the shimmer infused formula helps your skin glow from within. Coming in a variety of solos and duos, this range of highlighters are equally good for day and night times.
Each duo contains a subtle shimmer on the left for daily use and an intense shimmer on the right to glam up your nights. The formula is light weight and comes in a variety of shades to suit every skin tone.
Although all the available shades work great for pale skins but our favorites from the solo collection are the solos Trophy wife and Chillz, for a bright shimmery effect and or a subtle everyday glow, the shades Mean Money/Hustla Baby and Girl Next Door/ Chick Phreak from the duo collection.
AMBIENT LIGHTING PALETTE by HOURGLASS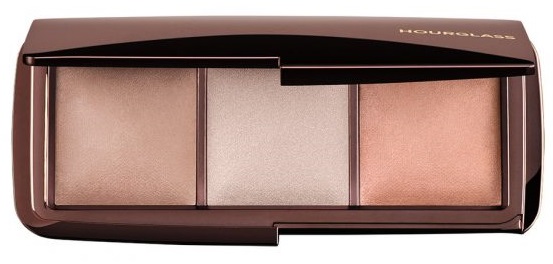 Talking about highlighters for pale skin, this can never be missed. The AMBIENT LIGHTING PALETTE by HOURGLASS is a subtle highlighting palette which is a combination of 3 different shades.
Dim Light subtle any imperfections to give an overall smooth look, Radiant Light as a contour to enhance your best features and finally Incandescent Light to highlight the brow bone, cupid's bow and bridge of your nose to give a brightening effect.
The product comes in the form of pressed powder and has a light weight formula which blends in completely to give a soft, youthful glow.
Utilizing the photo-luminescent technology, this palette filters out and diffuse harsh light. It delivers multidimensional luminescence to all skin tones giving an ethereal radiance.
SKIN FROST HIGHLIGHTERS by JEFFREE STAR Cosmetics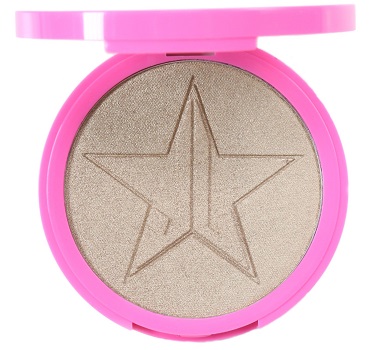 The SKIN FROST highlighter in the shade Ice Cold by Jeffree Star is one of the best highlighters for pale skin. The color is an icy silver which really pops out on pale skin tones.
The product comes in the form of pressed powder and is super pigmented. Available in 9 different shades, the Skin Frost highlighters are a must to try.
Baked Gelato Swirl Illuminator by LAURA GELLER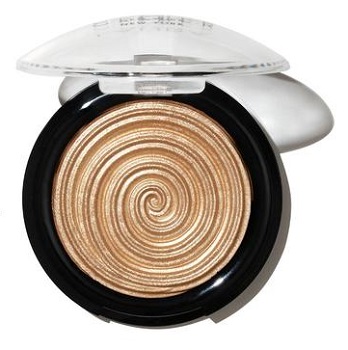 The highlighters by LAURA GELLER are an all-time favorite for a subtle, everyday look. Every highlighter is hand made in Italy and is perfect for highlighting as well as sculpting.
The texture is velvety smooth and creamy which blends in completely to give a major glow. These highlighters are long lasting and skin friendly which makes them one of the best-selling highlighters for pale skin.
The product comes in 5 beautiful shades, but for pale skin tones we will recommend the shades Diamond Dust and Gilded Honey. Diamond Dust is a pearlescent pink shade which brings out the best in pale skins and Gilded Honey is an effervescent honey hued shade which is suitable for every day wear.
GLASS GLOW FACE AND BODY GLOSS by KEVYN AUCOIN

Another one on our list of highlighters for pale skin is this stunner by Kevyn Aucoin. The body gloss is insanely pigmented and just a rice grain amount goes a long way. The highlighter lasts through-out the day giving you an ethereal glow.
The Glass Glow Face and Body Gloss is a multi-purpose product which can be used as a highlighter, can be mixed with your foundation or can be carried alone for a fresh youthful look. The formula is hydrating and is very suitable for pale and dry skin types.
The Kevyn Aucoin Glass Glow Gloss comes in 6 radiant shades naming, Spectrum Bronze, Crystal Clear, Prism Rose, Pixie Dream, Solar Quartz and Cosmic Flame.
Although all these colors look ravishing on pale skins but my personal choice will be Prism Rose and Solar Quartz.
Custom Enhancer Drops by COVER | FX

One of the most pigmented highlighters for pale skin. The COVER FX Custom Enhancer Drops contains ultra-fine pearls that provide a luminous and flawless glow. The product works really well for pale and dry skin types.
The multi-purpose drops can be mixed with foundation or used as a body highlighter to achieve a metallic glow. The highlighter evens out any skin imperfections to give a unanimous glow. This is, undoubtedly, one of the best drugstore highlighters for pale skin you can get your hands on.
Dandelion Twinkle Powder Highlighter by benefit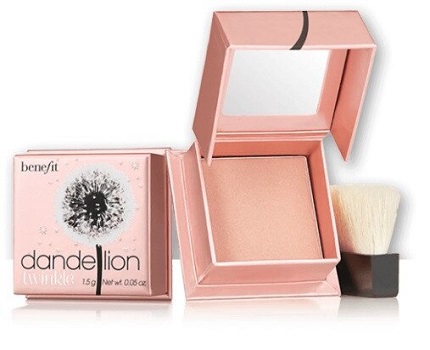 Another one by benefit cosmetics. The Dandelion Twinkle Powder Highlighter is a perfect match for pale skins. The highlighter comes in a subtle pink shade which adds dimension to the face. It can also be used as a contour for very pale skin, making it one of the finest highlighters for pale skin. It is perfect for everyday use and gives a subtle sheen to your face.
Beyond Powder Highlighter by ILLAMASQUA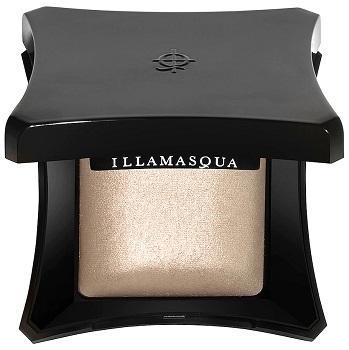 This baked highlighter by ILLAMASQUA is versatile, long lasting, and is worth every penny.
The product comes in the form of pressed powder packaged efficiently and provides with a subtle iridescent glow. Available in 6 stunning shades, the highlighter flatters a variety of skin tones and skin types.
The particles are finely milled and it gives a subtle all over glow which is not too glittery. The colors really pop up on pale skin tones making it one of the worth trying highlighters for pale skin.
Again, all the colors they offer are amazing but, in my opinion, the best colors for pale skin are OMG– a subtle shimmery champagne suitable for everyday look, Deity– a holographic white shimmer with the hues of green, suitable for covering any redness on cool undertones, and Daze– a neutral pink shade which is suitable for a natural look for fair skin tones.
Highlighters are meant to bring out your best features, so getting it right is really important. We hope that you find your perfect match from our list of perfect highlighters for pale skin. You Glow Girl! Blog-Ox.