"hope is the one thing that can help us get through the darkest of times"
Face Mask-Friendly Makeup products are a need of time! The COVID-19 pandemic has spread world wide. Without any doubt it is one of the most defining global health crisis of our time. It has been really challenging to fight against it. Due to this pandemic, mask has now become a part of our essential daily accessories.
In past whenever we used to go somewhere, applying makeup was a must to look fresh and lively but now one might think that masks have nullified the need to wear makeup. For such situations many cosmetic brands have started introducing Face Mask-Friendly Makeup products.
It may cross one's mind that what's the use of lacquering your lips or contouring your face when no one can see it as the face mask covers most of our face. Furthermore, makeup, when worn beneath our masks, smears and stain out the whole mask making us look like a clown with lipstick or blush smearing all over our face.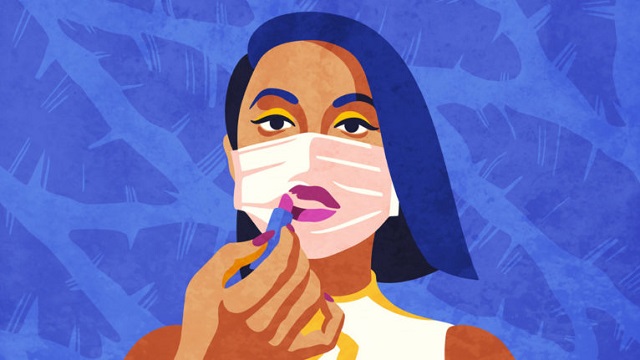 And apart from this, there is also a valid skin concern that is stopping ladies to wear makeup under their masks. As masks cause us to sweat and all, and the skin can't breathe properly, wearing makeup under the masks might enhance clogged pores and breakouts.
I agree that wearing makeup while still having a giant chunk of cloth covering half of your face can pose a very difficult challenge. And so, most of us are forgoing makeup but how about using face mask-friendly makeup products.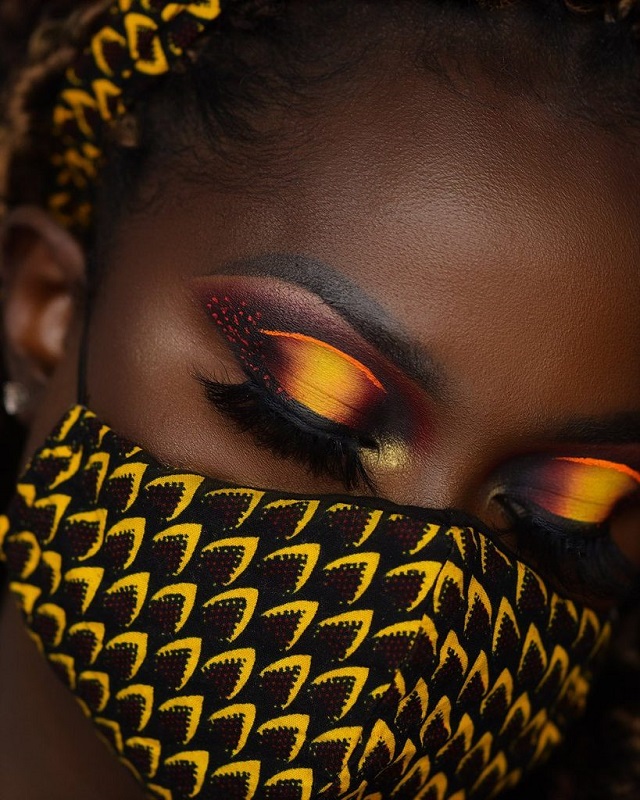 Face Mask-friendly Makeup routine includes cosmetics products you can apply with a face mask hung over your face
If you want to find the makeup routine that is mask friendly scroll down to find everything about them
So, let's begin..!
Step 1: Keep Your Moisturizers Close
First things First. Never skip your moisturizers. Make sure to moisturize your skin before you start your makeup because wearing a mask for a long period of time causes induced friction which, in result, can cause skin irritation and give rise to other skin problems.

Always choose your moisturizers according to your skin type.
Step 2: Tinted Primers Are Your Best Friend
In my opinion, primers are the best product when it comes to mask friendly make up routine. Primers act as a barrier between your skin and the makeup products that come afterwards. When wearing makeup under your mask you should always prefer a reliable primer. It not only increases the life span of the makeup but also prevents it from smudging on to your mask.

You can always replace your foundation with a tinted primer. They are light weight and have sufficient coverage.
Step 3: Conceal Where Needed
You can apply concealer if you desire to, but only apply if and where needed. Use a light and buildable concealer. It should be waterproof too so when you sweat under your mask the concealer won't smudge and get transferred on your face mask.

Avoid concealing area that comes in contact with the mask (like cheek bones). Concealing under eyes is a good idea as the mask can highlight any dark circles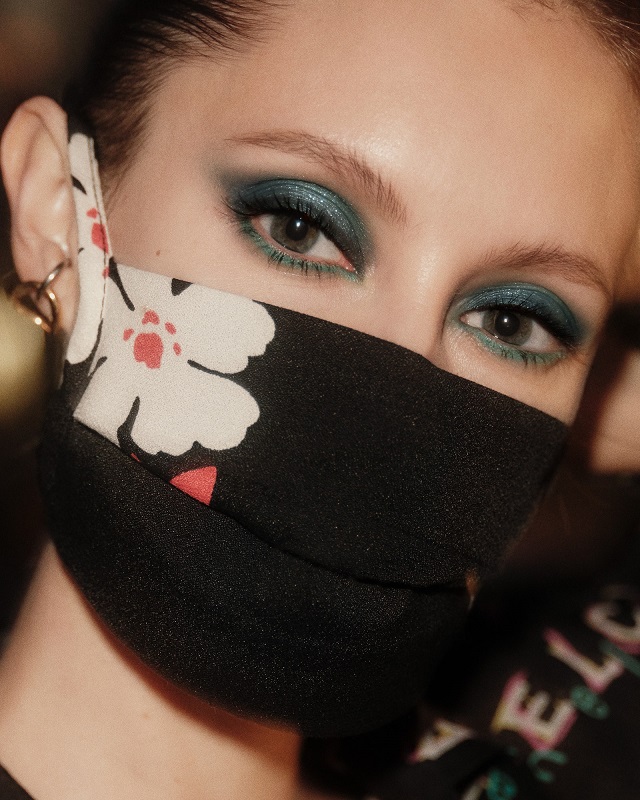 Step 4: Glam Up Your Eyes
With masks covering up almost your entire face, all the attention automatically shifts towards the eyes. Therefore, your eyes are your canvas. You can dramatize your eyes as u want to add an extra oomph to your look.
You can apply new, different type of eye shadows and style your eyes with a good reliable eyeliner. You can apply all that you want as there is no fear that your eye makeup will transfer on your face mask.
Step 5: Eyebrows Game Strong
Unruly brows can stand out even more when half of your face is covered. You can groom your eye brows to secure a more put together appearance. You can apply tint brow gel and then use brow pencil where needed.
Step 6: Mascara Is Your Magic Wand
A little mascara never hurts. Step up your lash game by curling them and adding a few coats of your favorite mascara to achieve a dreamy look.
Mascaras are available in different colors and you can be creative with your choice, if you want. It gives a lively look to your eyes making them look bigger and beautiful. Use a reliable mascara so that the flakes of it won't fall down below your eyes.

Not all mascaras are created equal. You can use a volumizing mascara if you have thinner lashes or add up to their length if you have small lashes.
Step 7: Balms Over Lipsticks
Go for lip balms instead of lipsticks to keep your lips hydrated. According to a dermatologist Marnie Nussbaum the friction against the face mask is extremely irritating, resulting in the constant licking of lips which can damage the epidermal skin barrier.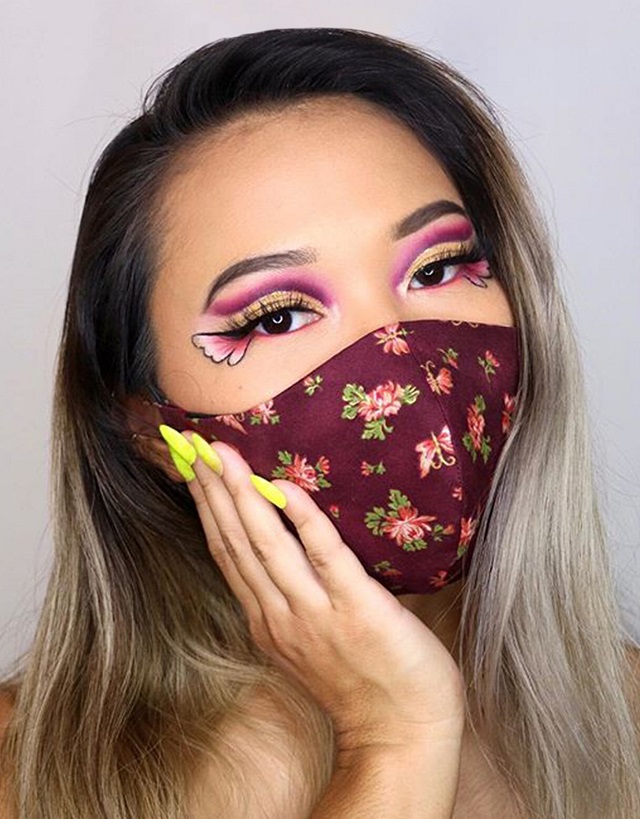 Healthy Skin Is Always In!
Skin care is very important specially in these days when you have wear mask on your face. Face masks can clog your pores if you don't take preventive measures.
You can use a hydrating face serum and brightening under-eye cream. If unfortunately, you have breakouts, try and wash your face properly, on a regular basis so that all the dirt is washed out properly that gets on your skin.
You can also try some of the medicated and dermatologically recommended beauty products to avoid break outs.
Conclusion
We hope our Face Mask-Friendly Makeup blog will be helpful for you to keep up with your beauty routine while wearing a mask. Stay Safe! Blog-Ox.