Balms and Creams have been a tried and tested remedy for dry skin issues since forever. We all have a number of soothing balms and hydrating creams to heal and soothe our chapped lips and flaky skins. But what if we combine the healing properties of the balms and creams with the brightening and illuminating powers of highlighter! Heck Yeah!
This is why in today's blog we have brought to you 9 wonderfully amazing balm and cream highlighters for dark skin tones to rejuvenate your skin along with giving it a radiant glow.
So, Let's dive in!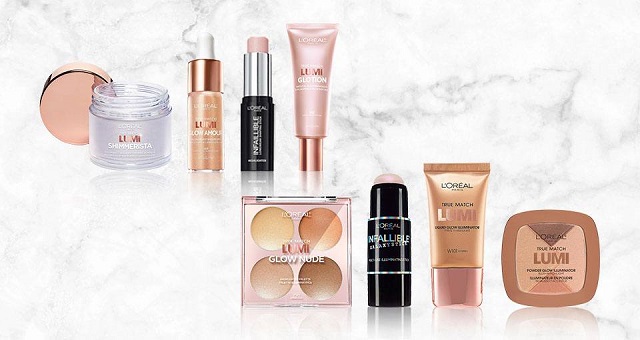 Balms vs Creams
Although both, balms and creams are meant to cater to dryness and related issues, however, they have a few differentiating features:
| | | |
| --- | --- | --- |
| Features | Balms | Creams |
| Constituents | Plant oils, Beeswax | Combination of water and oils |
| Consistency | Heavy liquid to solid | Thick liquid |
| Water Content | zero | Contains water |
| Shelf life | Higher | May contain preservatives |
| Uses | To heal extremely dry, cracked skin areas | To moisturize and plump the skin Can include anti-aging ingredients. |
For a more detailed insight check out our blogs about medicated, tinted, clear, vegan, and cruelty-free lip balms and lip oils.
Now let's check out some of the best balm and cream highlighters for dark skin tones below: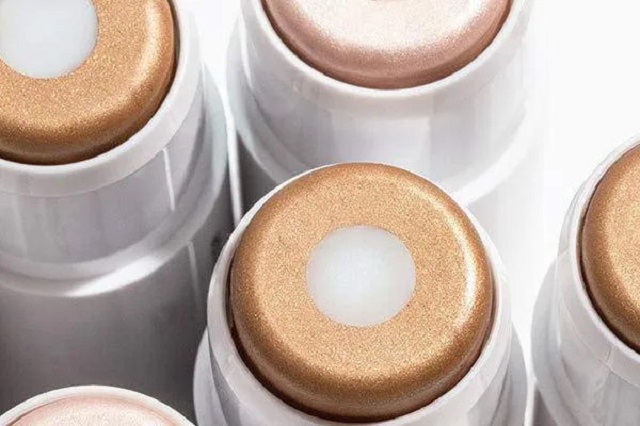 Moisturizing Balm and Cream Highlighters for Dark Skin
For your ease, we have added all the highlighter balm options first and combined all the cream highlighters in the next half. So, First, let's take a look at some of the best hydrating balm highlighters for dark skin tones.
Dew Wet Balm Highlighter by DANESSA MYRICKS BEAUTY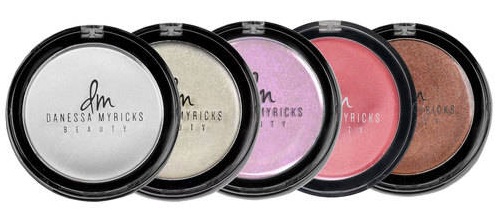 Acing our list of balm and cream highlighters for dark skin tone is this hydrating and illuminating balm highlighter by Danessa Myricks Beauty. Their Dew Wet Balm has in fact, a dewy finish that enhances your features instantly.
The formula is translucent, lightweight, and provides a multi-dimensional glow. The highlighting balm is infused with jojoba oil along with other hydrating and skin-softening ingredients to give your skin the glow it desires with the care it deserves.
Dew Wet Highlighting Balm comes in 5 beautiful shades i.e., Holy Water, Rosewater, Clear, Hot Water, and Morning Dew. All of these shades look ravishing on dark and deep skin tones.
BAUME ESSENTIAL by CHANEL – Golden Light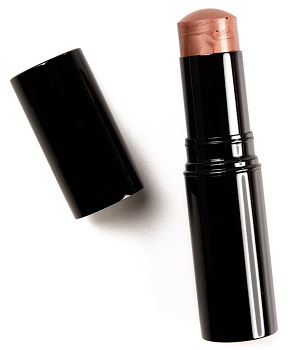 If you are up for a sun-kissed glow, Baume Essential in the shade Golden Light is worth giving a try. This highlighting balm by CHANEL is a hydrating illuminator that is smooth in texture and can be used on eyelids and cheeks as well.
The shade Golden Light is a warm copper bronze with a subtle shimmer that can be used for multiple purposes.
Miracle Balm All – Over Glow by JONES ROAD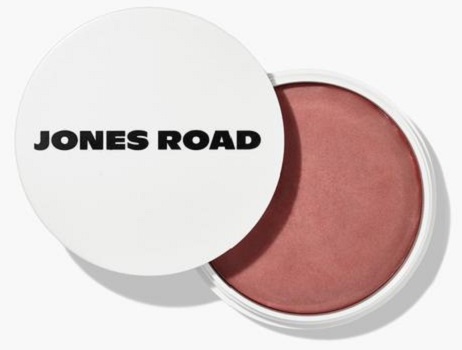 This highlighting balm by Jones Road is true to its name. The miracle balm is truly a miracle as it hydrates, soothes, and instantly brightens up the face. The tinted balm can be used as a highlighter, as a lip and cheek tint, or can be used as a moisturizer to give an overall glow.
The product comes in 4 pretty colors i.e., Au Naturel, Tawny, Rose Gold, and Bronze. For deeper skin tones the shades Tawny and Bronze works the best. Tawny is a brownish shade with a hint of red and it looks amazing on darker skin tones. Whereas, Bronze is a warm shimmer that can be used for medium brown skin tones.
Skin Fetish Highlighter & Balm Duo by PAT McGRATH LABS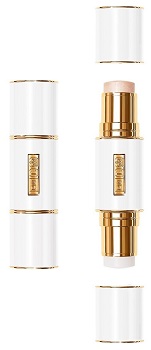 If you have a normal to dry skin tone, this highlighter and balm duo by Pat McGrath is a good option. The highlighter adds a subtle glow to your skin whereas the clear balm nourishes and gives you a dewy finish, thus, making it an option worth considering, in our list of balm and cream highlighters for dark skin tones.
The duo comes in 3 highlighter colors, i.e., Bronze, Nude, and Gold. All three colors look ravishing on dark skin tones and come with a clear balm for a hydrating finish.
Now let's talk about some of the best cream highlighters in town, for dark skin tones.
Illuminating Veil Luminescent Cream Color by DANESSA MYRICKS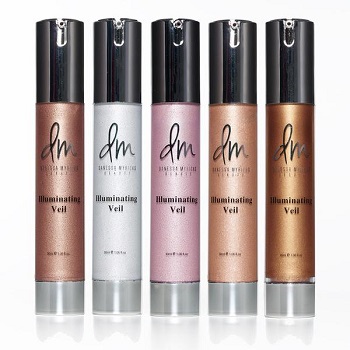 This cream highlighter by Danessa Myricks Beauty is insanely pigmented, water-based, and gives you a lavish glow.  The formula is long-lasting, lightweight, and suitable for normal to oily skin types.
Available in 12 stunning shades, the product gives you a wide variety to choose from. All these colors look stunning on deep and dark skin tones. The shades are Attraction, Desire, Goddess, Light, Luna, Paradise, Queen, Radiance, Serenity, Starlight, Synergy, and Tempest.
THE RIGHT LIGHT HIGHLIGHTER by TRINNY LONDON
If you are looking for a more natural, subtle glow, The Right Light is the right highlighter for you. This cream highlighter by Trinny London has a moisturizing formula, is easy to blend, and has a satin finish.
The product comes in 4 beautiful shades i.e., Starlight, Candlelight, Sunlight, and Firelight. For dark skin tones, try using Sunlight– A warm golden and Firelight– A warm fireside glow.
GLOW-PIGMENTS by Tai Lite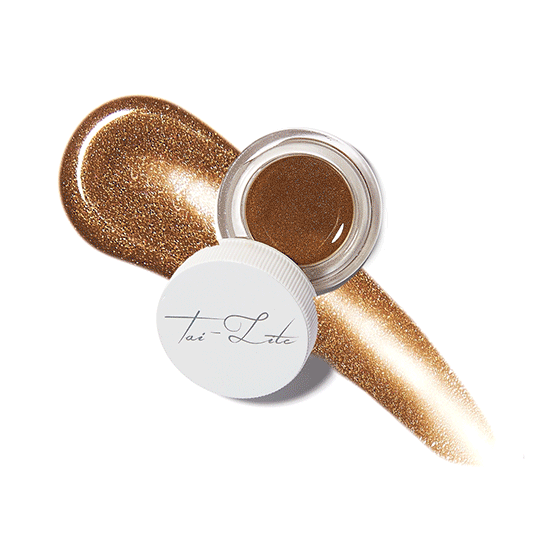 Tai Lite Glow Pigments are designed keeping in mind the girls of color. The cream highlighters are pigmented, versatile, and unapologetically bold.
These cream highlighters come in 6 vibrant colors, i.e., Messiah, Grace, Prophecy, Redemption, Eden, and Omni. For deeper skin tones the shades Messiah- A bronze gold, Redemption- A vibrant orange, and Grace- A fearless purple, will do wonders.
Illuminating Cream Highlighter by BEAUTYCOUNTER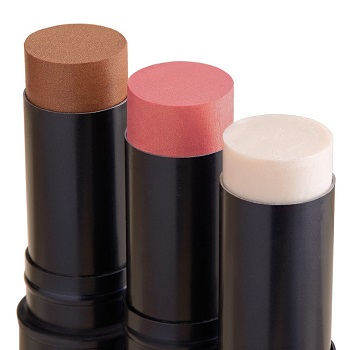 Let's end our list of balm and cream highlighters for dark skin tones with this subtle cream highlighter by BEAUTYCOUNTER. The highlighter has a smooth creamy texture, is buildable, and blends easily into the skin.
The Illuminating Cream Highlighter comes in 3 dewy finish shades i.e., Pearl Glow, Rose Glow, and Bronze Glow. For people with medium to tan skin tones, Rose Glow will be a good addition to their collection whereas for deep to dark skin tones, Bronze Glow will do the magic.
Conclusion
If you also have dry skin or are just a fan of cream and balm highlighters, try out some of the moisturizing balm and cream highlighters for dark skin tones, mentioned above. We really hope one of them could become a staple part of your stash. You Glow Girl! Blog-Ox.