Are you here to get rid of flaky, chapped, and dry lips? You have come just to the right place as we have brought to you some of the best lip care brands so that you can get the silky, soft, and smooth lips that you dream of. These products are a must-have in your pockets, purses, and nightstands to bring you conditioned and moisturized lips. So let us have a look at these best lip care brands we have searched just for you.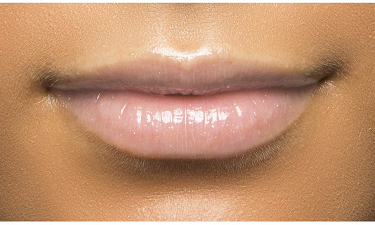 Laneige Lip Sleeping Mask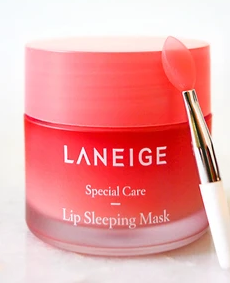 Topping our list of the best lip care brands is the Laneige Lip Sleeping Mask. This wonderful product was an Allure of Beauty winner in 2019 due to its miraculous healing properties. This Lip Sleeping Mask works long hours during the night time to ensure that your morning lips are hydrated, smooth, and perfect. After only one use, you will observe a tangible difference in dryness.
This luxurious sleeping mask has a dampening feel of balm that conforms close to the lips for easy and quick penetration.
Berry Mixture: A nutritional combination of cranberries, goji berries, raspberries, strawberries, and blueberries(each of them highly rich in vitamin C and antioxidants) offers a soothing and softening effect.
Special Moisture Wrap™ technology: Hyaluronic acid and minerals used in its revolutionary formula offer nourishing coating over the lips to seal in moisture and its active ingredients.
How To Use
Apply a generous amount with the given spatula before going to bed.
The next morning, wipe your lips tenderly with a tissue paper or cotton pad and then cleanse your face as usual.
Even if it is intended for use as an overnight mask, it can be used during the daytime as well to provide ultimate moisture.
It comes in a wide range of yummy flavors that include berry, grapefruit, apple lime, vanilla, sweet candy, mint choco, and lemon sorbet. Its wide range and innovative formula make it one of the best lip care brands.
Sara Happ Clay Lip Mask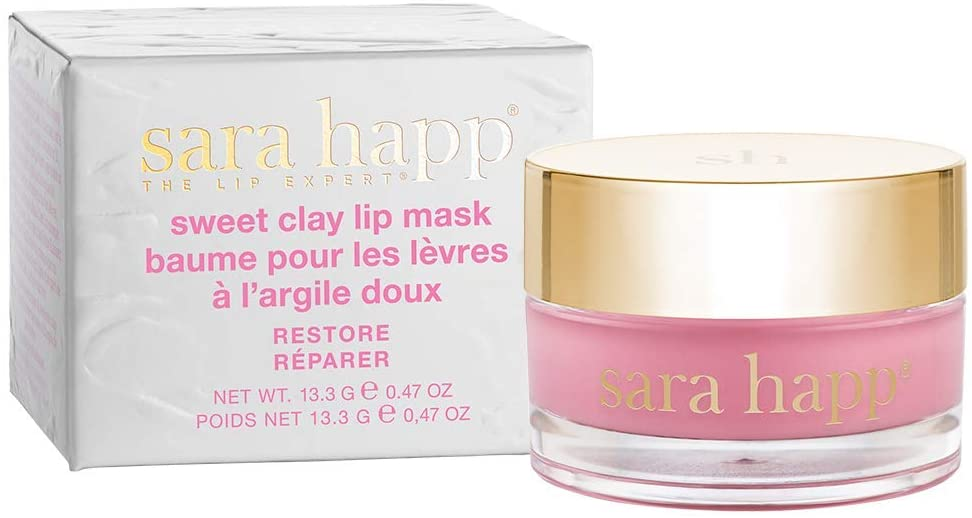 With Sara Happ's pink pot of excellence, a.k.a Clay Lip Mask, you can achieve baby soft lips. Thick and luxuriously, this rich, frosting-like mask slathers on to regenerate your lips.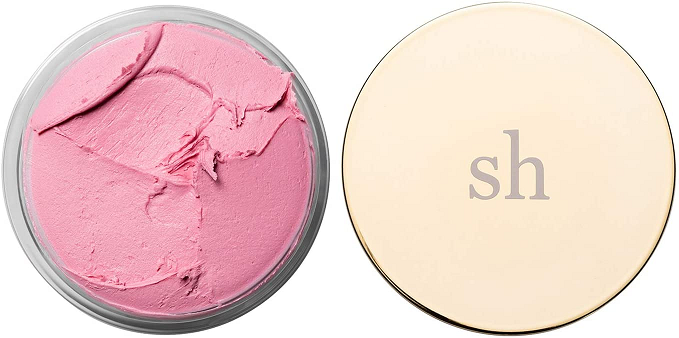 The main ingredients of this pot are:
Bentonite clay: Calming detoxifying treatment
Shea Butter: helps to soften the lips
Natural oils: provide soothing sensation and benefits
Swertiamarin: amazing restorative properties
How To Use
Layer up a plentiful amount of this fluffy pink goodness on your lips, like frosting on a cake.
Let it sit for about 10 minutes to 20 minutes.
Wipe away using a tissue or wet washcloth.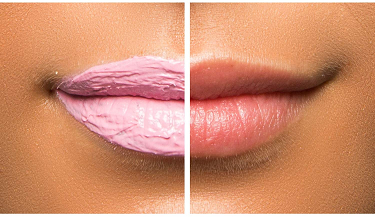 Dr. PAWPAW Scrub & Nourish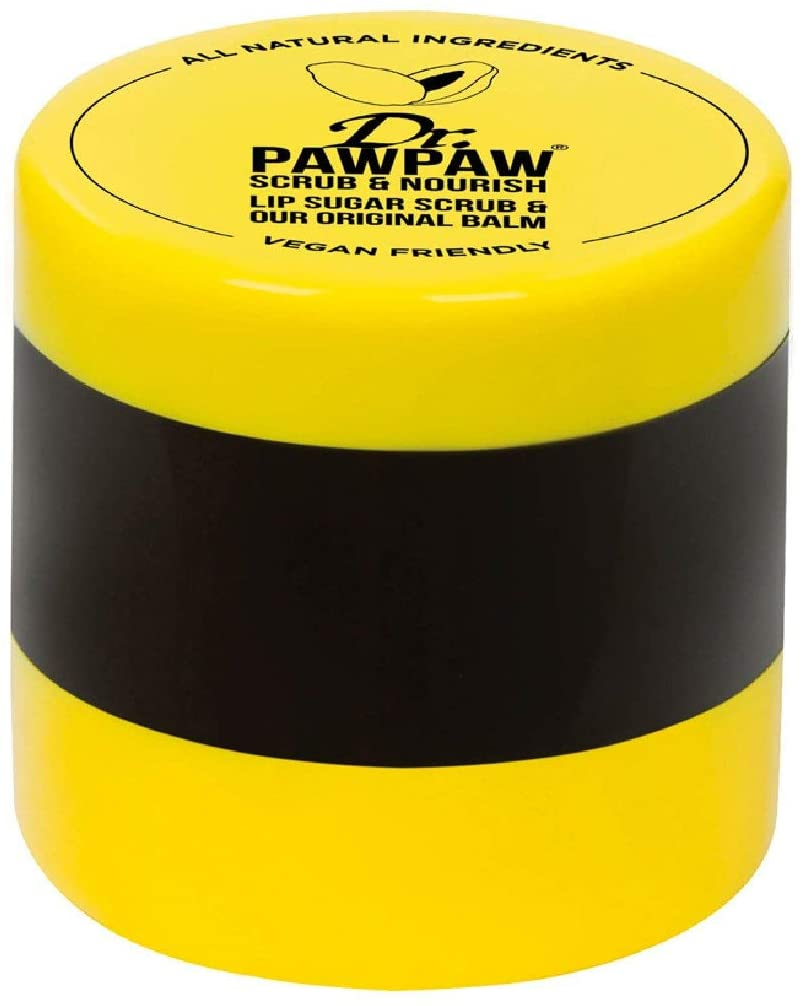 Next on our list of best lip care brands is the Dr. PawPaw Scrub and Nourish. This lip scrub is a handy 2-in-1 pot that features:
Top Pot – lip sugar scrub that exfoliates dried flakes of dead skin cells away.
Bottom Pot – an award-winning original balm that will make your lips soft and supple in no time.
If you are suffering from constantly dry and flaking lips then this little pot will save your lips. The scrub is a little bit fine which is a good thing, because the chunkier ones seem to separate on the lips, making them hard to use. The balm will feel smooth and soothing on your lips with no stickiness or weird taste. It lasts well so you will not feel the need to reapply it every hour like others and you will only need the smallest amount.
Its Remarkable constituents include:
PAWPAW FRUIT– amazing nourishing properties with long-lasting results.
ALOE VERA – soothes and repairs.
OLIVE OIL – deeply conditions obstinate dry cracked lips.
How To Use
Apply lips scrub and rub gently on lips.
Wipe after a few minutes of rubbing.
Now apply lip balm to provide moisture to the lips
Its clever 2 in 1 pot makes it one of the best lip care brands according to packaging.
THE ORIGINAL LIP DUO by Frank body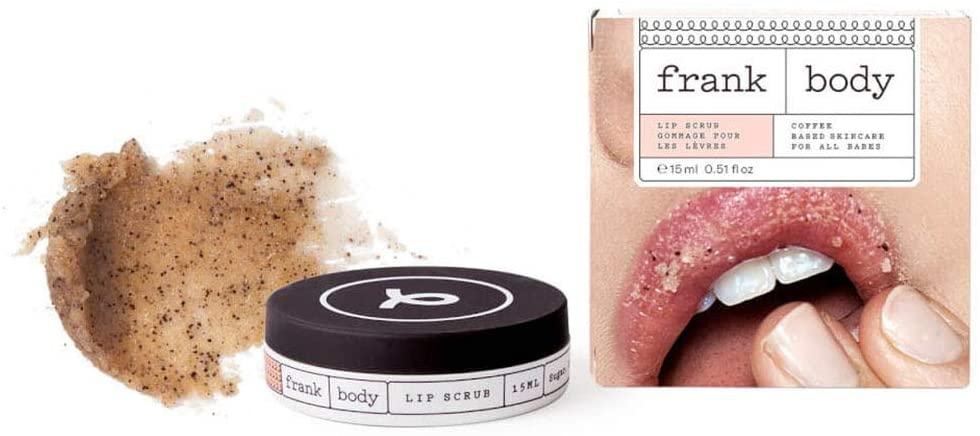 Double your defenses against chapped and dry lips with THE ORIGINAL LIP DUO by Frank body. The Original Lip Duo pairs a smoothing Lip Scrub with an ultra-hydrating Lip Balm.
The Lip Scrub is infused with roasted coffee seed grinds and raw sugar to gently remove the flaking dead skin away and cold-pressed macadamia oil and beeswax to moisturize.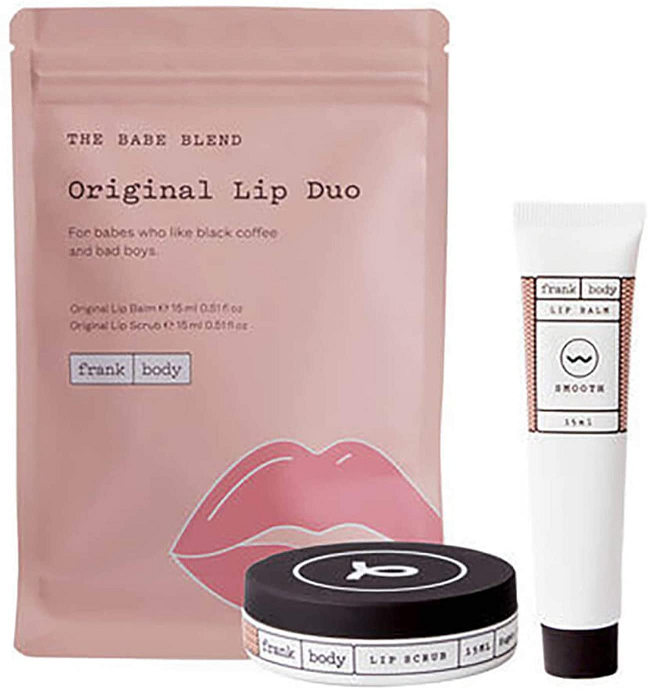 The Lip Balm is packed with nourishing ingredients like:
Lanolin: a moisturizer that resists dryness and acts as a protective barrier
Oil blends: Coconut, grapeseed, and olive oils for nourishment and most importantly coffee arabica seed oil to help enhance blood flow and collagen generation for a natural plumper pout.
vitamin E: soothes irritation.
How To Use
Apply lips scrub and rub gently on lips.
Wipe after a few minutes of rubbing.
Now apply lip balm to provide moisture to the lips
Burt's Bees Overnight Intensive Lip Treatment
Burt's Bees Overnight Intensive Lip Treatment moisturizes, hydrates, and softens the lips. This lip treatment helps to restore the natural moisture of the lip when you relax so that you can wake up to lips that look smooth, wonderfully soft, and supple
The nutritionally rich formula with lots of Ceramide reduces the fine lines and wrinkles and helps to restore moisture.
How To Use
Apply liberally to your lips before bedtime so that your lips can regain their health condition when you sleep.
Cleanse your face, as usual, the next morning
If you feel like that your lips need extra attention, you can apply during the day as well.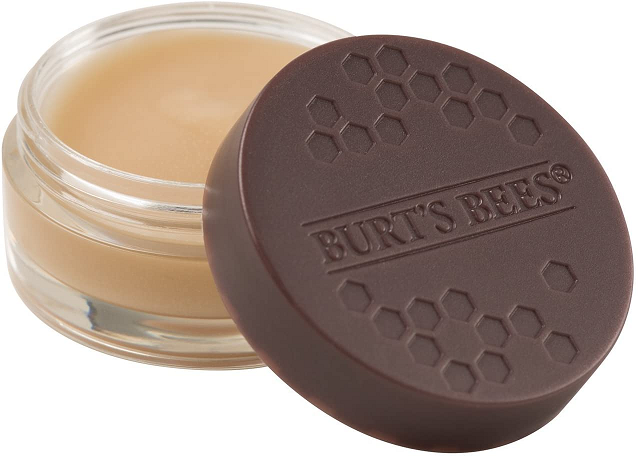 Aquaphor Lip Repair Ointment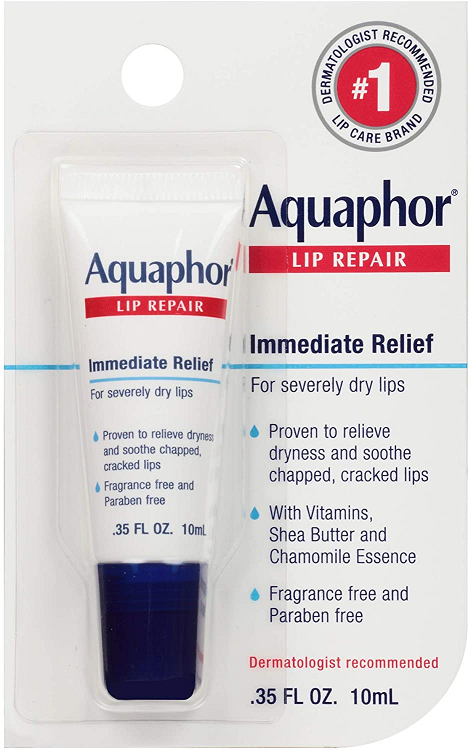 Aquaphor Lip Repair is a fragrance free ointment that is specially formulated for sensitive lips as it immediately heals chapped and cracked lips. It provides effective, long-lasting moisture so that the lips look and feel healthier.
It is the number one Dermatologist recommended lip care brand that is proven to soothe chapped and cracked lips and diminishes dryness. It works by sealing in moisture and blocking out dryness.
This wondrous lip ointment is formulated with
Shea Butter: provides deep moisture for lip moisture restoration
Chamomile essence: provides a soothing effect.
Nourishing vitamins.
How To Use
Swipe Aquaphor Lip Repair Ointment on your lips as per your desire and with regular use, your lips will be healed.
It is one of the best lip care brand choice as it is the number one dermatologically recommended.
Henné Organics Lip Mask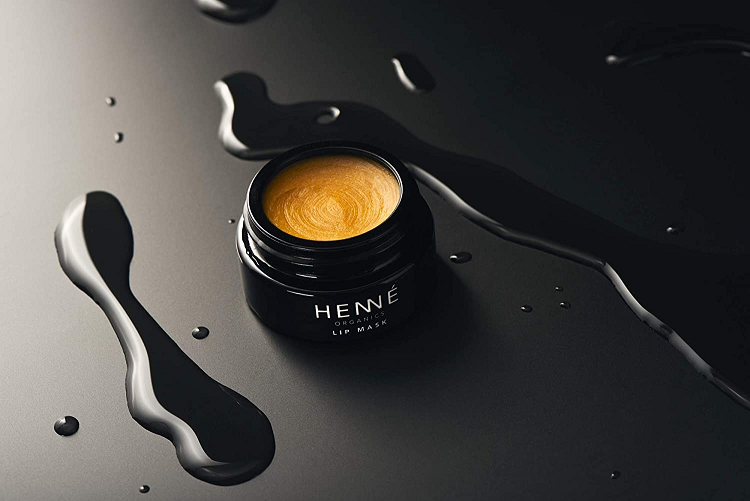 Give yourself a spa at home experience with Henné Organics Lip Mask. It is an Intense lip treatment that conditions the lips and forms a protective layer to help restore its moisture.
It works long hours while you sleep so that you wake up to lips that are ready for an even application of lip color or lip balm. Its calming sweet citrus aroma will make it a relaxation treatment for you.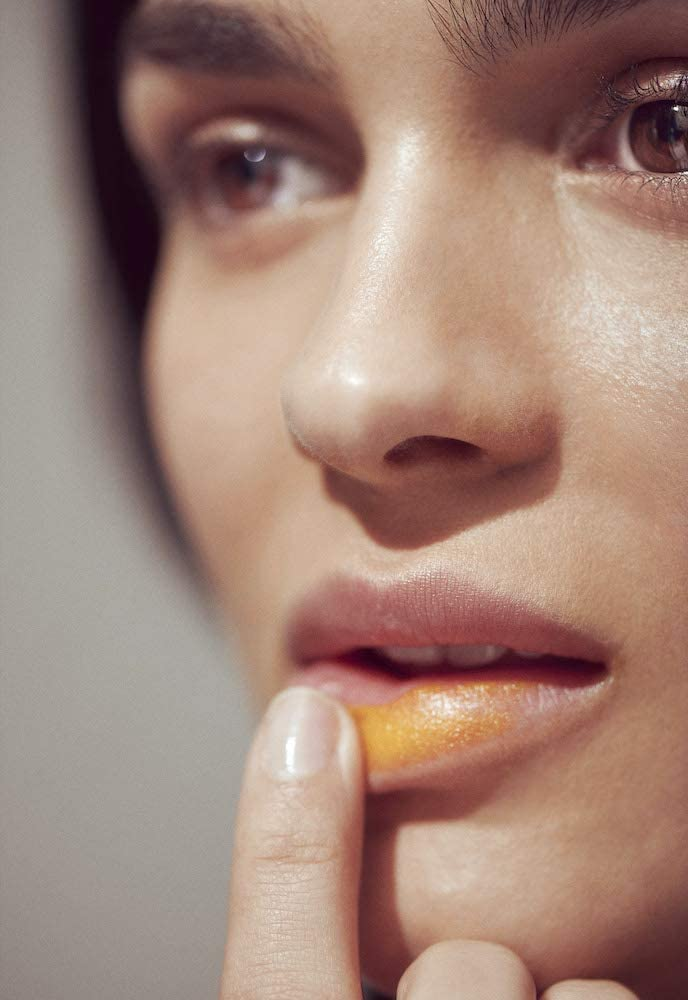 This indulgent lip care is a nourishing fusion of:
Sea buckthorn and evening primrose: soothe and hydrate lips for a beautifying and replenishing lip therapy
Oil Blends: this lip mask combines the benefits of rosehip, avocado, jojoba, pomegranate, cranberry, black cumin, peppermint, lemon and sweet orange, beeswax, vanilla, Vitamin E.
How To Use
Apply a thick layer of the lip mask
Leave it on for as little or as long as you desire
Wipe away gently by using a tissue or cotton pad
Bite Beauty Agave+ Nighttime Lip Therapy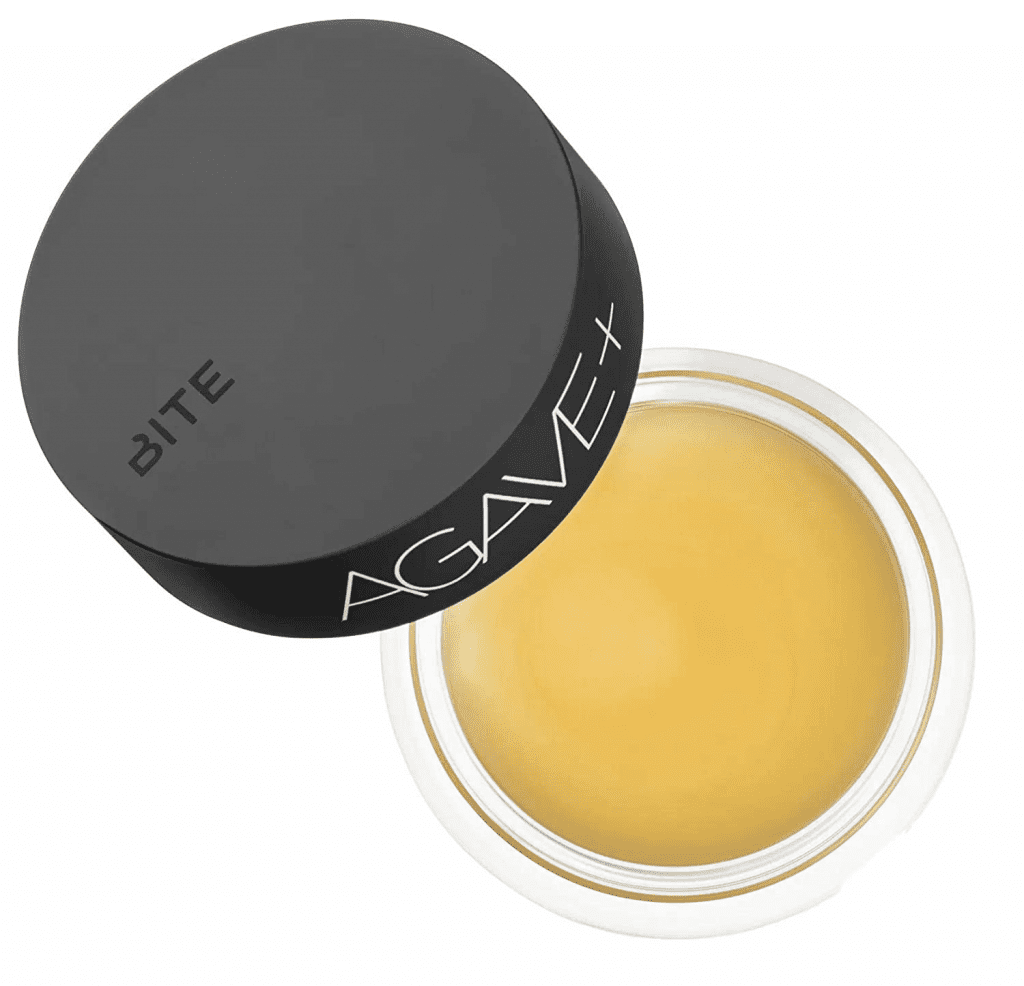 Bite Beauty Agave+ Nighttime Lip Therapy is a deeply hydrating lip sleeping mask. They call it a game-changer balm-to-oil formula. Wonder why they call it so? It is because it is an innovative formula that starts as a solid but melts onto lips to conform to them and provide a night long of moisture. It works long hours to provide more nourished and supple lips overnight. Not to mention its dreamy scent of chamomile-bergamot that acts as a plus point of giving a relaxing night time vibe.
Its deeply hydrating constituents are
Agave Nectar: help soothe and nourish the lips
Pomegranate Extract: provides an antioxidant boost to the lips
Oil blends: Sunflower, Safflower, and Jojoba Seed Oils help seal in moisture all night long
How To Use
Before you go to sleep, liberally apply this mask to your lips so that when you sleep your lips recover health.
As usual, cleanse the face to reveal soft lips the following morning.
Lip Treatment by Hanalei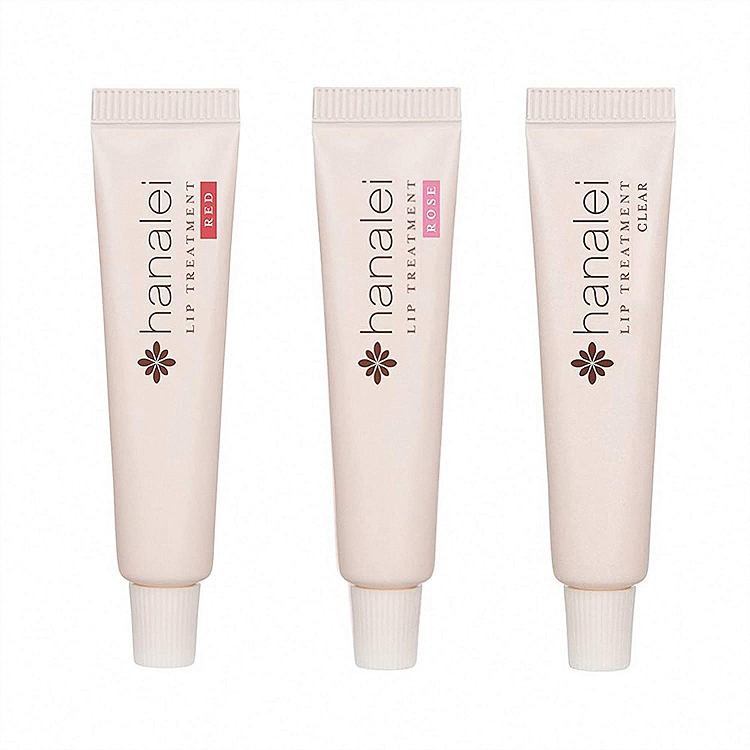 Lip Treatment by Hanalei is a power pack lip treatment that moisturizes and rejuvenates dry lips.
Its main nourishing Ingredients are:
Hawaiian Kukui Nut Oil – contains vital fatty acids that restore hydration.
Agave Nectar and grapeseed oil– a source of natural antioxidants that help soothe and avoid dangerous radicals to the lips
Shea butter: provides the lips with intense moisture.
Who does not like a good lip treatment with beautiful shades? Hanalei's Lip Treatment brings its lip treatment in different shade variations which include: Clear, Rose, Red, Mauve Pink, Peach Pink, Dragon Fruit, and Sand.
How To Use
Slather a generous amount on lips throughout the day or before bedtime, in short use it as you desire.
Its wide shade range makes it one of the best lip care brands.
Perfect Pout Lip Treatment by Wet n Wild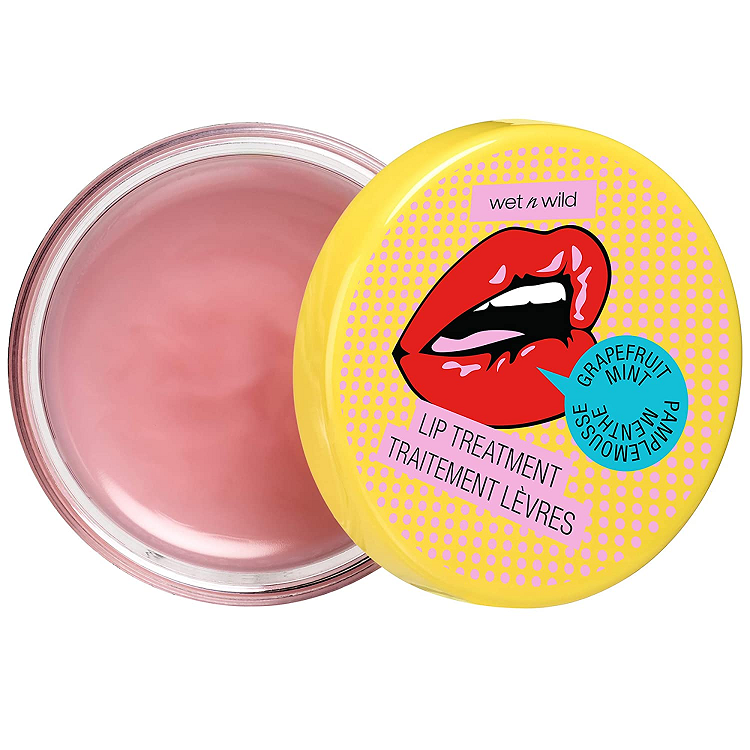 Perfect Pout Lip Treatment by Wet n Wild is a rich buttery balm to soften, heal, and make your lips feel good. It is formulated with a special mixture of grapefruit and mint that softens and nurtures the lips instantly.
The ingredients consist of butter and nutritious oil blends like Sunflower Seed Oil, Sweet Almond Seed Oil, Coconut Seed Oil, and many more, each of them having their super benefits.
How To Use
Apply with a soft circular movement let it absorb to provide long lasting hydration. Can be used as a lip primer before applying lip color.
We hope that you will say goodbye to your dry chapped lips with these best lip care brands that we have brought to you. Welcome super soft, silky smooth lips that you have dreamed of! Blog-Ox.