Lips, being one of your facial focal points, require some special attention. They can become dry, cracked and damaged due to various factors like chilly and dry winds, sunburn, low humidity and temperature and such other reasons. Especially in the cold and dry seasons when they are most prone to drying out and even cracking. This is because the skin on your lips is thinner, more delicate and fragile than the rest of your body. Therefore, Lip care is as essential as skincare.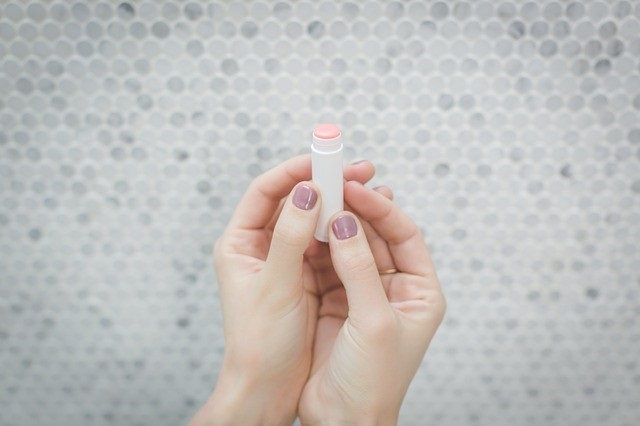 The only solution to painfully cracked, chapped lips is to prevent it by good moisturization beforehand and if you are already suffering from one then using the best medicated lip balm we have brought to you today so that you can get your healthy pout back.
Why Medicated Lip Balms?
Why Medicated lip balms and not the ordinary ones? It is because they effectively treat critical lip conditions as compared to non-medicated ones and heal them faster. Medicated lip balms use a superior moisture system with penetrating medication. They are developed with an exclusive formula to minimise extreme lip dryness and cold sores. The ingredients and formulations of the Medicated lip balms vary so that every type of lip condition is taken care of and cured.
We have selected the following best medicated lip balms for you so that you can have soft and soothed lips.
NOTE!!
Look for your allergens.

Do not use on wounded lips or lips with serious burns.

Not use more than 3-4 times.

Consult a physician if:

There is a serious lip issue.

Lips do not heal within a week or,

The situation worsens.
Burt's Bees 100% Natural Medicated Moisturizing Lip Balm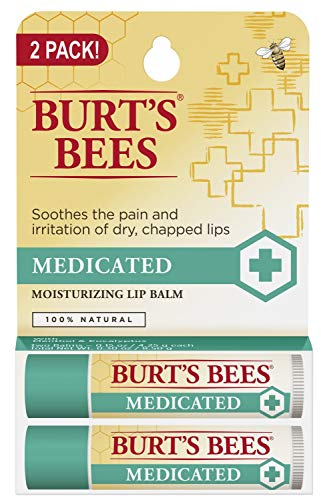 Burt's Bees 100% Natural Medicated Moisturizing Lip Balm is one of the best medicated lip balms. It naturally hydrates dry lips and the result is visible shortly. It is formulated with natural ingredients like Menthol and Eucalyptus that provides momentary comfort from soreness, pain and smells pleasant too. It helps cure fever blisters and cold sores.
The 100% natural formula has the following highlighted ingredients that provide you with the wonderful experience you deserve
Eucalyptus extract and 0.9% menthol: helps soothe lips
Butter blend: Kokum, Cocoa and Shea Butters melts on lips and moisturise them
And oil blend.
Blistex Medicated Lip Balm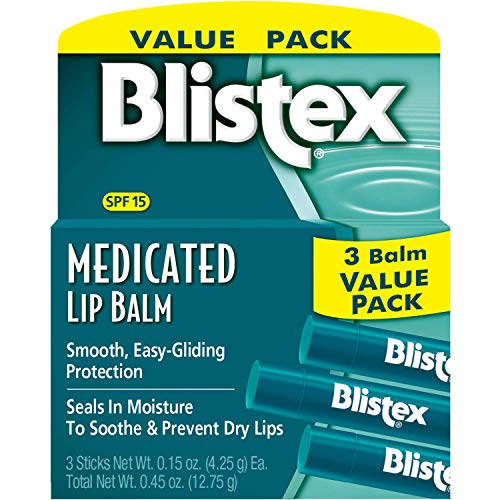 The medicated Lip Balm by classic lip care brand Blistex, repairs dry, cracked, and chapped lips and seals moistures in them so that they do not dry up. This medicated lip balm momentarily comforts your lips while the three long-lasting protectants zaps out the drought of your lips and stops its reappearance making your lips feel smooth and taken care of. It glides easily and smoothly and gives complete lips coverage.
The worth mentioning inactive ingredients include beeswax, camphor, lanolin oil, cacao butter.
Medicated Lip Ointment and Lip Medex Analgesic Lip Protectant are the other products from the brand Blistex that are also worth mentioning to comfort severely dry lips and cold sores.
O'Keeffe's Lip Repair Unscented Balm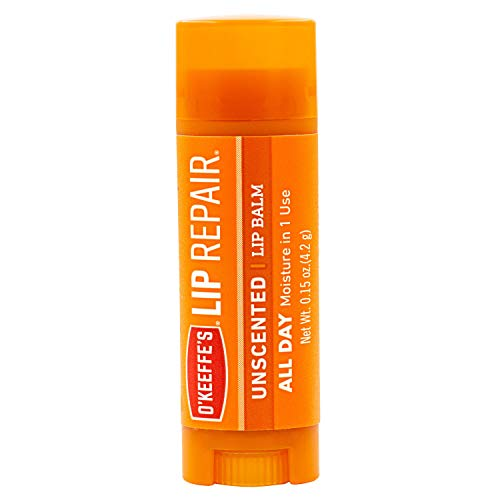 Next on our list of best medicated lip balms is the O'Keeffe's Lip Repair Balm. This wonder balm gives immediate relief to terribly dry and damaged lips. With this lip repair balm, you can get rid of those painful, cracked lips and enjoy a wholesome dose of lip hydration. It absorbs quickly onto the lips and revitalizes your lips so that they become soft and smooth. It provides up to several hours of moisturization. This balm creates a shield on the lip surface so that the moisture stays inside.

Contains natural beeswax, Shea Butter, and Sweet Almond Oil for a soft and creamy texture.
Carmex Original Lip Balm External Analgesic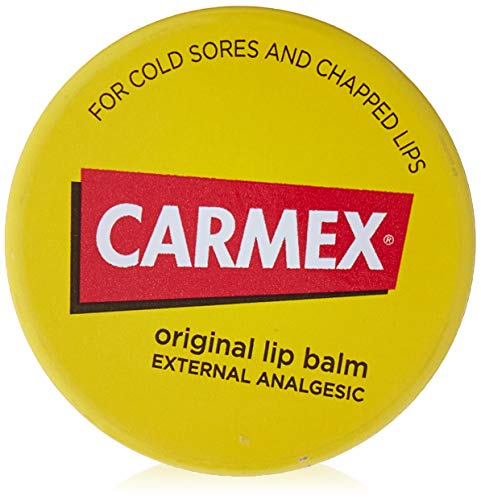 This medicated lip therapy comforts and heals dry, chapped and cracked lips and protect them from any additional harm. It comes in a tube as well as a small tub.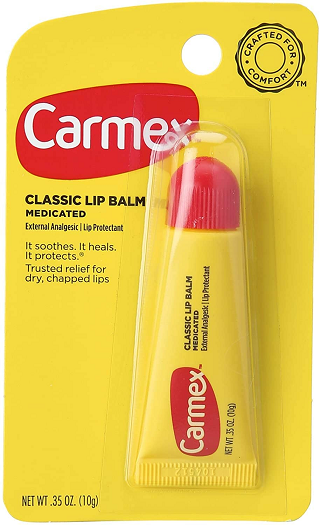 Its effective formula contains
White Petrolatum, Menthol and camphor: for instant relief.
Hydrating goodness: theobroma cacao, seed butter, beeswax and lanolin.
Aquaphor Lip Repair Ointment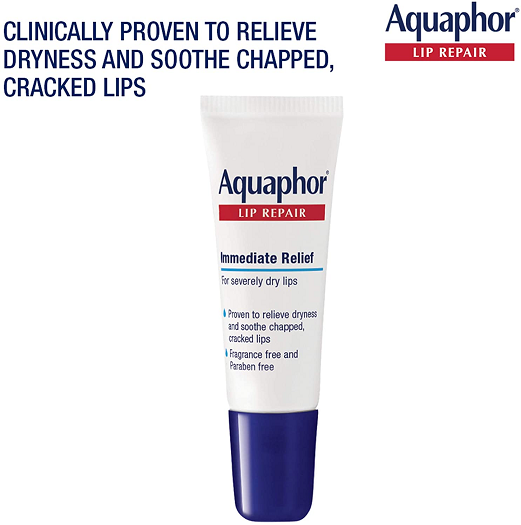 Aquaphor Lip Repair is particularly developed for sensitive lips as it instantly heals damaged lips. It offers efficient and long-lasting moisture to the lips to make them more salubrious. It works by sealing in moisture by forming a protective barrier.
It is formulated with the following to help heal your lips
Shea Butter: provides deep moisture for lip moisture restoration
Chamomile essence: provides a soothing effect.
Nourishing vitamins.
It is one of the best medicated lip balms as it is the number one, dermatologically recommended.
Maybelline New York Dr. Rescue Baby Lips Medicated Lip Balm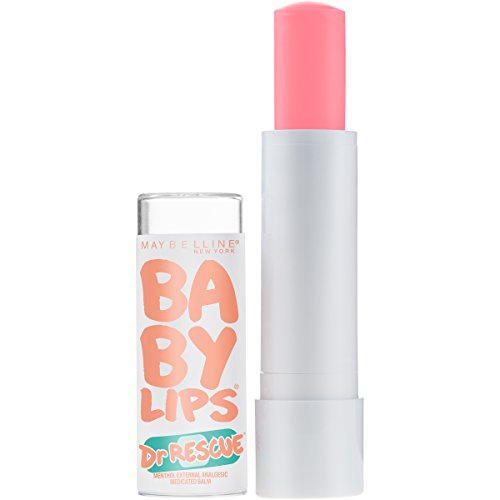 Tired of seeing all clear options only? Maybelline New York Dr. Rescue Baby Lips Medicated Lip Balm is the right choice for you. This medicated lip balm comes with a subtle hue so that you do not have to sacrifice colour for the sake of treatment.
It contains a hint of eucalyptus and menthol for a cool sensation when applied.
Jack Black Intense Therapy Lip Balm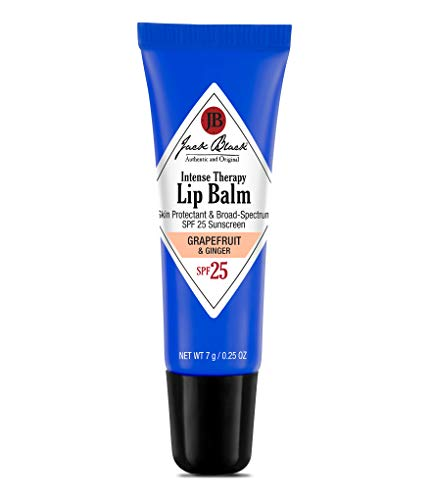 The Jack Black Intense Therapy Lip Balm is next on our list of best medicated lip balms. It delivers brilliant sun protection and protects from harmful UVB and UVA rays, high temperatures and wind burning. This medicated lip balm includes antioxidants and supreme skin conditioners that alleviate and relax sore, chapped and dry lips. The Jack Black Intense Therapy Lip Balm is an ideal option if you are looking for lip defence at a higher level. This intensive medical therapy balm penetrates directly in the lips and starts working straight away.
Infused with the following certified organic ingredients that provide protection to lips
avocado oil and shea butter: for excellent conditioning.
vitamin E and green tea: act as natural emollients.
Dr. Dans CortiBalm Lip Balm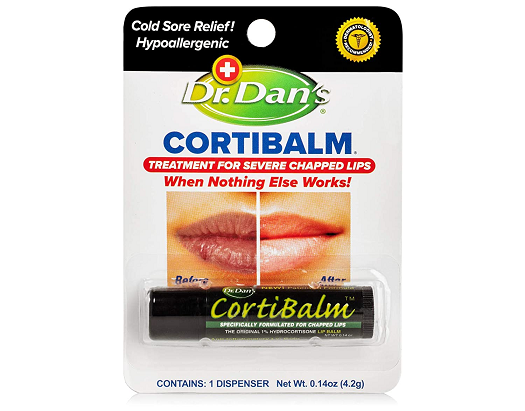 Dr. Dans CortiBalm Lip Balm heals lips that are chapped due to any reason and cold sores. This medicated lip balm reduces almost all types of inflammation and is ideal for people with sensitive skin. Its formula is proprietary and contains no such ingredient that can irritate a sensitive lip.
Cortibalm is a very mild lip balm that is hypoallergenic and is formulated with
1% Hydrocortisone: a wonder ingredient for reducing almost all sort of discomfort of lips.
mineral oil, beeswax, and petroleum jelly: for moisturization
Chapstick Classic Medicated Lip Balm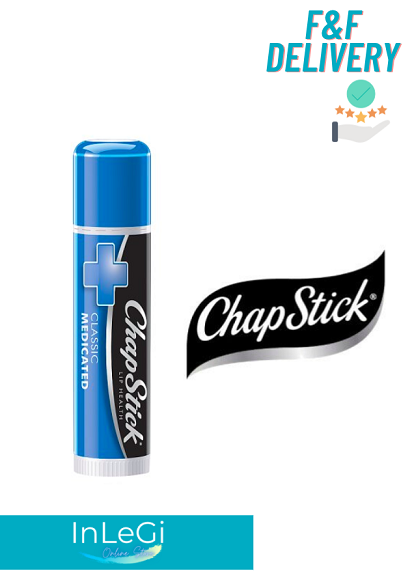 Chapstick Classic Medicated Lip Balm can be used as an external analgesic or as a skin protectant. ChapStick act as a shield for the lips from any type of dryness, cracking, chapping and blisters. It provides a high degree of moisture to the lips that is effectively locked in onto them.
This Medicated Lip Balm active ingredients like 0.6% menthol,1% camphor, 41% petrolatum and 0.5% phenol provides you with some protection and heals the discomfort on your lips.
Induced with cocoa butter, light mineral oil and carnauba wax.
eos The Fixer Medicated Lip Balm Ointment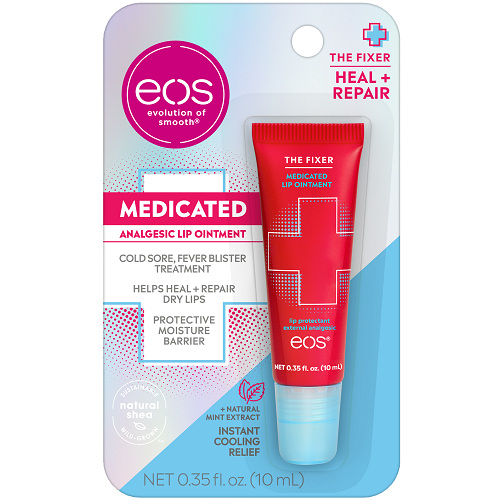 The Fixer Medicated Lip Ointment by eos repairs and restores sore and dry lips. Its multi-beneficiary cooling formula briefly dismisses pain of cold sores or fever blisters, while forming a moisture lock-in barrier to guard chapped lips.
Its trademark SuperShield Shea complex provides luxurious hydration to the lips and a delicious minty flavour makes it pleasant experience.
This medicated lip balm utilizes the following in its formula:
Castor Seed Oil Shea Butter, Cocoa Seed Butter, Sunflower Seed Wax and oil
Active Ingredients: Menthol 0.625%, Camphor 0.500%, Allantoin 0.500%
Neosporin Lip Health Overnight Renewal Therapy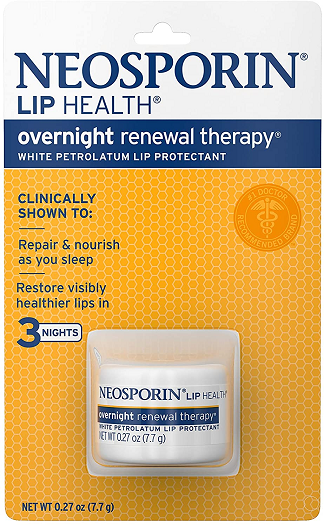 Neosporin Lip Health Overnight Renewal Therapy occlusive formula designed to hydrate lips overnight. Along with hydrating lips and improving healthy lip tone. Neosporin Lip Health Overnight Renewal Therapy provides visibly more salubrious lips by:
A novel blend of antioxidants, vital lipids, peptide, and emollients helps strengthen lips and vitamins and moisturizers restore and nourish as you sleep.
Chap-Ice Medicated lip balm by Oralabs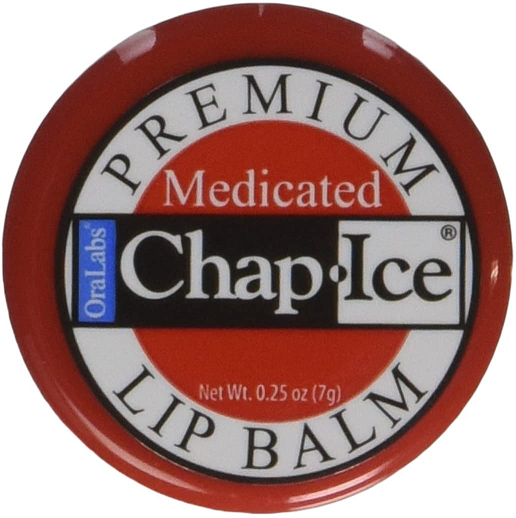 This good medicated lip balm keeps the dry lips protected from harm and heals them. If you want a minty flavour on your lips then you can try cooling relief otherwise original.
Its active ingredients are menthol and mineral oil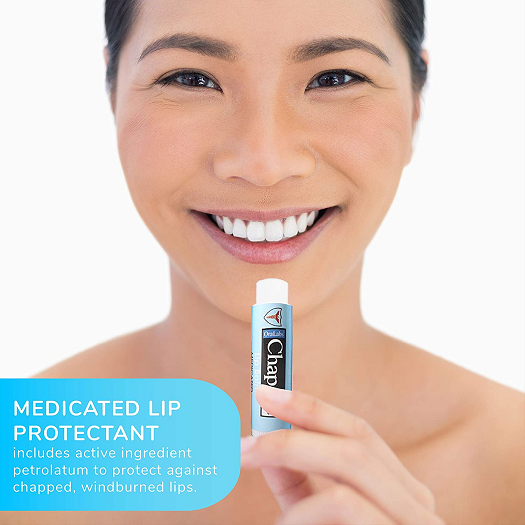 First Aid Beauty Ultra Repair Lip Therapy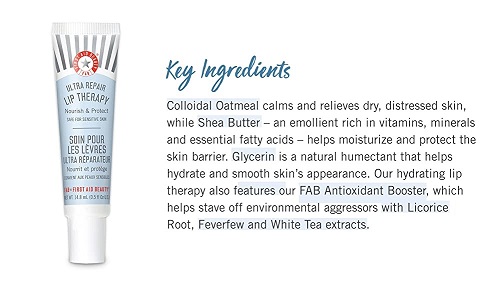 Last but not least on our list of best medicated lip balms is this amazing lip balm. The Ultra Repair Lip Therapy is a Nourishing Lip Treatment that helps hydrates, guard and soothes damaged lips. It is safe for sensitive skin.
It keeps lips feeling soft, smooth and comfortable with the help of following:
Colloidal Oatmeal, Allantoin: to heal and soothe
Squalane, Shea Butter, and Glycerin: nourish and hydrate
Dimethicone: Protect
FAB Antioxidant Booster: Fights free radicals
Try the above mentioned best medicated lip balms so that your lips become healthful and revitalized once again, and you can wear and enjoy a truly happy and radiant smile. Blog-Ox.