The lip colors you choose not only defines your aesthetic sense but also gives an insight about your inner self. Ever wondered how lipstick color show personality traits? Surprised? Yes! You may feel surprised but the color of lipstick you choose to wear most of the times, reveals a lot about your personality. The lip color that you choose to wear can vary depending on numerous reasons. It can match your skintone or your dressing, complement your hair color and even the season can affect the selection of lip colors.
When it comes to your beauty kit, one of the most decisive factors of one's personality is the lip colors they use. As a part of the beauty brigade, I know well that one of our must-haves is a lipstick. Ladies can never leave the home without a lipstick in their handbag. Because for us, beauty is not only the way we dress, the sun shades we carry or the classy heels we bought the other day, but also the color our lips wear.
So, let's dig in and take a look on how lipstick color show personality traits.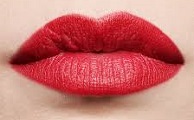 Red
Red lipsticks will always be the glorious queens gracing the beauty thrones. Ladies who choose to wear red lipsticks have poise and confidence in their own worth. Someone with bright red lips means that they are most confident and bold.
If you choose to stand out in the crowd, Red will give you all the confidence and strength you need!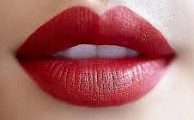 Subtle Red
This color reveals your introvert personality but this does not mean you are monotonous. This type of red shows modesty of a person. Ladies who prefer this shade preferably enjoy selective company rather than being the center of attention in a party.
Wearing this shade on your first date gives an indication to your partner that they should do a little extra effort to know you because you are not an open book to read out.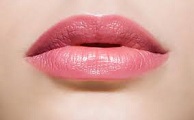 Baby Pink
If you like to wear baby pink lipstick in your everyday look, you are someone who relishes being adorable.
This color tells that you simply love things that are cute and cuddly. You desire all that is visually pleasing, and you have a special soft corner for kids and baby animals.
You might also like light purple or lavender shades of lipstick if you discover yourself being too hard or difficult around the edges. The color can facilitate you to assign a softer, friendlier side of your personality.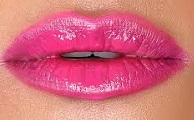 Hot Pink
Ladies with a favorite of hot pink color are keen to lead an adventurous life. Such ladies are always open to whatever new opportunities come their way and never hesitate to say yes to new adventures, people, foods etc.
So, whenever you think that you are ready to take risks, it is time to try hot pink lipstick. Perhaps the coloring will help you have exciting experiences and throw the wind caution.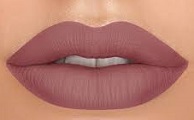 Mauve
This is another interesting and popular color. Those who use this color are careful and organized about their plans. Ladies of the mauve clan are patient and humble. They do not try to rush a situation whatever the day brings. This color is a symbol of power yet simplicity.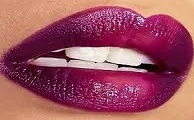 Wine
Wine colored lips are always seductive and sassy. If you are someone who loves to tint their lips wine, you are probably the master of manipulation. You are a live and let live person and let others do whatever they like and take those decisions in which you feel comfortable.
Ladies who prefer to get what they like are generally more likely to prefer this color. Oh, and when there is a contest of love, this color will help you conquer the world.
This color is perfect for those who are feeling that their relationship is getting dry. Wine lips will add just the right amount of fun and drama your night-outs need!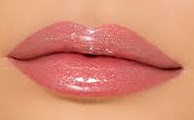 Peach
Kindness of a person is expressed through Peach lipstick shade. This shows that you are stunning and glamorous individual. The one with this color care about the friends & family connected to them and always support them. Ladies whose go to shade is peach are always willing to share energy, time and love with others.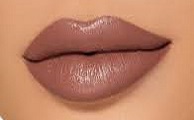 Taupe
When you think of deeper connections then you must try Taupe lipstick. This color shows that you have good connection with the nature, animals and friends and family. Every aspect of life is so meaningful to you.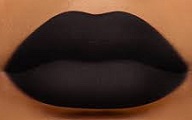 Black
Black does not always mean evil! Negativity and evilness of an individual won't be the reason of black color selection; besides that, it shows a darker side.
The one who are not easily amused or have a darker side of a life, choose this color. These sorts of individuals prefer watching movies, music or spend Saturday nights on a couch, reading a book rather than dating around. These people think that bright colors are to flashy to grab others attention, they feel contented to do whatever they like.
It really may be fun to explore your darker side! Black lipstick and a dark outfit can go a protracted thanks to letting you explore a number of more unexpected parts of your personality.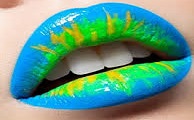 Creative Colors
When it comes to creativity then blue, green, yellow, or any other wild lipstick color is the best option for you.
Going monotonous might be your choice but these colors show that you have a vivid imagination. You can be introvert or extrovert, but creativity and artistry drive a giant portion of your life. You are not afraid to think outside the box or be labeled as "different."
These colors would be the choice of any individual who can't care any less about what others think. Put on some blue lipstick and chuck whatever they must say – what you think, matters most!
Hope our article would be a fun filled insight to how lipstick color show personality traits. Do let us know if your favorite color matches the personality you have 🙂 Blog-Ox.