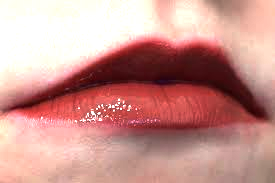 Lip glosses are easy and enjoyable to make. You can customize them according to your liking e.g. scent, color, lip oil and texture. We have brought to you today some very easy recipes required to make your very own Easy DIY Lip gloss.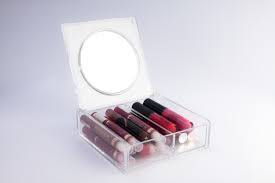 You can alter these recipes according to your preferences as well. Add beeswax or other wax options for a thicker lip gloss and oil for vice versa. Play around with the recipes and enjoy.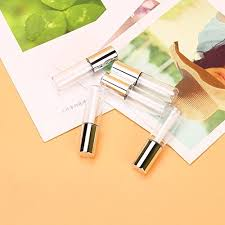 Best Ingredients For Easy DIY Lip Glosses
Natural Oils
In an easy DIY lip gloss recipe, One of the most beneficial components is natural oils. They have the ability to wipe out dryness and restore lip hydration. They are high in nutrients and natural antioxidants, which guard against environmental aggressors. The following can be incorporated into your recipe for formulating an efficient easy DIY lip gloss.
1. Coconut Oil
This oil is ideal for your lips as it nourishes, rejuvenates them, boosts the synthesis of collagen and builds up a protective barrier. Its high Vitamin E content and antioxidants make it a natural anti-ageing agent. Unrefined coconut oil is the best to opt for as it has comparatively higher nutritive properties.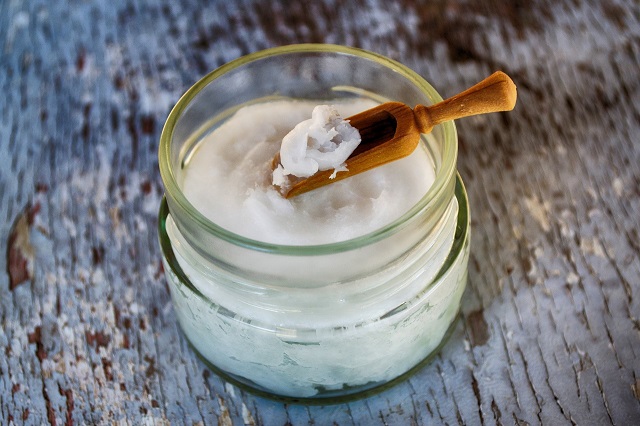 2. Castor Seed Oil
This oil has a high level of a natural sheen and a smooth, easy gliding texture which is perfect for any Easy DIY Lip gloss. Castor oil promotes hydration and locks in moisture. However, a patch test is recommended to check for an allergic reaction.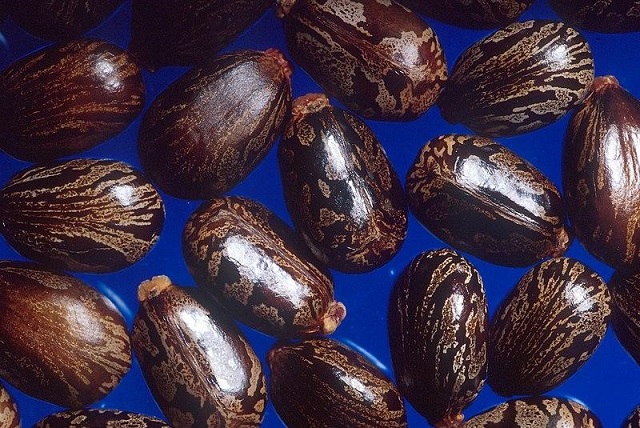 3. Olive Oil
Olive oil has exceptional moisturizing properties and health benefits. It also has antioxidant properties and may prevent and repair Ultraviolet rays damage. Allergy testing is recommended for sensitive skin.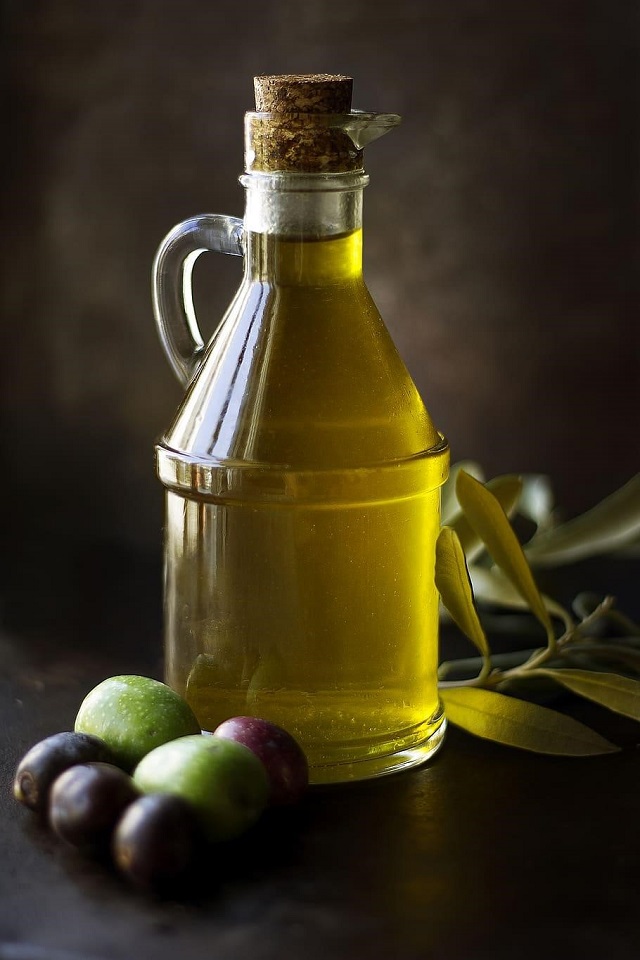 4. Jojoba Oil
Jojoba oil deeply moisturizes the lips as well as repairs dry chapped lips. It is non greasy and fast absorbing. Due to its rejuvenating properties, it help reduce the appearance of fine lines and wrinkles. It also has antibacterial and antioxidant properties as well as it is hypoallergenic.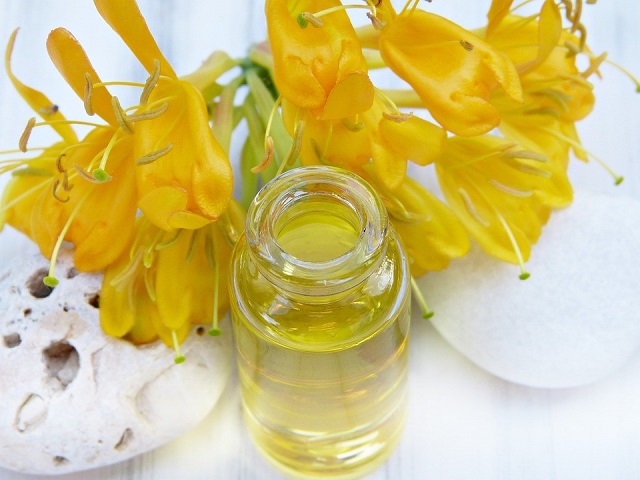 5. Almond Oil
Almond oil deeply moisturises and smoothens the lips. It rejuvenates the lips by decreasing the presence of fine lines and preventing premature ageing due to presence of vitamin E. It also enhances the lip tone.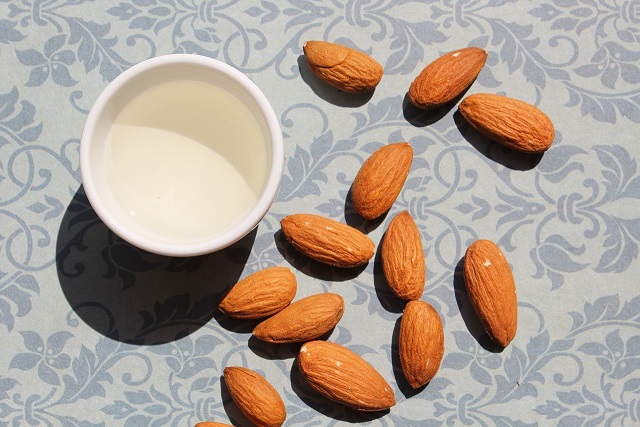 6. Vitamin-E Oil (Optional)
Vitamin E oil moisturises the lips and makes them plump and supple. Vitamin E oil is a potent vitamin that protects against free radicals. It also helps in the healing process and can assist in the prevention of fine lines and wrinkles.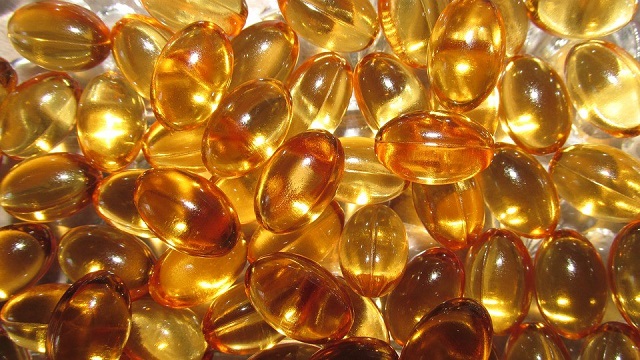 Other than the above mentioned oils, Avocado oil, Grapeseed oil, Hemp Seed Oil, Chamomile oil, Jojoba Oil, Sunflower Oil and such others would also do great.
7. Beeswax
Beeswax provides a protection against environmental damage by forming a barrier on the lips. This barrier also serves the purpose of moisture lock in for the lips. Other than that, It also give a smooth and silky texture to the lip gloss.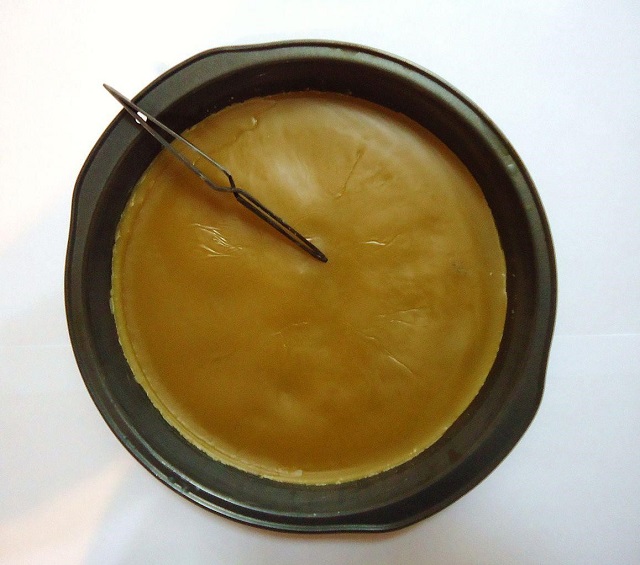 Vegan options include Candelilla, almond wax, etc.
Few Easy DIY Lip Gloss Recipes
When it comes to making an Easy DIY Lip Gloss, one can play with the ingredients by removing or adding them based on their individual favourites and availability. There are no hard and fast rules for it. To give you an idea, we've included some Easy DIY Lip Gloss recipes below.
DIY Chocolate-y/Cacao Lip Gloss
This organic and vegan friendly lip gloss recipe without beeswax calls for the following ingredients: castor oil, almond oil, almond wax, few drops of vanilla essence and cacao powder. Use a double boiler method or microwave oven to heat up 3 tablespoons of castor oil, a tablespoon of almond oil and a tablespoon of almond wax in a small bowl. When the wax has melted, add in a levelled teaspoon of cacao powder and a few drops of vanilla essence. Mix until a homogenous mixture is formed. After the Lip gloss is ready, pour it in an old lip gloss tube and enjoy it.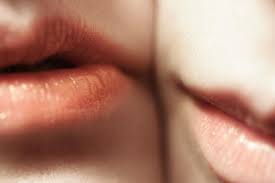 DIY Fruity Lip Gloss
This recipe is inspired by KID-MADE LIP GLOSS.
For this recipe, you will need Coconut oil, Almond oil, and your favourite flavoured drink powders. It is suggested to use those drink powders that are red, pink or peach in colour as those powders will not only give flavour but also a slight tint to your gloss. First, dissolve your fav drink crystals with a teaspoon of almond oil. Once the crystals are dissolved completely, mix that with 3 tablespoons of coconut oil. You can change the amount and type of oil according to your desirability and once you are satisfied with the texture, you can store this homemade lip gloss in any handy small container.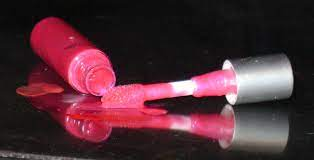 DIY Glittery Lip Gloss
This DIY Glittery Lip Gloss is a brilliant way to utilize your leftover eye shadow or blush. This easy homemade lip gloss calls for the following ingredients.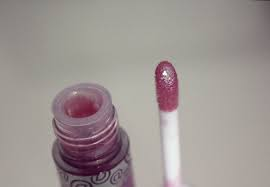 Extra virgin unrefined coconut oil 1 tablespoon, Cocoa Butter 1 tablespoon, Grapeseed/Olive oil 2 tablespoons, Orange Essential Oil 3 drops, Vitamin E Pill 1 capsule, leftover eye shadow or blush. Mix the oils and cacao butter using a double boiler method or microwave oven so that the butter melts and combines homogeneously with the oils. Remove it from heat and mix the remaining ingredients in it until a homogenous mixture is formed. Once the mixing is complete, you can pour the glass in a container and enjoy using it.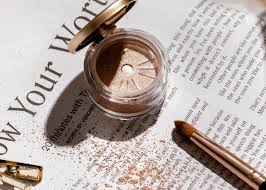 Best Repurpose DIY Lip Gloss
We all have that lip colour that we have finished up and are about to throw its casing. Why not scrape the remaining lip colour from it and repurpose it by giving it a new life in the form of a DIY lip gloss. For this, you will need a tablespoon of coconut oil, a teaspoon of almond wax, a few drops of essential oil, and your old lipstick and eyeshadow scrapes. Melt them so an even mixture is formed. Pour it in an old lip gloss container and enjoy.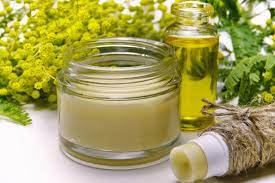 DIY Pink Lip Gloss
This DIY Organic, vegan friendly Pink Lip gloss recipe consists of 1 teaspoon almond wax, 1 teaspoon of coconut oil, 1 teaspoon sweet almond oil, ½ teaspoon hibiscus powder (pink) (must be of very fine grade otherwise it would feel grainy), 1 teaspoon of grape-seed oil or olive oil, and 2-3 drops essential oil. The pink hibiscus powder will provide a beautiful natural colour and is a great organic way for having colour in your gloss. In a small saucepan, add all of the ingredients. Heat on low for a few minutes until the wax has melted. Allow the mixture to cool before adding the essential oil. Fill a small container with the prepared lip gloss.
Hibiscus is rich in Vitamin C that helps even out the tone of the lips. It also has a sweet, zesty aroma that instantly helps lift your mood.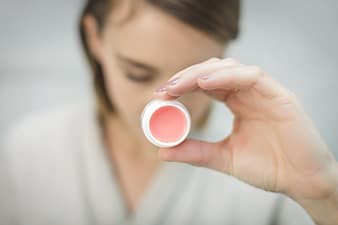 DIY Vaseline-Based Lip Gloss
This Vaseline-Based Lip Gloss calls for the following ingredients:
1 tablespoon vaseline, 1 tablespoon coconut oil, 2-3 drops of essential oil, 1 vitamin e capsule, old lipstick for colour. You can omit essential oil and vitamin e capsule if not accessible. Pour all the ingredients in a bowl, heat it up in a microwave and mix well until all the ingredients are combined.
Once you are done, pour the mixture into a suitable container.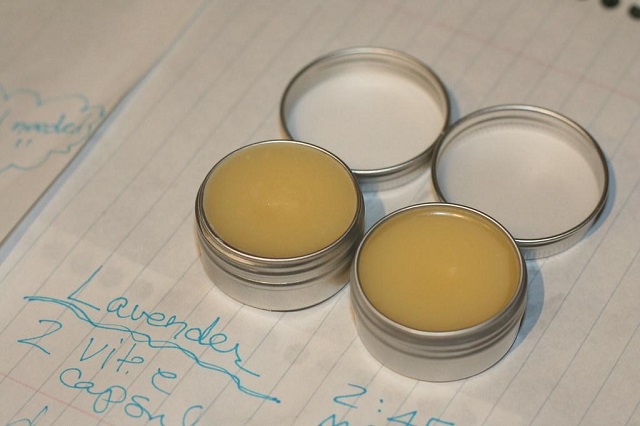 DIY Red Lip Gloss
For making this easy DIY Lip Gloss, we will be using Red colourant carmine. It is a natural colourant derived from an acidic compound in cochineal insects. 1 Tablespoon castor oil, 1 Tablespoon beeswax, few pinches of carmine red colourant (use food based colorant or cosmetic mica powder)
Combine a few pinches of the colorant in castor oil and mix until it becomes a homogenous mixture.
Melt the Beeswax in a microwave oven or by a Double Boiler method. When it has melted, add the colourant and Castor Oil Mixture to it.
You can also use Organic Vegetable based USDA Glycerin for adding thickness to the lip gloss.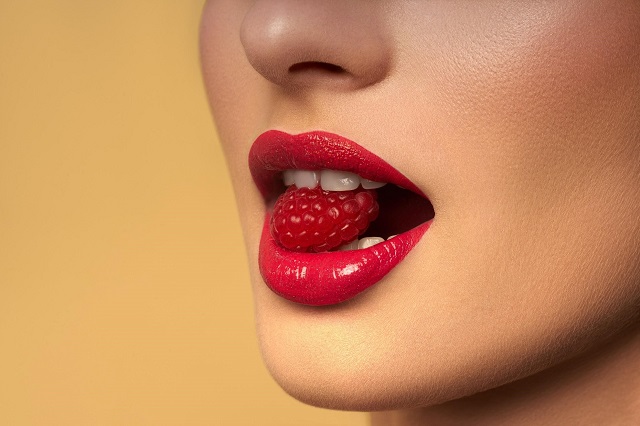 DIY Clear Honey Lip Gloss
For this DIY Honey Lip Gloss, you will need:
1 Tablespoon coconut oil, 1 Tablespoon almond oil, 1 Tablespoon almond wax or beeswax, 1 Teaspoon honey, few drops of essential oil (citrus flavours will make a good combo).
Heat the oils, honey and beeswax in a microwave oven until the wax is fully dissolved. After that, let the mixture cool down a bit and then add the remaining ingredients and whisk to combine. Transfer the mixture to a container and relish it.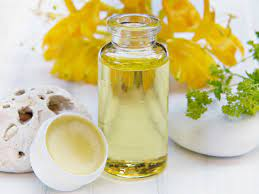 DIY Beetroot Lip Gloss
This DIY Beetroot Lip Gloss gives a healthy pink tint and nice shine to the lips. It comprises of:
1 Tablespoon Coconut oil, 1 Tablespoon Castor seed oil, 1 Teaspoon Cera Alba, 1 Teaspoon Shea butter, 1 Tablespoon grapefruit seed extract and oil, 2-3 drops Vitamin E oil, few drops vanilla extract or essential oils, and beetroot extract or powder as per taste. Melt beeswax and shea butter in a bowl in the microwave oven. Once they are melted, add in the oils and beetroot extract/ powder. However beetroot concentrate blends very easily and gives a smooth finish, but the resulting lip gloss has to be used within a month as it contains water content. On the other end, beetroot powder has to be of a very fine category otherwise it will feel grainy and also its colour is not as smooth as concentrate.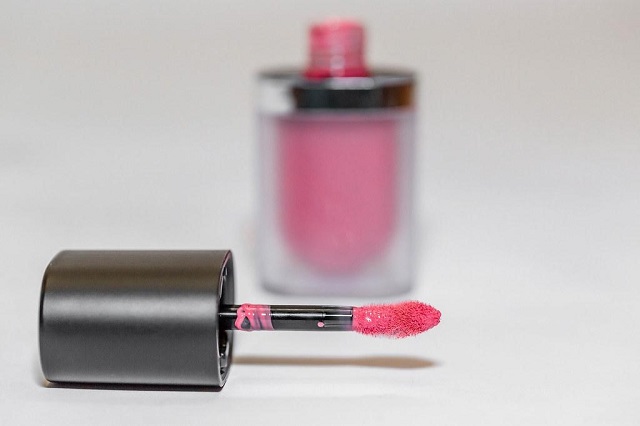 DIY Cinnamon Lip Gloss
For this naturally lip plumping Easy DIY Lip Gloss recipe, you will need: 1 Tablespoon Avocado oil, 1 Tablespoon almond, a few drops of vitamin e oil and pinches of cinnamon powder. Cosmetic mica powder can be used for color. You just have to mix all the ingredients in a bowl and store it in a suitable tube or container and enjoy whenever you want.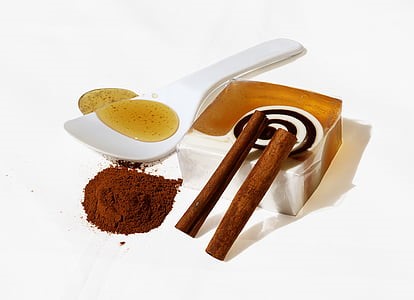 Easy DIY Lip Gloss are not only fun to make but also very healthy for the lips as well. We are sure that you will enjoy making and using these Easy DIY Lip Gloss. Blog-Ox.