Like your face, your lips can also take advantage of exfoliation. They remove all dead skin from the surface of your lips making them super soft. This will essentially make the lip color seem brighter and also elevate absorption of nutritious lip balms and other such products. They can be used twice a week, or whenever there is a mood, to maintain the softness of your lips.
We have rounded up some of the best cruelty free lip scrubs that will leave your pout looking pretty and smooth.
Why Choose Cruelty Free Products?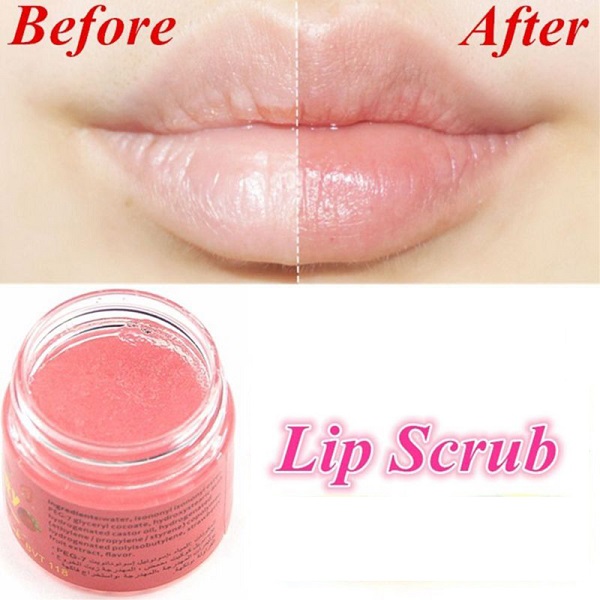 We are all aware of the fact that many industries use animals to test their products, which harms animals and is cruel to animals. When a company does not inspect its goods on animals, then it means that its product is "Free of Cruelty." The purchasing of "Cruelty-free" goods ensures that no animals are harmed during the process. A point to remember is that not all "cruelty-free" things are vegan.
We hope that you will surely find a cruelty free lip scrub to satisfy your needs, below.
Apply the scrub on your lips and massage them for about 30 seconds in a circular movement, to remove dead skin cells and expose smoother and softer lips. Wipe off the excess with tissue paper or cotton pad. To keep the lips even and smooth, use 2-3 times a week.
Pro Kiss'r Lip-Loving Scrub Stick – Fenty Beauty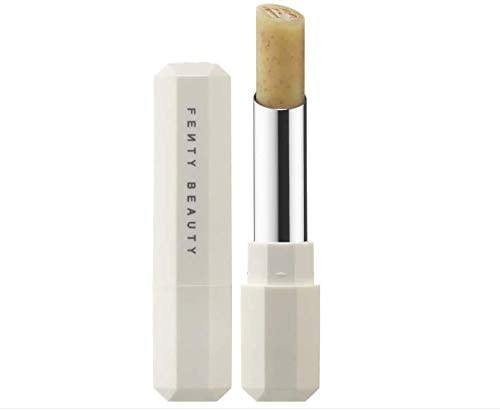 Pro Kiss'r Lip-Loving Scrub stick by Fenty Beauty is no doubt one of the best cruelty free lip scrubs. It immediately gives you soft and kissable lips. It's loaded with apricot scrubbers to exfoliate and provide nourishment at every swipe for immediately perfect kissable lips. This fuss-free lip twist-up scrub stick can be used anywhere, anywhere. Simply swipe over lips and clean it off.
The following ingredients work together to improve the texture of your lips:
Apricot seed scrubbers: to exfoliate the lips
Shea butter: helps cell regeneration and softening of the skin
Oil Blend: coconut oil, castor seed oil, sunflower seed oil, jojoba seed oil, soybean oil.
Conditioning Lip Scrub with Exfoliating Honey Crystals – Burt's Bees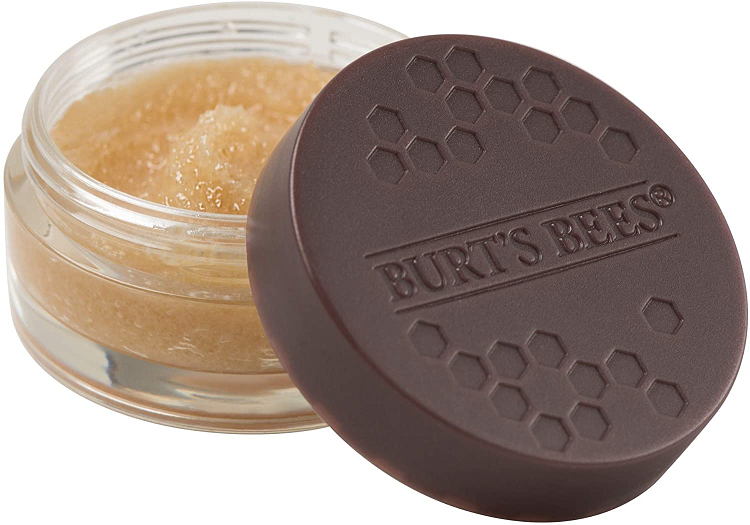 This conditioning lip scrub by Burt's Bees gently exfoliates and soothes dry lips, and provides smooth lips for the perfect application of lipstick or lip balm.
The following rich-nutrient ingredients will make your dry lips wonderfully smooth and soft:
Honey crystals: provide gentle exfoliation
Nourishing blend of oils, wax, and butter.
Sugar Kiss Lip Scrub – Makeup Revolution
Buff away those rough, dry lips with Revolution Sugar Kiss Lip for a natural healthy glow. It is a cruelty-free and Vegan gentle scrub that will remove dead skin and uncover the baby soft lips from underneath.
It improves the lip texture with
Sugar crystals: to exfoliate
Shea butter: helps cell regeneration and softening of the skin
And other nourishing ingredients.
The yummy variants are Pineapple Crush, Watermelon Heaven, and Cravin' Coconuts.
Lip Scrubs – Sara Happ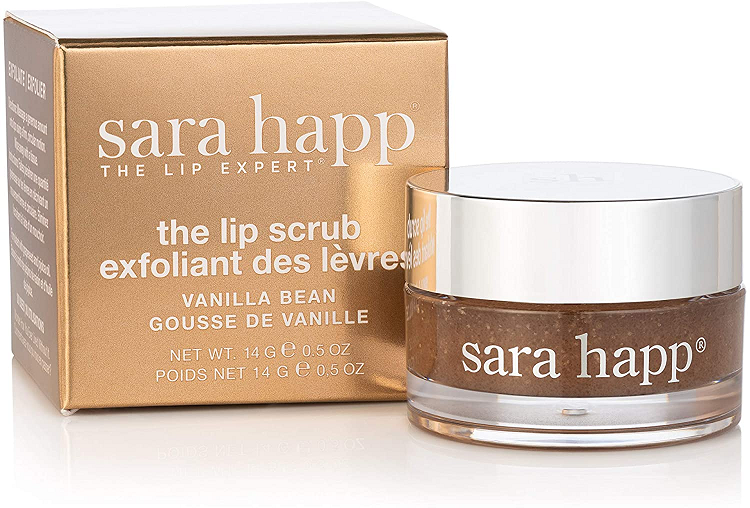 Give yourself an at-home spa experience with Lip Scrubs By Sara Happ to give you a naturally beautiful pout.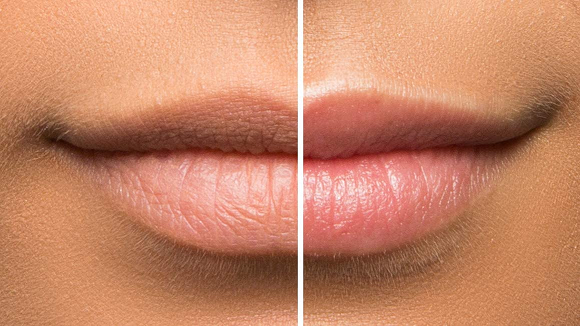 The following make your lips soft and supple.
Sugar crystals: exfoliate
Jojoba seed oil: repairs skin
Grape Seed Oil: makes lips softer and more elastic
Sunflower Seed Extract: fights dryness and damage
Rice Bran Extract: condition and soften skin
Its amazing variants are Sparkling peach, vanilla bean, pink grapefruit, brown sugar, pumpkin spice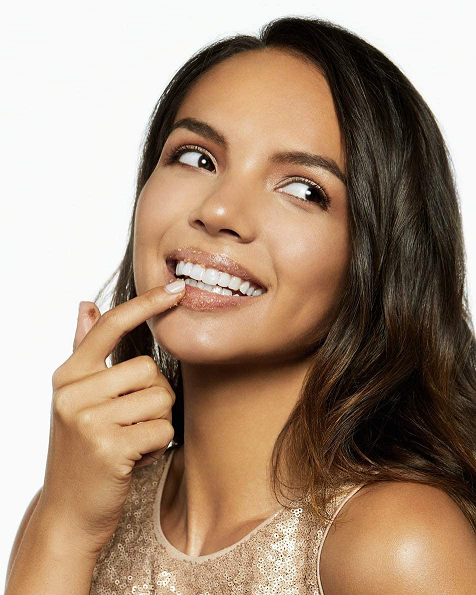 FRANK BODY Lip Scrub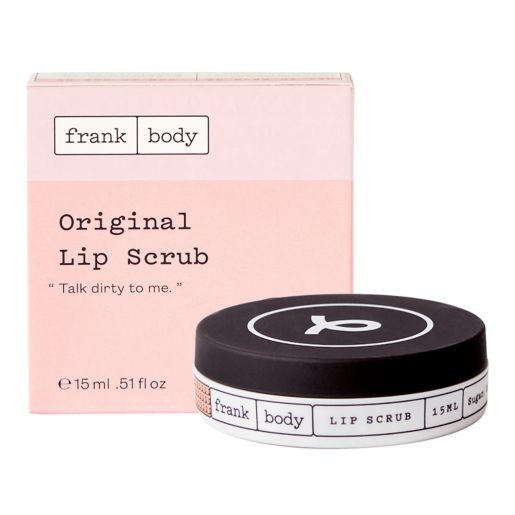 Next on our list of best cruelty free lip scrubs are the ones by frank body. Your pout is assured to buff up really well with frank body's Lip Scrub.
The following improves the lips resulting in a smoother, firmer pout.
Roasted coffee seed grinds and raw sugar: gently exfoliates.
Macadamia oil: helps to soothe irritation
Coffee arabica seed oil: helps to invigorate collagen development.
You can choose between 'Shimmer' and 'Cherry Bomb'
Henné Organics Lip Exfoliator in Nordic Berries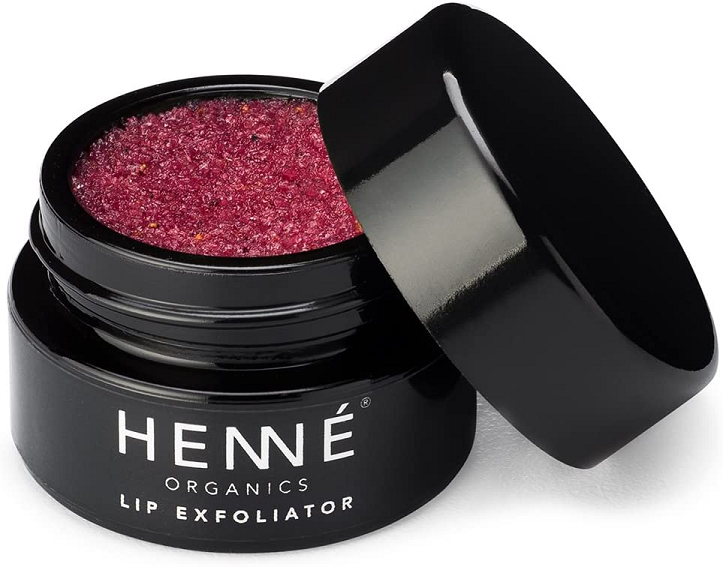 Exfoliate away dead skin cells of your lips with Henné Organics Lip Exfoliator that will leave your lips feeling softer and smoother in texture. This rich herbal lip exfoliator scrub helps recover your valuable lips. Nordic Berries is influenced by cool Swedish forest and the fresh fragrance of wild berries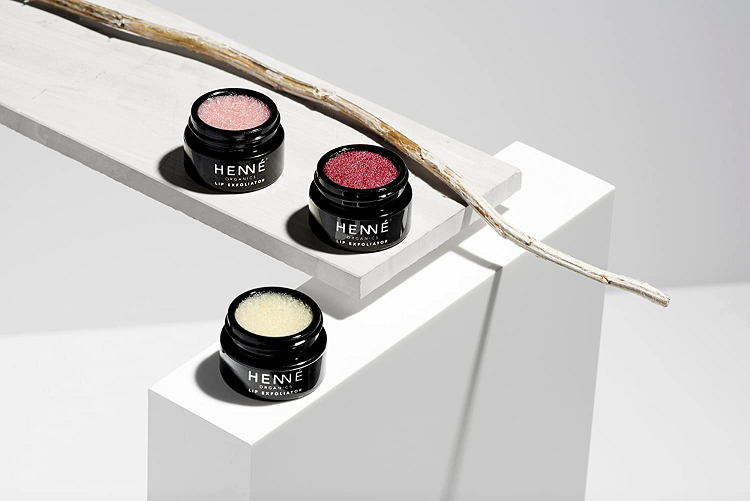 Its organic and non-GMO ingredients include:
Sugar crystals: exfoliate
Beeswax and shea butter: assists in regeneration of cells and skin softening
Oils blend: coconut, jojoba seed, raspberry, blueberry seed oils combine to rejuvenate and protect the lips.
Vitamin E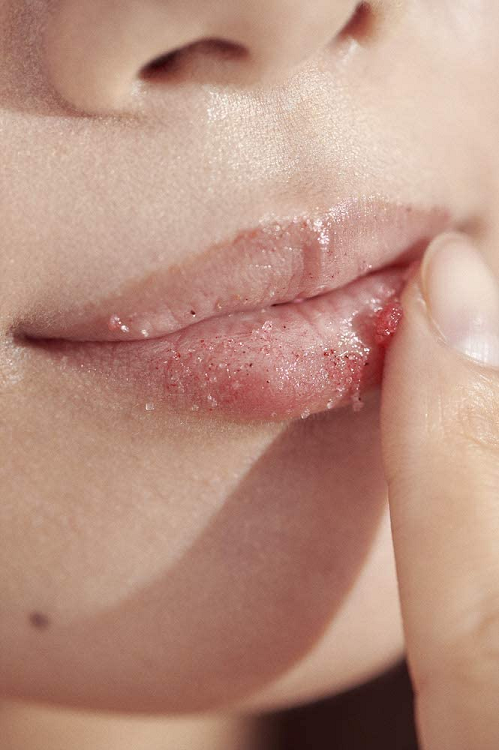 Ecolips Organic Lip Scrub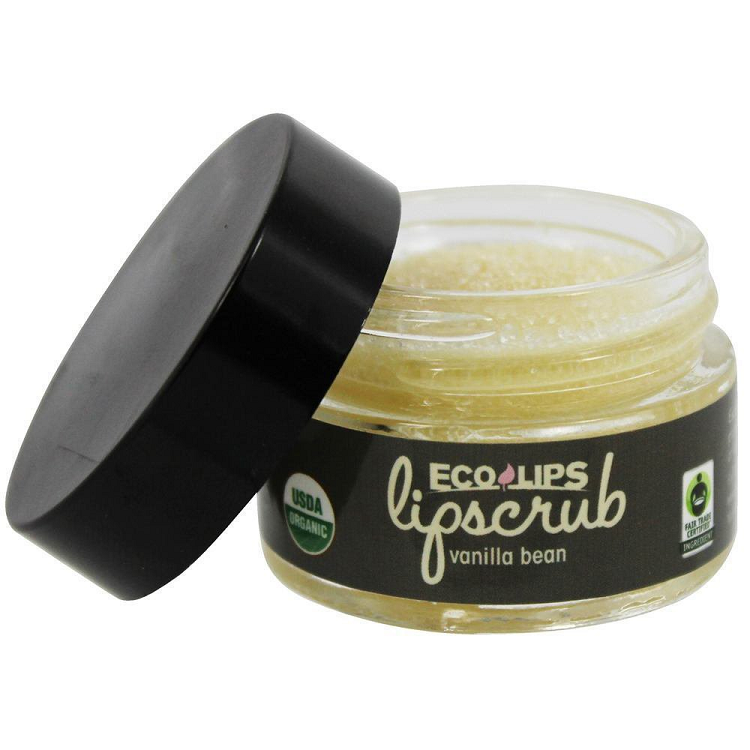 Ecolips Organic Lip Scrub leaves lips feeling luscious, supple and smooth, and perfectly conditioned.
Its yummy variants are Brown Sugar, Vanilla Bean, Mint, Mint Truffle
Brown Sugar: exfoliate
Beeswax: lock in moisture
Oil blends: Castor Seed Oil, Coconut Oil, Jojoba Oil, Olive Oil to rejuvenate and moisturize lips
KIKO Milano Lip Scrub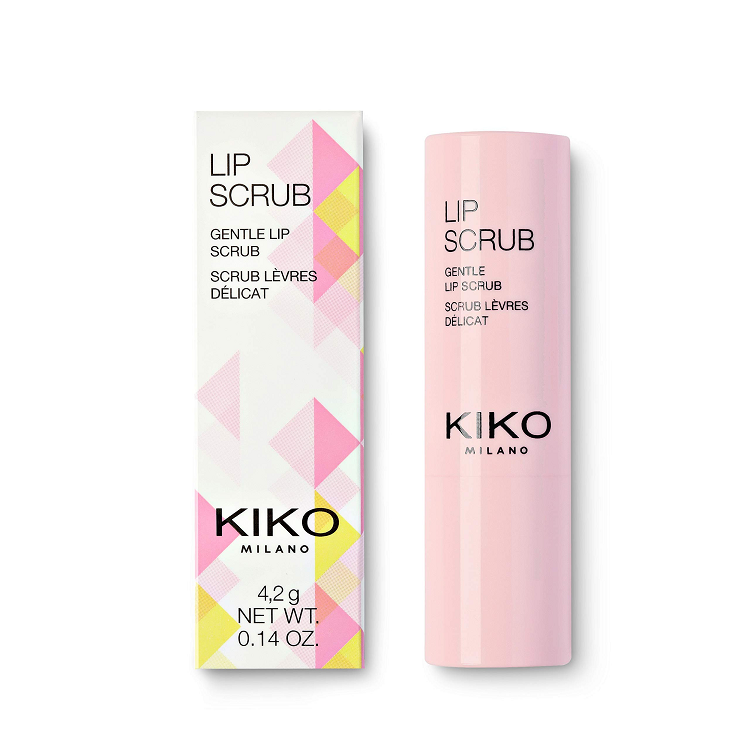 Our list of best cruelty free lip scrubs can't be completed without mentioning this amazing product by KIKO Milano. KIKO Milano Lip Scrub comes in a convenient stick that will eliminate chapped lips, leaving luscious lips behind. The unique crystals of the formula exfoliate the lips gently so that the dead cells and impurities are eliminated. The lips are enhanced by a new brightness and suppleness. It stops cracking of lips due to dryness. With the soft, innovative form
lips are gently exfoliated.
Its unique crystals work along with:
Shea butter: helps cell regeneration and softening of the skin
And other moisturizing ingredients.
Brown Sugar Lip Scrub by Tree Hut Sugarlips Lip Care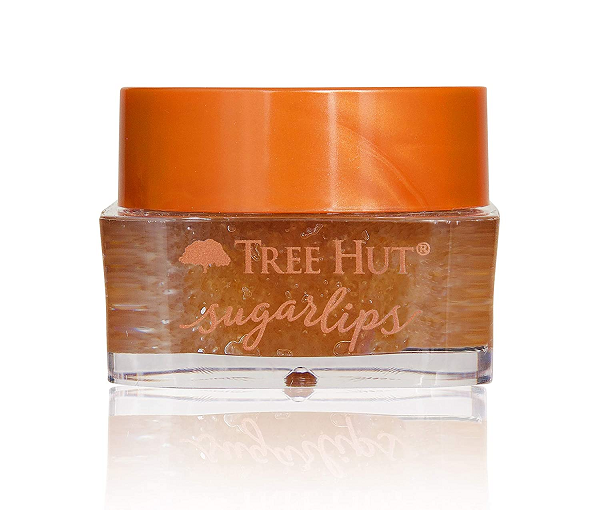 Cleanse your lips for a healthy charm with Tree Hut Sugar Lips exfoliator. It polishes the lips hydrates them. It is a leave-on formula designed especially for dry and chapped lips. It is free of harmful chemicals for healthy lip care. The Vanilla fruit extract gives off a yummy and irresistible vanilla scent and flavor.
Raw sugar: gently exfoliates for smooth lips
Jojoba oil and shea butter: for ultra hydration.
Buxom Power-full Lip Scrub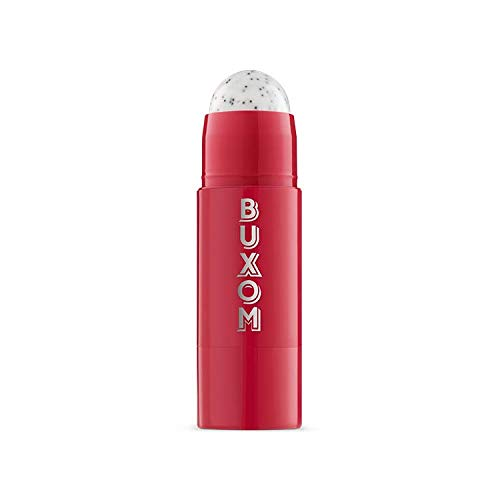 Take out your dead skin and let your lips clean for a healthy glow with Buxom's power-full Lip Scrub. It is a conditioning dragon fruit-inspired lip scrub stick that gently exfoliates lips for a smooth, supple, and sexy pout with a tropical twist.
This mess-free scrub stick consists of
Papaya Fruit Ferment Extract: Exfoliate dead cells, promote skin regeneration, soothes clarify, and brighten lip complexion.
Papaya Seed Oil: deeply moisturizing
Mango Seed Butter: heals damaged lips
Charcoal Powder: detoxifies
Swipe it off a few times across your lips and wipe it off with tissue paper. Its innovative ingredients make it one of the best cruelty free lip scrub.
Fabulips Sugar Lip Scrub – Bliss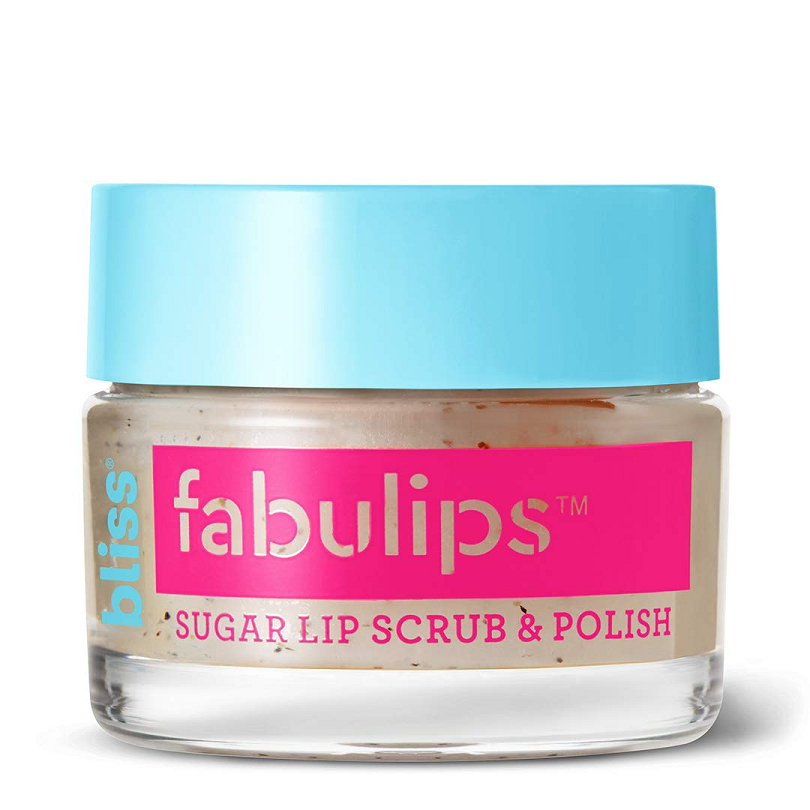 Get your lips ready for action with the innovative Fabulips Sugar Lip Scrub by Bliss. To enhance the texture of your lips the following ingredients work together:
Shea Butter: cell regeneration and lip softening
Cocoa Seed Butter: boosts lip health
Oil blends: Olive Oil, Jojoba Seed Oil, Sweet Almond Seed, Soybean Oil, Orange Oil combine to give amazing results
Almond and Walnut Shell Powder: combined finely granulated sweet sugar provides buffing action
This product is not recommended for those with nut allergies.
Organic Lip Scrub – Beauty by Earth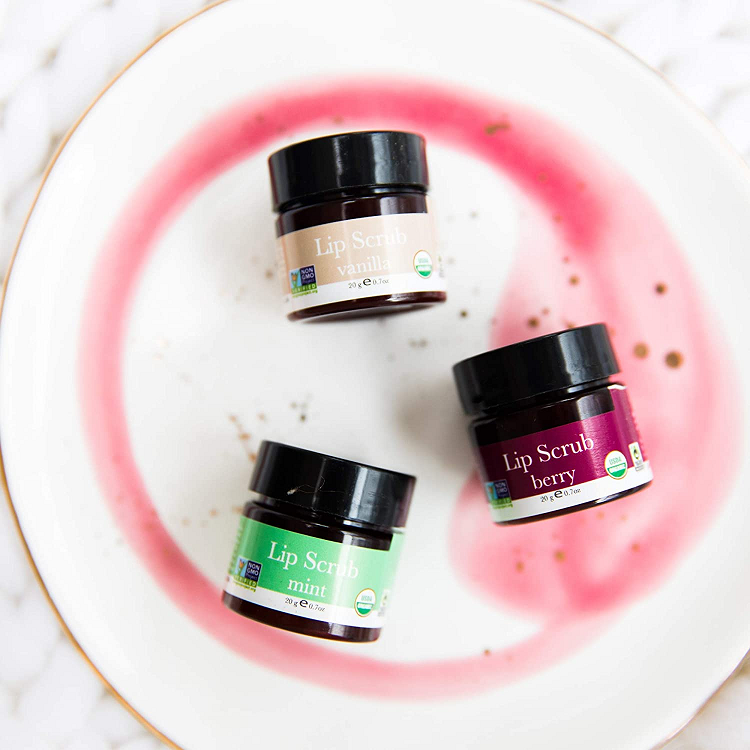 Organic Lip Scrub by Beauty by Earth is a vegan and cruelty free scrub. It is an effective way to banish dry chapped lips.
Its nutritious ingredients comprise of:
Oil blends: Spearmint Oil, Peppermint Oil, Jojoba Oil, Olive Oil, Coconut Oil provide myriad benefits to lips.
Nutritious extracts: Rosemary Leaf Extract, Calendula Flower Extract, Stevia Leaf Extract all having their super
Lano Lanolips Lemonaid Scrubba-Balm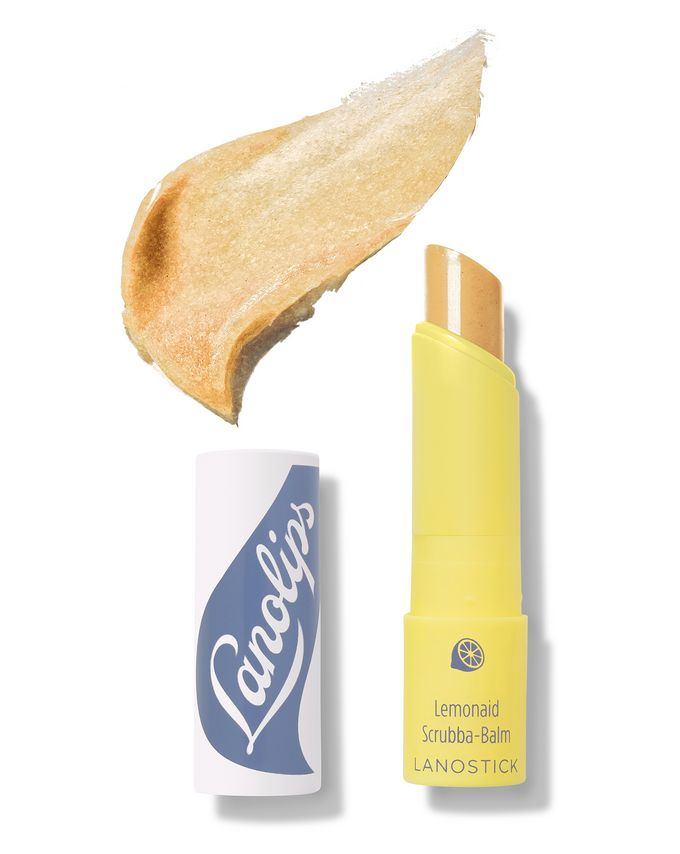 Last but not least on our list of best cruelty free lip scrubs is the Lanolips Lemonaid Scrubba-Balm. This lip balm reveals smooth and supple lips in just a few swipes of a bullet.
Free-the-finger with our handy wind-up Scrubba Balm. Gently & naturally buffs away dead skin flakes, leaving behind a layer of protective, rich & restorative lanolin balm.
Scrubba Balm exfoliates with extra fine sugar crystals & crushed orange peel – which you pat or lick off. The microparticles will not tear your fragile lip surface.
lanolin: moisturization powerpack
sugar crystals: exfoliates
lemon oil: naturally breaks down and exfoliates dead skin.
orange peel: gently exfoliate flaky lips
Choose any of the lip scrubs from the best cruelty free lip scrubs mentioned above and say goodbye to chapped lips. Your lips are promised to feel smooth, soft, and conditioned post scrub. Blog-Ox.