One of the most irritating downsides of summers, hands down is humidity. It's not only irritating but it also makes you feel, ill at ease. Not only the muggy air around you make you feel exhausted, but it also causes some major hair issues which makes you fly off the handle. And that's why, we bring to you the best fresh hair products for humid weather, to keep your hair flowing.
Among all the seasons, choosing summer as the best season is a no brainer. Like duh!!!! how could anyone ever hate summers. Ahh!!!!!! The up coming days waking up to the sunlight, glistening through the curtains and streaming in the windows, energizing you for the lovely day ahead.
Hitting beaches, building sandcastles with damp sand or sitting on your porch or balcony sipping drink while the warm air washes our face. Summers are jam-packed with lots of fun but everything has its own pros and cons.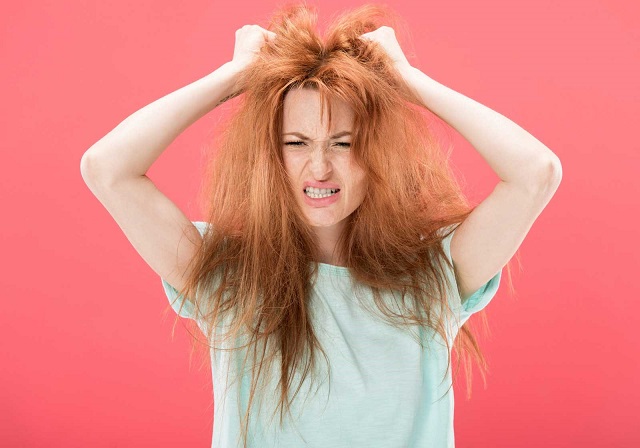 Feeling uncomfortable with the dry air around us is already bad enough (that makes our throat dry and causes sinus issues) but the wreak havoc humidity breaks on our heads is the last straw. For us girls the day is totally unbearable. In fact, after hour of tedious, painstaking, hard work blow drying our hair and styling our locks can be disastrously reverted into an array of kinks, frizz and flyaway instantaneously the second you step out of your makeup vanity.
As this weather carries humidity along with it, it also adds a whole slew of challenges to your hair routine. To fight those challenges and cross all the hurdles that come in our way to get gorgeous attractive hair, we girls have to plan like warriors for this battle with humidity.
Instead of long bayonet and grenade in this war we can get access to all the long hair shampoos bottles, serums and conditioners that could make our summers totally awesome. Place these hair products on your bathroom slabs and show your hair who is the boss.
Now comes the question, that which hair product should you rely on as they all look so welcoming that you just want to get your hands on the product, that right minute, without thinking.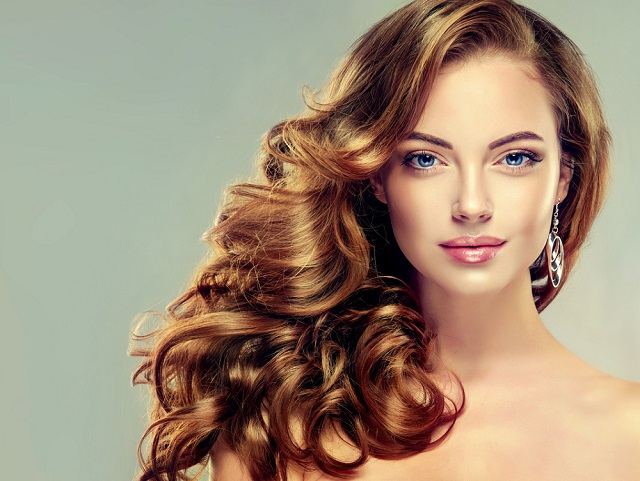 With so many pioneering brands launching hundred and thousands of different kind of frizz control hair products with it becomes really challenging to decide which product should you lay your hands on.
Good news to help you defy the humidity that's bought by summer seasons we have done the leg work for you and compiled the list of the best fresh hair products for humid weather, that would turn your fizzy flared up hair into beautiful breezy lustrous hair that are worthy of your time and money. So, scroll down to find these incredible products to repel frizz and make your hair simply stupendous.
L' Oréal Paris Elvive Total Repair 5 Leave-in Conditioner

L'Oréal Paris product belongs to one of the most known and pioneering brands in the beauty world. This fresh hair products for humid weather by Loreal has a separate fan base and people are in love with this product. It is really essential to those who use a lot of heat styling in their daily routine. Other than that, it fights split ends, dryness, dullness, rough textures and weak strands.
Color WOW Dream Coat Supernatural Spray Anti-Frizz Treatment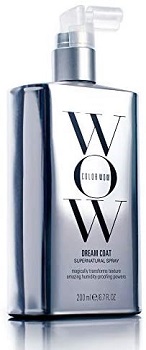 This product is simply more than amazing. It is specially made for frizz control and will work like a magic in your hair. Spritz it onto your freshly washed hair and then activate the smoothing ingredients with the help of your blow dryer to eliminate frizz and allow you to style your hair the way you like, making it one of the most wanted fresh hair products for humid weather.
L'Oréal Paris Elvive 8 Second Wonder Water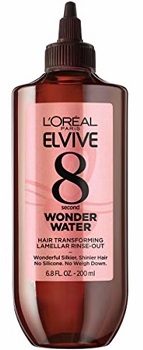 As you know summers are the best time to let your hair loose but who would like to have lifeless, dull hair left loose. Well, here we introduce to you the solution of your problems. Believe me this product is incredible and worth your money. It will help you revitalize your hair leaving gorgeous and shiny. It changes the look of your hair in 8 second! Yes, my dear you read it right, only 8 seconds! Unbelievable right! well try it on and you will get to know that every word that I said was absolutely true.
Kérastase Bain Après-Soleil Shampoo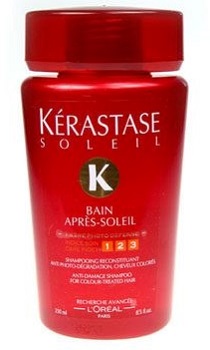 next on our list of fresh hair products for humid weather is this one by Kerastase. In summers mostly the ladies face sun damaged hair but not anymore as we are going to let you know about this amazing product that I am sure you will want to add in your vanity. This product is ideal for sun damaged hair that get harmed when we go on vacations to beaches and places where sun is brightly beaming at us. This hair product will quickly repair all the damages caused by sun and return you back your shining lovely hair.
John Frieda Smooth Start Conditioner

This product is one of my personal favorite products that I couldn't survive without. This rinse out conditioner is simply marvelous. This product let's you get a head start on your defrizzing regimen in the shower and imparts a pretty shine. Another advantage is that it is totally safe to use on color treated hair.
Amika Bushwick Beach No-Salt Wave Spray

Achieve those covetable beach waves without drying out your strands. Want to know how? This spray delivers beach waves in an instant, creating a layered and textured look while adding a gorgeous shine and setting the hair. Thanks to the unique no-salt formula in Amika's Bushwick Bach Wave Spray. The addition of zeolite helps fight frizz, silica gives your hair some matte volume, and sea buckthorn oil provides healthy omega fatty acids. So go and grab right now this mind-blowing product and create a gorgeous beach look without ever setting foot on the sand or in the sea!
Conclusion
So, summers are right around the corner. Go get well prepared for this summer as this season your hair are going to totally rock. Now that these fresh hair products for humid weather are here for you to make your summers the best time of the year.
Although you can't buy happiness, but you can buy these products and that's kind of a same thing. So instead of cursing Alexa every time you ask the level of humidity, go grab these products and thank me later. Try it on and you won't regret it. Blog-Ox.