When you age, your skin alters, and also the foundation requirements. The skin becomes more textured with age, but there is nothing to be concerned with. Whenever deciding which cosmetic items to purchase, you simply have to understand what you are up against. Anything which is too dense will sit between wrinkles giving the reverse of what you really want. Contrary to the belief that drugstore powder foundations will settle in the fine lines, the specifically designed drugstore powder foundation for mature skin will avoid this.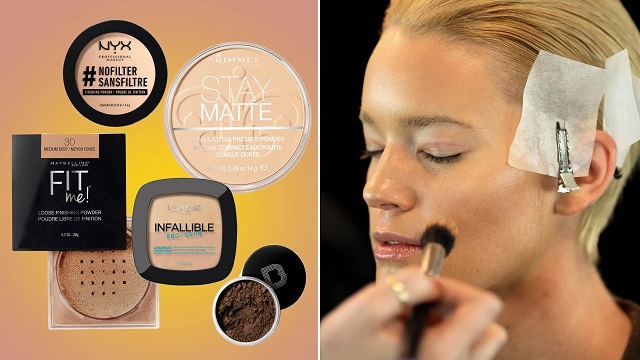 Also, they are lightweight thus giving the benefit of weightlessness. So, we have brought you some drugstore powder foundation for mature skin which we would encourage you to try. The drugstore powder foundation for mature skin won't leave you with a cakey texture and are perfect for accentuating the natural beauty of aging skin.
L'Oréal Paris Age Perfect Creamy Powder Foundation Compact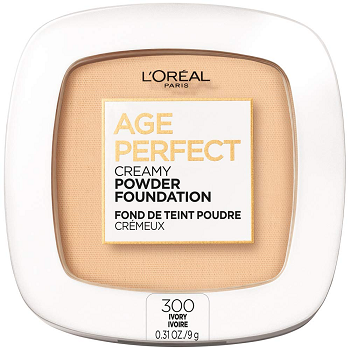 The Age Perfect Creamy Powder Foundation features a creamy, silky texture that rapidly conceals pores and removes imperfections. Ceramide Antioxidant Complex and Minerals are included in its formula to provide skin benefits. It has a matte texture that is moisturising. It is one of the best drugstore powder foundation for mature skin having a good shade range and providing skin benefits to the mature skin.
16 Shades
Specially designed for mature skin
Hydrating feel
Creamy, smooth texture
Covergirl Advanced Radiance Age-Defying Pressed Powder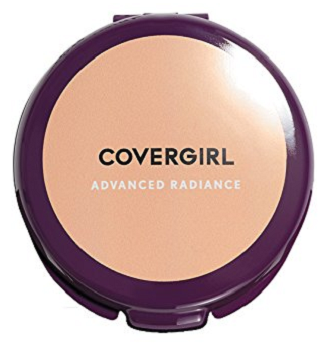 Covergirl's Advanced Radiance Age-Defying Powder Foundation is specifically formulated for mature skin although it can be used by anyone. It's not only lightweight and breathable, but it also has an absolutely flawless finish. It doesn't need to be reapplied throughout the day because it lasts that long. Since this powder is created for mature skin types, you won't have to worry about it creasing or displaying wrinkles. However, there are a few downsides to this product, including a lack of shade variety and the fact that it can be difficult to build coverage because too much of it can become gummy and clumpy.
Lightweight and breathable
Made for mature skin
Long-lasting
Flower Beauty Light Illusion Perfecting Powder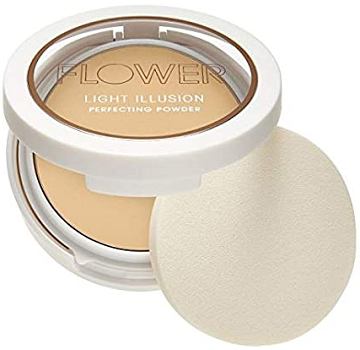 Classic blurring pigments in Flower Beauty's Light Illusion Perfecting Powder give medium buildable coverage. With its soft-focus technology, this silky pressed powder offers the finest application that settles into a brilliant glowy finish. The soft-focus technology also allows hiding the skin imperfections including creases, lines and pigmentation.
Cruelty-free
Medium buildable coverage
Glowy finish
Lightweight
Neutrogena Mineral Sheers Powder Foundation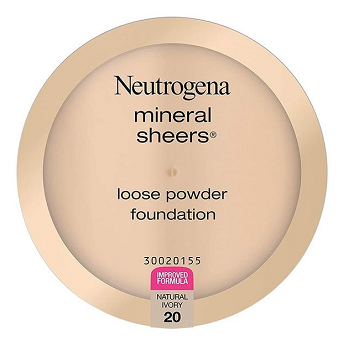 Neutrogena's Mineral Sheers lightweight powder foundation gives you a natural-looking complexion with a medium finish and customizable coverage. This powder foundation is great for those with sensitive skin because of its delicate composition. It contains vitamins A, C, and E, which are beneficial to skin health. It effectively eliminates discolouration, puffiness, pores, and fine lines. This product has a few flaws, including a limited hue selection (just eight shades overall) and the lack of an application sponge. However, it can be considered as one of the drugstore powder foundation for mature skin because of its nourishing nature and compatibility for all skin types, especially sensitive skin.
Lightweight
Nourishing formula
Good for sensitive skin
Buildable
Minimizes redness, pores, and fine lines
Maybelline Super Stay Full Coverage Powder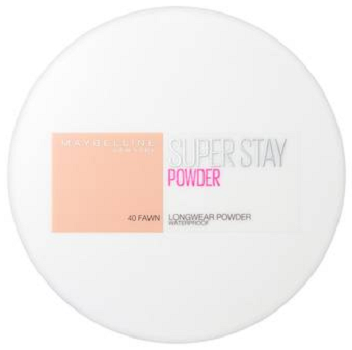 If you're looking for a long-lasting full coverage powder, Maybelline's Super Stay Full Coverage Powder is a good option. It applies to the skin like a cream and dries to a gorgeous matte finish. It can also be applied over a liquid foundation. It repels water, oil, and perspiration and can be worn for up to 16 hours. In every situation, its colour-matching pigments will remain faithful to the skin's colour. The exclusive Micro flex formula makes sure that the coverage is flexible and don't settle into fine line and wrinkles.
Stays put up to 16-hour
Water, oil, and sweat resistant
12 Shades available
Matte finish
Exclusive micro flex formula
NYX Can't Stop Won't Stop Full Coverage powder foundation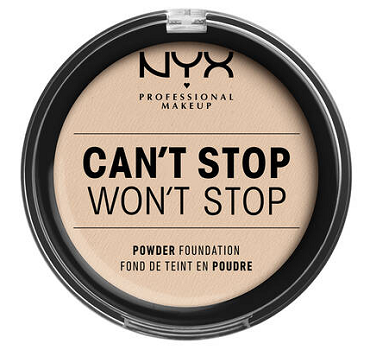 Can't Stop Won't Stop Full Coverage powder foundation precisely covers the face in a velvety-matte finish without seeming heavy or caking or setting in the fine lines. Its velvety matte texture lasts a long time and is a good choice for those who want more coverage as its velvety finish still gives a natural look. NYX Makeup's Can't Stop Won't Stop Full Coverage Powder Foundation will make your skin stand out.
Available in a range of 24 shades
Velvety-matte finish
Long lasting
Lightweight
Milani Even Touch Powder Foundation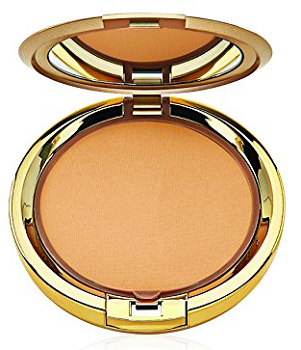 Milani Even Touch Powder Foundation is a fairly long-lasting powder foundation with a high blend ability that delivers a flawless finish. It is good for mature skin as it will not settle into fine lines or creases. This product, unfortunately, has the disadvantage of having a limited colour selection.
Full coverage foundation
Long lasting
Highly blendable
Cruelty-free
Long-lasting
Revlon New Complexion One-Step Compact Makeup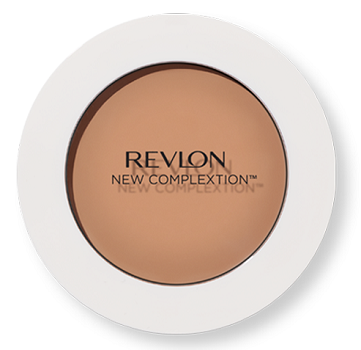 This cream-to-powder compact product has a creamy application and a powder-light finish. It dissolves into the skin for a delicate, natural finish and provides the skin with a weightless feeling as if the skin could truly breathe. This makeup compact provides skin that is smooth, even-toned, and naturally, absolutely appealing.
Oil-free
Irritant-free
Won't clog pores
Available in 8 shades
GO BEYOND FOUNDATION by Wunder2
Go Beyond Foundation is an easy-to-apply, lightweight, nourishing powder foundation that remains in place without settling into wrinkles or pores, giving you an instant confidence boost making it ideal for mature skin. It is quick to apply and has a mild, calming impact on the skin. Its colour range, on the other hand, is rather limited, with only 5 adaptable colours available.
Lightweight
Water Resistant
Vegan Formula
Cruelty Free
Transfer-Proof
Talc, paraben, Gluten and Paraben Free
Fragrance free
Ruby Kisses110% Mineral Powder Foundation
A mineral pressed powder that is 100% pure and suitable for sensitive skin. It has a medium to high coverage and gives skin a lovely, natural appearance. Clay minerals in this mineral powder helps in the exfoliation of impurities, the purification of skin cells, and the restoration of skin damage. Its recipe comprises kaolin and Squalane, both of which are beneficial to the skin. Its shade selection, on the other hand, is rather restricted, with only 8 colours available.
Fragrance and Talc free
Hypoallergenic
Non acnegenic
Safe for Sensitive skin
Pure Crushed Mineral Foundation by EX1 Cosmetics
EX1's Pure Crushed Mineral Foundation provides light to medium coverage and may be adjusted to a variety of skin tones. Its distinctive pigments are micro-matched to and adjust to a wide range of skin tones. It is good for sensitive skin because of the inherently anti-bacterial clay particles.
Medium coverage
Available in 13 shades
Cruelty free
Paraben free
Vegan friendly
Ideal for sensitive skin
It is a sure bet that you will look flawless with the above-mentioned drugstore powder foundation for mature skin and all that within a budget. Also, won't leave you with a cakey texture. Blog-Ox.